Gambian Upbeat As Scorpions Open Afcon 2021 Campaign
By Bakary Ceesay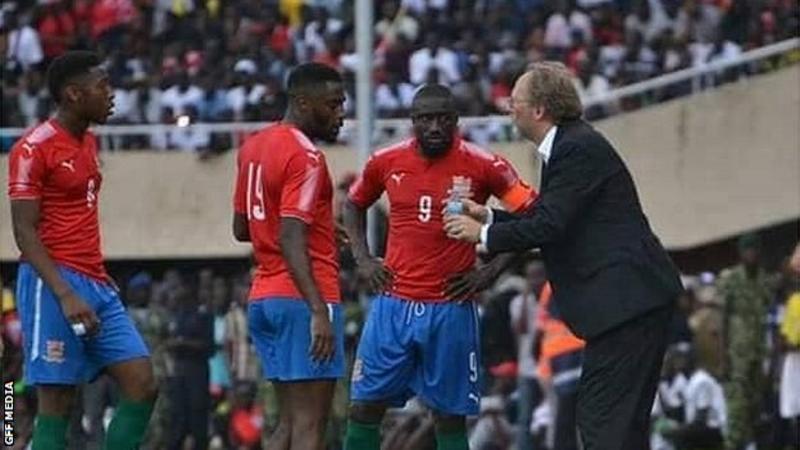 Gambia Scorpions are back in contention for a place at the Total Africa Cup of Nations 2021 in Cameroon as they prepare for the opening of qualifying campaign when they face off Angola's Palancas Negras on Wednesday 13th November, 2019 in Luanda.
Having named his final list of Scorpions Squad for both the away and home legs, Head Coach Tom Saintfiet is never short of confidence on his charges. "I think we have a strong squad, there are lot of choices for me as a coach to make. We have lot of good players, and I'm sure we will be ready to make it difficult for our opponents and gain some points", he said shortly before flying out to Luanda.
The Belgian added though that he expect very difficult games but believe his team can cope with the pressure of being the underdogs. "We are playing out against two strong opponents Angola and DR Congo. We are 166 on the FIFA Ranking, Angola is 120 and DR Congo is 54″.
He said both teams are usual participants at the Afcon, however " We have learnt a lot from our previous games against Angola and Djibouti because we saw some strength and qualities of our players".
Reacting to Gambia's home games, the 'Saint" posited that the Scorpions deserve more hence " we will be the favorites in Banjul and so we have to believe in ourselves and get something in Angola in the first and away leg although naturally they too will be the favorites to play at home".
He said DR Congo game at home in the Gambia could be the Gambia's best game to collect maximum points. The Belgian tactician noted that been underdogs in the Group does not mean that the Gambia cannot push further.
The game will be amongst a host of Qualifiers on the continent and the Gambia will open its campaign to Angola on Wednesday 13th November 2019 at the 11th November Stadium in Luanda at 20:00hrs (19:00hrs ) in Banjul.