Gambian Journalists training of trainers on safety Underway
By Bakary Ceesay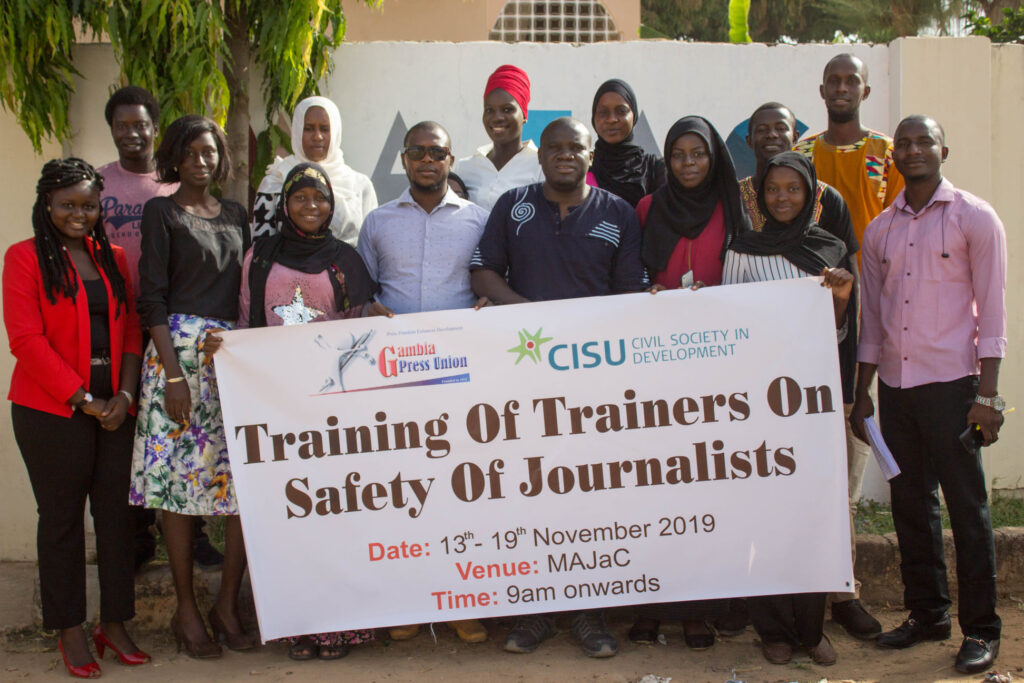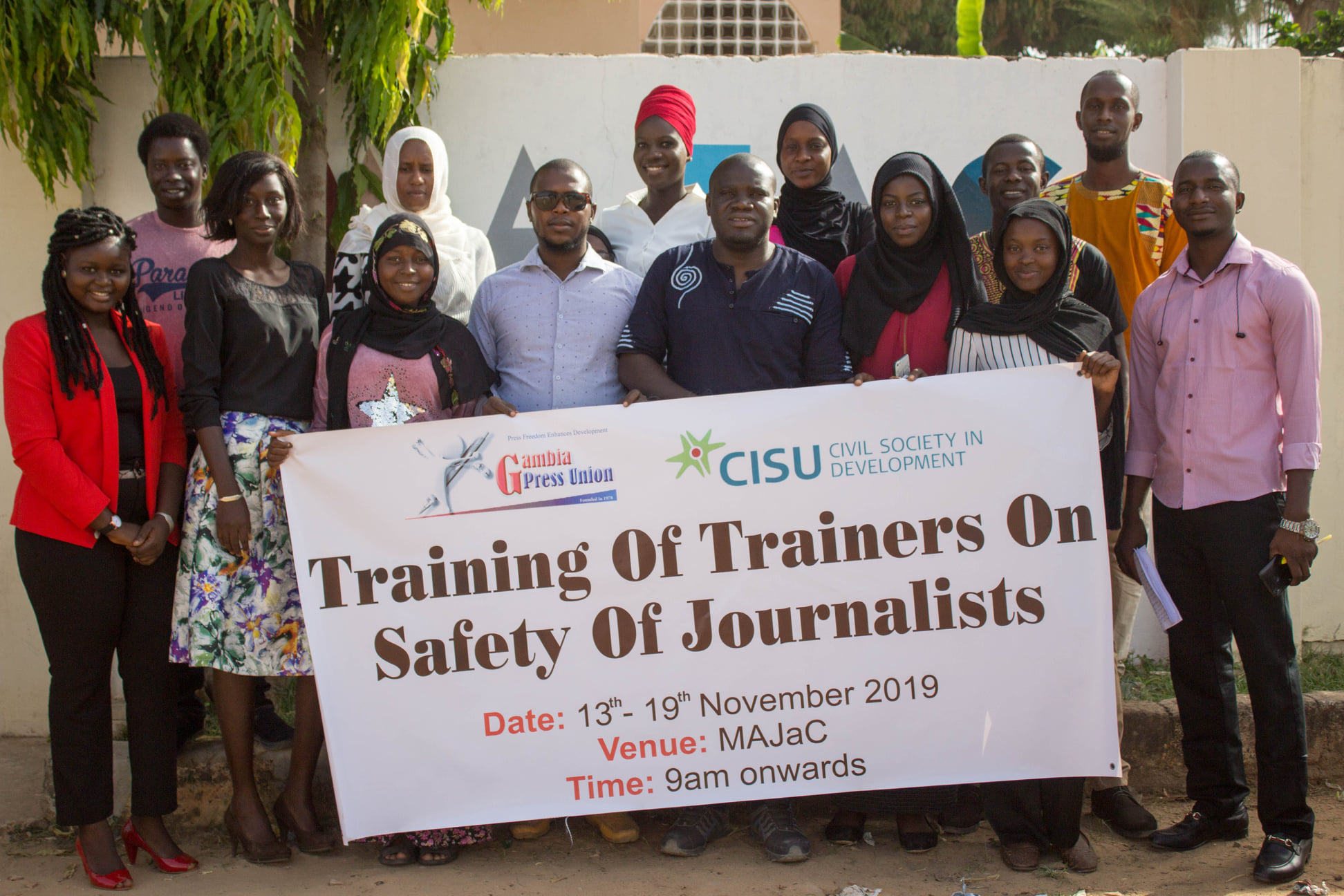 The Gambia Press Union (GPU) on Wednesday, 13th November 2019, kicked off a five-day training of trainers on safety of journalists.
The training for 15 journalists and journalism trainers is part of a three-year project the Union is implementing with funding from the Civil Society Fund of Denmark (CISU).
It is delivered by the training arm of the Union, Media Academy for Journalism and Communications, and facilitated by an international trainer from Denmark.
The capacity building is part of the Union's effort to enhance the safety of journalists in The Gambia and to strengthen the media to play its ideal role in the country's fragile democratic development and transitional justice process.
Speaking at the opening ceremony, GPU President Sheriff Bojang Jr said the training was designed to prepare the participants to know safety protocols for journalists.
"This training is part of GPU's commitment to the welfare and safety of journalists by making sure that journalists are equipped to stay safe in their day-to-day work," he said.
"The training is not just focused on how to safely cover demonstrations and riots; it goes beyond that. The training includes safety measures to observe even when at home or walking on the street, as a journalist."
Mr Bojang Jr further pointed out that in other countries; journalists are attacked even in peace times, without any protest, because they have information that somebody somewhere wants to hide doesn't want the public to know.
Modou S Joof, a lecturer at Media Academy of Journalism and Communication, said: "There is clear capacity gap when it comes safety for journalists because we have seen journalists who were covering demonstration that later turned violent and the reporters became paranoid because they were not prepared for that."
Therefore, he said, safety should be a priority for every journalist because even the most peaceful demonstration can turn violent and as a journalist, you need to stay safe to be able to do the job well.
The Danish trainer, Lars Mollers, said during the five days training of trainers, they would cover topics such as: how to internalise safety tips and standard operational procedure for dealing with possible threats; how to make contingency plan if anything goes wrong while covering an event; how to make safety plan to mitigate dangers; and how to safely cover demonstrations.
Upon completion, the 15 trained trainers would later train other journalists on safety