Gambia: UDP Calls on Barrow to Quit after 3yrs Mandate
By Bakary Ceesay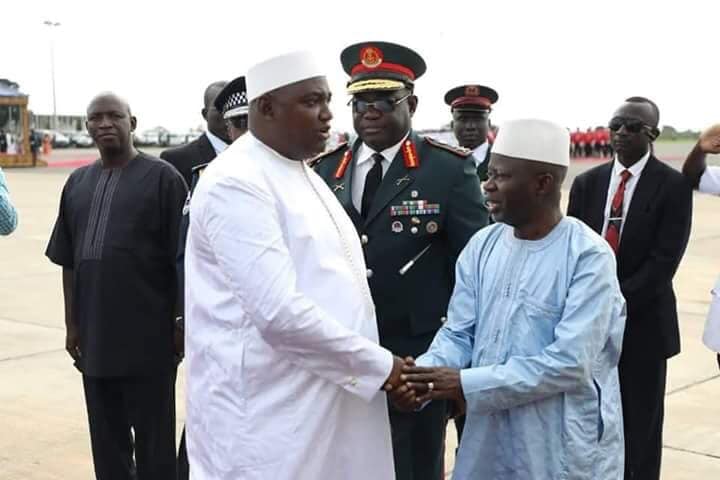 Ousainou Darboe, leader of United Democratic Party, (UDP) has stressed that UDP believes President Adama Barrow should quit after his 3-year mandate.
Coalition of seven-party political including one independent backed President Barrow at the 2016 presidential elections campaigned for three years transitional period which he promised to honor, but suddenly President Barrow disregard the coalition saying he will serve for five years 'whether one likes it or not' because he is backed by the Constitution.
This spark angered among citizens formed a group called three years jotna threaten to hold a peaceful protest in December for President Barrow to honour the coalition agreement.
However, on Wednesday during a press conference Darboe, former vice president called on Barrow to respect all four of the coalition's agreement and that includes him step down in December as stipulated in the agreement.
"If the three years was not part of the agreement, there would have been no coalition, so UDP urges all the parties to the coalition agreement and particularly the principal beneficiary of the coalition agreement that is President Adama Barrow to be faithful to what was agreement to by all the parties inculding President Adama Barrow and also for President Adama Barrow to fulfill his promises to the electorates,"
Former foreign affairs minister pointed that that if he is elected president he will serve a term of three years, step down, supervise elections and hand over the office of the presidency to whoever is elected in that elections.
President Barrow, was an executive member of the UDP rose to the ranks of National Treasurer before elected as UDP flag bearer in 2016.
He was later won primary elections to lead the coalition to run against President Yahya Jammeh at the 1 December 2016 presidential elections, backed by seven political parties including an independent candidate.
In March, 2019 he has relationship with the party members bitter because his ambitious to further his presidency and sacked some of UDP members from his government including his political 'father' Ousainou Darboe.