Gambia: Mai Fatty Calls on Barrow to step down
By Bakary Ceesay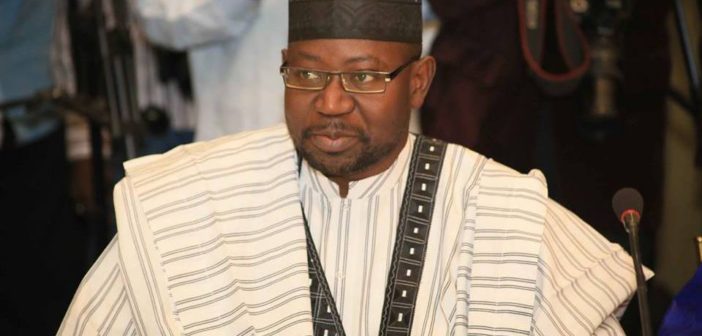 Mai Ahmad Fatty, leader of Gambia Moral Congress (GMC) has stressed that President Adama Barrow failure to step down after three year coalition agreement led to the existing hiatus.
"I also affirmed GMC's position on the 3yrs – 5yrs dilemma. I asserted that President Barrow should have respected his commitment to step down this year, as agreed, and making sure that elections could be conducted this year. His failure to do so, led to the existing hiatus. However, his 5yrs persistence is also supported by the Constitution," he told journalists shortly after his returned from European tour. He visited Spain, France, Germany and Italy where he interact and discussed party policies and way forward for Gambia's development with supporters.

He stressed that that if the 3yrs Jotna were to be denied permit to hold a peaceful protest, he will defend their constitutional right to peaceful protest in court at no cost to them.
The former interior minister GMC as an institution will not be part of such a protest. The law relied on by the President to keep his five years, is the same law that entitles three years Jotna to a peaceful protest and we will defend the principle.


Fatty, a lawyer cum politician noted that having thoroughly considered all of the relevant facts and circumstances, it is not realistic to hold elections this year. It has not been budgeted. IEC decided that no elections would be held. President Barrow cannot be forced to step down because his 5yr mandate is supported by the law.

The former adviser to President Barrow, pointed out that even if he were to step down, GMC will not support assumption of the highest office by an unelected Vice President under such pretext.
"The distorted laws governing elections have not changed, favouring the incumbent. It is not realistic to hold elections in December 2019. A political institution should not assume an unrealistic position simply to play to the gallery or because it is the politically correct thing to do. That is not the way we do politics," he added.
He further stated that GMC as a political party expresses its deep disapproval of the manner President Barrow alienated the Coalition in his unilateral declaration of five years mandate without the courtesy to consult the Coalition in advance.
"I submitted this position publicly in the press a year ago, and this is an emphasis. We believe that the President Barrow should have personally engaged his partners before his infamous declaration at a political rally. This singular fact and grave error of judgment constitute an act of betrayal of the principles that created the Coalition, and seriously call into question the issue of integrity and moral propriety,"