Ethiopia wants to import crude products from South Sudan to reduce importing costs
By Deng Machol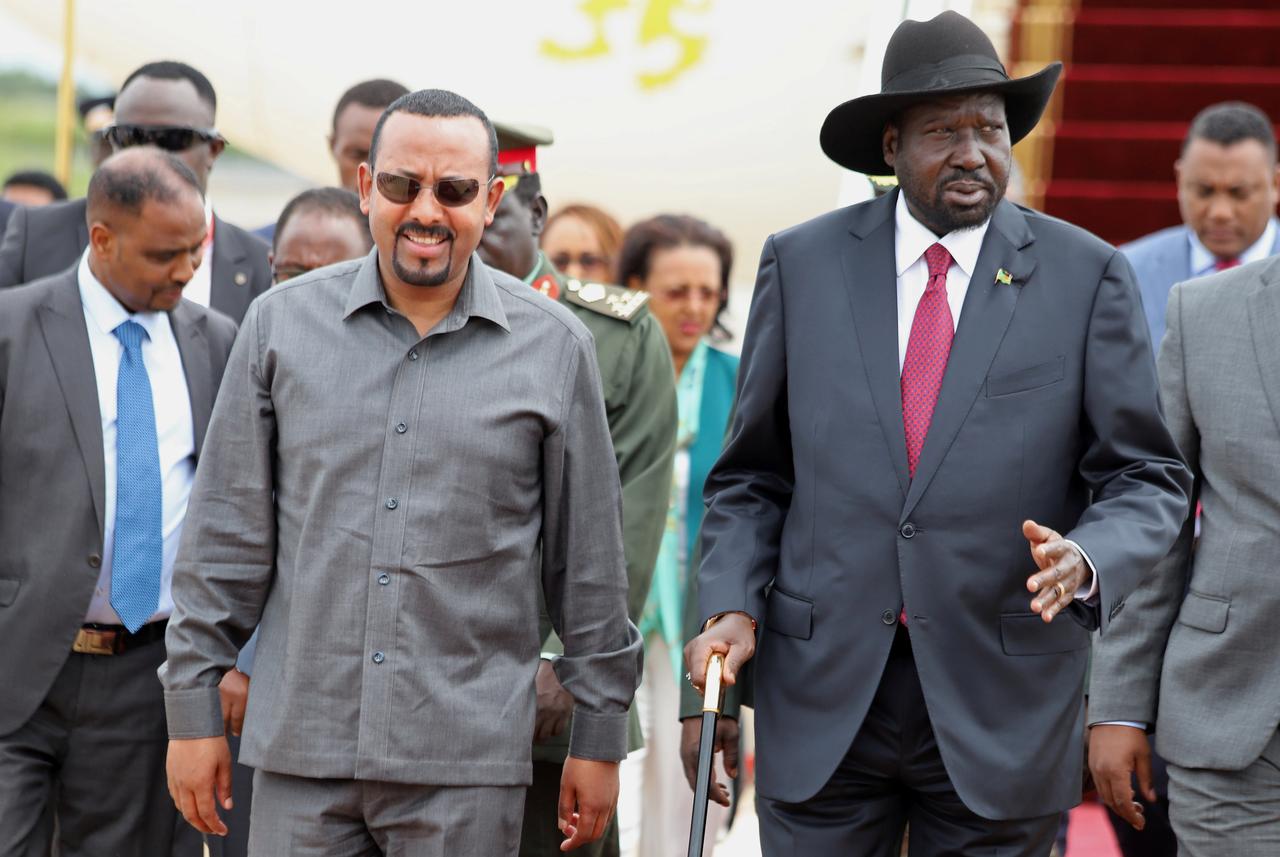 Juba – Ethiopia is looking to buy oil and gas products from South Sudan to mitigate the higher cost of importing from the Middle East as demand continues to grow.
Ethiopia and South Sudan share a border point which is near a few kilometres from the oil fields and Ethiopia is also one of the countries that took part in the 3rd edition of South Sudan's oil and power conference.
The oil and power conference is an annual event organized by Africa Oil and power and sponsored by oil and energy companies.
The move, will see Addis Ababa soon importing refined oil and gas from South Sudan as soon as the negotiation is completed in abide to reduce importing's bill or save 15 to 20 per cent on the 3.4 billion U. S dollar, uses to import refined crude products from the Asia continent.
Dr. Koang Tutlam, Ethiopia's State Minister for Mines and Petroleum revealed that his country planned to establish oil refinery in the country after negotiation with the Juba government.
He disclosed that they hope to tap into South Sudan market to supply them with crude products, hence reducing on the spiraling import costs incurred when buying crude products from the Middle East.
"It would be very cheaper for us when we start buying the products from South Sudan,' Dr. Tutlam told journalists on sidelines of the oil and power conference in Juba, if brought from its western neighbor.
Tutlam said they are working with Juba to reach an agreement when all necessary oil infrastructure is put in place like completion of the oil refinery and pipeline connecting the two countries through the border of Pagak.
"We import almost all of our oil and other refined products from the Abroad, especially the Middle East, but owning to the close proximity of about 200 km between the oil fields of Pagak and further from Adar, and the Ethiopia border, we stand to save so much in expenditure," said Dr. Tutlam.
Minister Tutlam said Ethiopia spends or incurs 3.4 million US dollar annually on imported crude and gas products from abroad.
The horn of Africa nation of 108 million population, creating huge market amid demand for refined crude products from Juba.
"We are demanding 4 million tons of refined oil products yearly and that demand is increasing by 10 to 15 per cent every year," said Dr. Tutlam. "At the moment, we have an idea of constructing a refinery near the border with South Sudan and we are now exploring how to go forward with it."
With the revitalized peace deal that is fixed on backing stability and economic recovery comes to realization, Tutlam said Ethiopia will become a big market for South Sudan's oil and gas.
Tutlam further said that construction of the proposed refineries, including roads may take two to three years period to be completed.
"I think all will be well after two to three years after which the two countries can put up the infrastructure which will benefit both nations," he said.
South Sudan has the third-largest oil reserves in sub – Saharan Africa, estimated at 3.5 billion barrels and much more still remains unexplored.
In regards to the oil and power conference, Tutlam registered that Ethiopian government has shown the impression on the conference and that would open a door for business between the countries, adding that this would attract many investors to invest in the oil and gas sectors in South Sudan.
"South Sudan oil and power conference is very impressive. It is a conference that can be developed to bring the entire region to attend. I am so impressed and very sure that in the future so many countries across the world will attend," said Dr. Tutlam.
Dam
However, Ethiopia is already supplying electricity to Tanzania and Djibouti, and has also agreed to extend electricity to Kenya and South Sudan respectively.
"We have the Grand Renaissance Dam under construction and if completed, will product 6,000 megawatts of electricity and that mean Ethiopia will have electricity surplus which the region can benefit from," said Tutlam.
Petroleum Minister further underscored that they don't have any bad intention toward Egypt over the Nile water as the Cairo has protested the construction of the mega renaissance dam due to fears that it will reduce Egypt share of water.
Ethiopian Prime Minister Ahmed Abiy and Egyptian president Abdel Fattah al – Sisi, recently met and discussed the diplomatic rift between the two countries over the Nile River during the just concluded Russia – Africa summit in Sochi.
"What Ethiopia is doing is just to benefit from the Nile. We have no intention of harming anyone – we have no intention of harming Egypt. This is just to satisfy the electricity needs of our people. We want to assure Egypt that no one is meaning any harm," said Dr. Tutlam.