Didier Drogba Chooses Ivory Coast Role Over Chelsea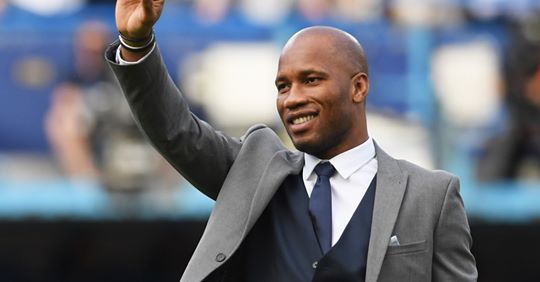 Didier Drogba says he turned down a coaching job at Chelsea because he wanted to work on football development in his home country.
According toMetro, Didier Drogba turned down the opportunity to become part of the coaching team at Stamford Bridge in order to run for the position of president of the Ivory Coast Football Federation.
The 41-year-old Chelsea legend, who retired as a player late last year, has been canvassing support for his bid to take charge of the federation and admitted in a meeting in Abidjan that he opted to go for the job instead of returning to west London.
'I had an offer to stay at Chelsea where everything would be perfect and conditions are met, but I want to help Ivorian football because I love it!' said the former Ivory Coast captain.
'I am a leader, and my vision is bigger than just the simple role of being a coach.
'A coach has an impact on a club – but I want to have an impact on an entire nation. I want us to re-think football, with a nationwide vision, so we can develop the game here.
'The Ivory Coast has a glorious footballing past. The funds are in place, together with talent and potential, but they are under-exploited.
'There are some very competent people in the Ivory Coast who can work with me on this project.'
*Source Chelsea