Cameroon:At Nkafu event Entrepreneurs urged to understand their environment, know the needs of their clients
By Boris Esono Nwenfor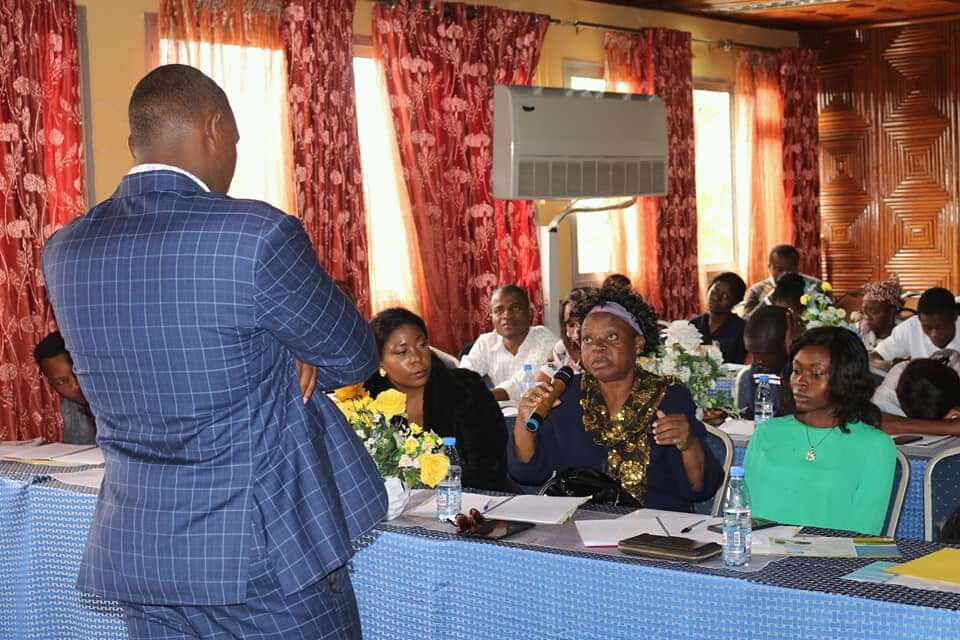 (Yaounde, Cameroon) Entrepreneurs have been encouraged to understand the environment they operate in and to equally know the needs of their clients in order to foster the growth of their business. Shouame Cyrille Researcher, Vice President of SOS Espoir et Émergence was speaking at the Mansel Hotel in Yaounde November 12, 2019 at the Small Business Management and Entrepreneurship Skills training organized by the Nkafu Policy Institute.
To him, every entrepreneur is a client because they need the services of others in their work and they should not provide the kind of services that they will not accept from others.
Speaking on the Business Management, He said that, as small business owner, entrepreneurs need to understand the economic situation of their country.
To economic analysts, knowing the economic situation will make it easy for an entrepreneur to survive in a particular business as the purchasing power of customers is very important. Equally, the political instability of a country makes it very difficult for a particular business to operate.
Shouame Cyrille added that entrepreneurs need to understand their finances well, and understand where most of their income goes so as to better plan while educating the various participants on the different opportunities offered by the Ministry of Small and Medium Size Enterprises to small business owners in Cameroon.
In her introductory words, the Program Manager Agathe Djomeghu indicated that the mission of the SBEC is to provide entrepreneurs with organizational skills, and today's session is part of a long series of six training sessions.
Ngueteu Nganga, Founder of MARON & Associates SARL and Accountant edified participants on tax requirements, registration and declaration procedures, while equally advancing some importance of moving from the informal to a formal sector.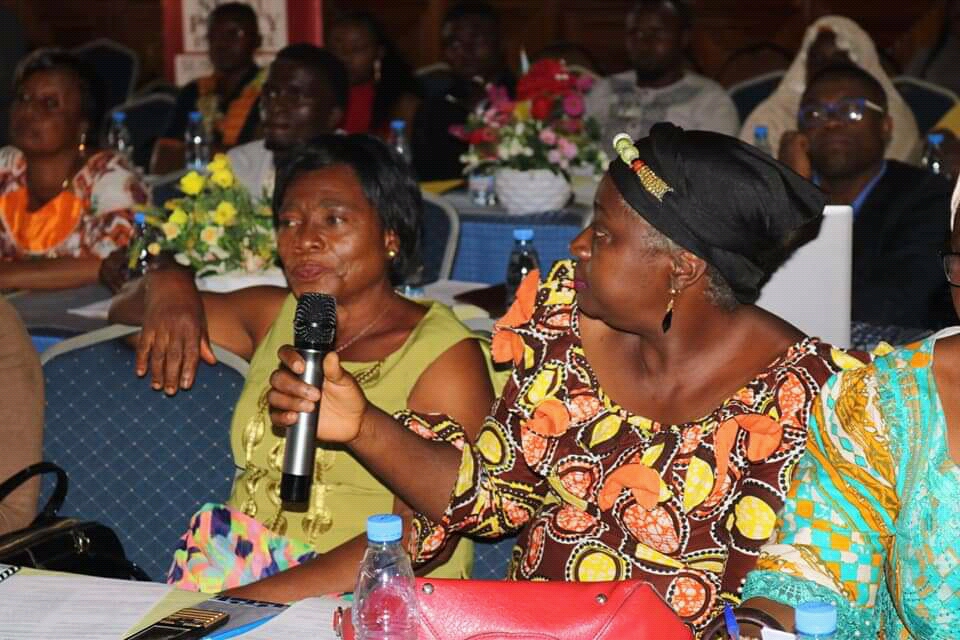 Ngueteu Nganga added that "Cameroon is under the OHADA accounting system and practices accrual accounting. Small Businesses should be able to calculate and declare their turnovers themselves", while adding that "this should not be done by the tax collectors, as explained by Foretia foundation"
According to an accountant, Taxes should not be the reason why entrepreneurs fail. Tax is an end product, it is on entrepreneur's profit and not capital. Cameroon has one of the best tax systems as it is a declarative system – it is the entrepreneur who declares what he has earned for the month, calculates and pays. But the issue is that people do not even know how to calculate as some cheat the system.
Access to finance is a key factor to the growth of SMEs but notwithstanding, because of the difficulties faced by financial institutions in obtaining information on the borrowers-solvency, lack of reliable financial statement of SMEs, absence of guarantee or inadequate collateral and lack of detailed business plan, they (financial institutions) become reluctant to award loans to these SMEs.
According to statistics from the Ministry of Small and Medium Size Enterprises, Social Economy and Handicrafts, there are more than 400,000 companies in the informal sector and out of these, 99 per cent are SMEs. In an economy, firms can obtain funds from the stock exchange or indirectly from financial intermediaries like banks, microfinance institutions and other non-financial institutions. A 2009 IMF study indicated that heavy taxes and 15 per cent interest ceiling on loans to SMEs also discourage these institutions from financing the sector.
The Small Business Training under the theme, "Small Business Management and Entrepreneurship Skills" falls within the framework of the prime purpose of the Small Business and Entrepreneur Centre (SBEC) – to spur economic growth in Cameroon through the provision of tools to establish, expand and sustain private sector business in partnership with Global Affairs Canada.