Cameroon: Dr Efande John Lyonga Appointed Interim Mayor of Buea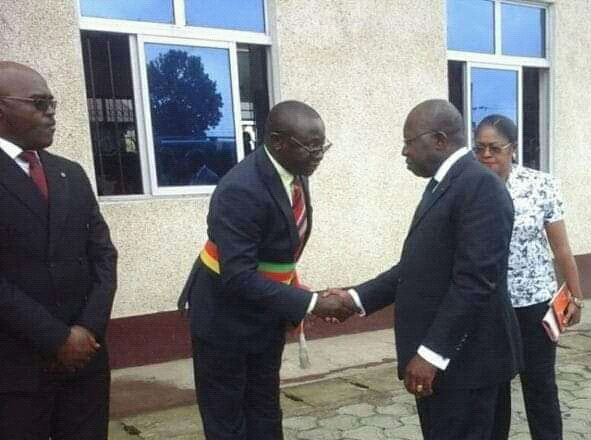 By Boris Esono Nwenfor
Dr Efande John Lyonga has been appointed the new interim Mayor of the Buea Council, after the sad passing away of the former mayor Ekema Patrick Esunge on October 27, 2019. Dr Efande was appointed to the position October 30 by the Senior Divisional Officer for Fako, Emmanuel Engamba Ledoux.
The new interim Mayor will have the task of running the council for 60 days before fresh elections are called to get a new Mayor. The appointment of Efande as interim Mayor falls in line with Article 70 (2) of Law No. 2004/018 of 22 July 2004 to lay down the rules applicable to councils.
Dr Efande, voted by councillors in 2013 to man the position of Second Deputy Mayor, was reassigned the duty of First Deputy Mayor on July 27, 2019 after councillors indicted the former First Deputy Mayor, Emmanuel Motombi Mbome, for multiple absences.
The new Interim was on his first official duty November 1, during the security evaluation meeting in Buea chaired by the Minister of Territorial Administration Paul Atanga Nji. He will equally perform his official duty as Mayor on Thursday November 7, 2019 during the installation of the new Divisional Officer for Buea, an occasion that will take place at the Buea Independence Square.
Dr Efande's appointment follows a series of meeting convened by Fako SDO. The meeting which was programmed for Tuesday October 29 was adjourned to the following day. Reports however indicate that the former First deputy Mayor Emmanuel Motomby Mbome, who was dismissed from his post by the former mayor, was evidently absent during the meeting called by the SDO for October 29. It is unclear if he did attend the adjourned meeting.
It is equally unclear if Motomby Mbome will seek to contest the Mayoral position taking into consideration he was dismissed as councillor. Observers have noted that the councillors will be hoping to maintain Dr Efande but this time as Mayor and not interim. The idea is that the municipal elections come up in 2020 and the CPDM Party will look to keep its strong hold in the Buea municipality.