Awarding Wining Gambia's Afro-Pop singer Makes History For Highest sold out Concert
By Bakary Ceesay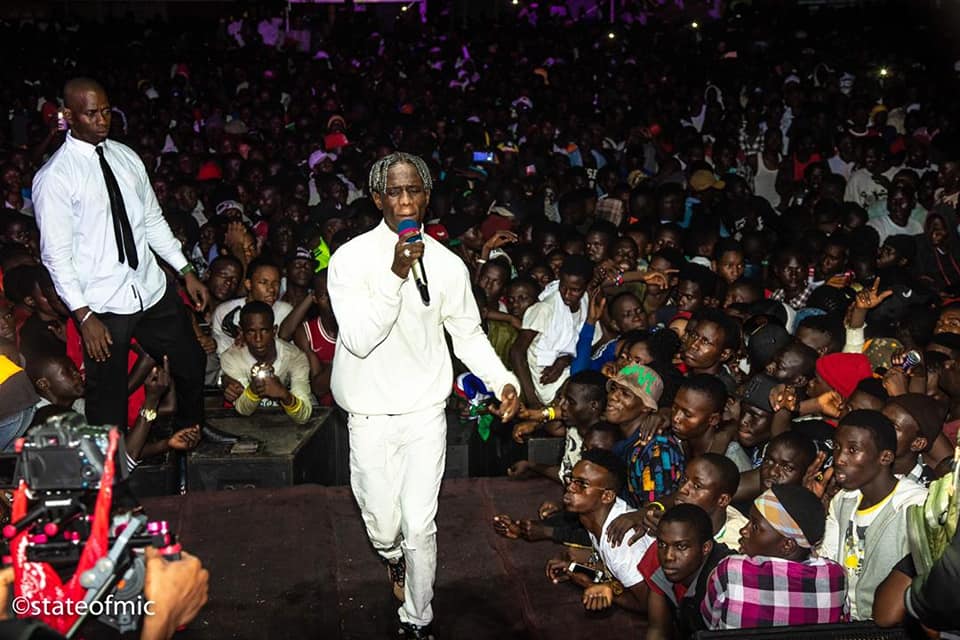 Jizzle, multiple awarding wining Gambia's afro-pop artiste has makes history as he filled the stadium of 30,000 capacities during his Finally album concert on 23rd November, 2019 at Independence stadium.
The Finally concert dubbed as '#Fessal #Estade' meaning fill up the stadium has featured Gambia's finest artistes and Senegalese finest artistes.
Finally, is Jizzle debut album was released on 9th August, 2019 comprised of of twelve tracks representing the sounds of Afro pop, Afrobeat, and Afro-fuzion with elements of Hip Hop.
In September, 2019 has embarked on a three-week European tour in Sweden, Italy, and Germany to promote finally album. All of his shows display his dynamic stage presence and performance.
The album features a number of West African Artists, Dip Doundou Guiss, Samba, Peuzzi, Bm Jaay, and Hakill from Senegal. Shaydee represents Nigeria and Gee from The Gambia.
It was the most surreal moment for the Gambian music industry, no concert at the stadium from Davido to Chronixx to Movado to even Youssou Ndour has received the type of crowd that Jizzle received on Saturday, November 23rd.
As happiness exuded from him, an emotional Jizzle told the crowd, "This is not my show; this show is for the Gambian music industry. All of us as artists. When one shines, we all shine. There is no competition and we must have love and support for each other. When one of us wins, we all win."
Jizzle called on Gambians to believe in Gambian music by supporting the local artists to stardom.
He commended his fans for their huge turnout at the stadium. "This is Gambia. We have abundant talent; let's support them".
Jizzle also commended his sponsors and the international artists who came all the way from Senegal and Europe to grace the show.
A number of singles have been released from the album accompanied by video like Finally, Joanna, Just In Case. However, it was Turn By Turn that became number one on Apple Top 100 Gambia for five weeks. The album was also number 1 on Apple Music Gambia.
Jizzle has worked very hard and has proven that his craft is ready to compete and shine on the world stage. His entrance on the stage at the Finally Concert was one in a million. Covered in a white cashmere robe, he was dressed in white with a silver face mask; the crowd went into frenzy.
Finally, the album was released three months ago on all digital platforms. Since its release, it has definitely proven to be the hottest album on the streets of the Gambia. There is no car, shop, or community that you go into that is not blasting Jizzle's album. The country has uplifted him to the highest level and everyone is proud of him.
One of Jizzle's wonders is that he sings in three major West African languages – Fula, Mandingo and Wolof – and an international language, English, making him a marketable brand, both at home and abroad. His stage presence, energy, and delivery are impeccable.
He has received the highest accolades in the Gambian music industry for his singles and videos. He also did his first European tour over the summer starting with the Selam Festival in Sweden then to other European countries. He will continue to do international shows in December and throughout 2020.