Augmented Reality Art Show Launches to Champion Africa's Tech Leaders
African Tech Pioneers – Jason Njoku, Iyinoluwa Aboyeji, Funke Opeke, Rebecca Enonchong, and more feature in CcHUB and iHUB's "NYOTA"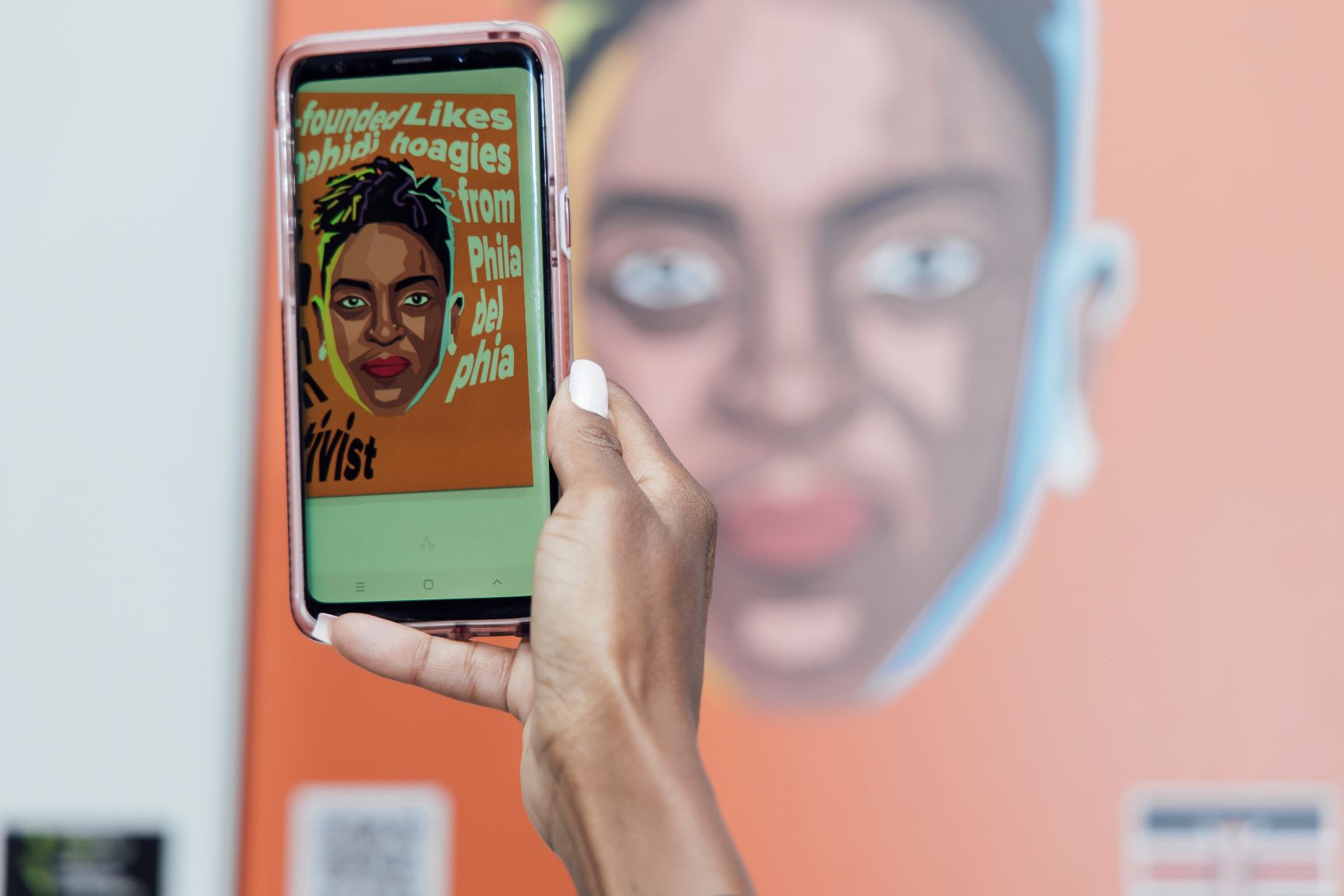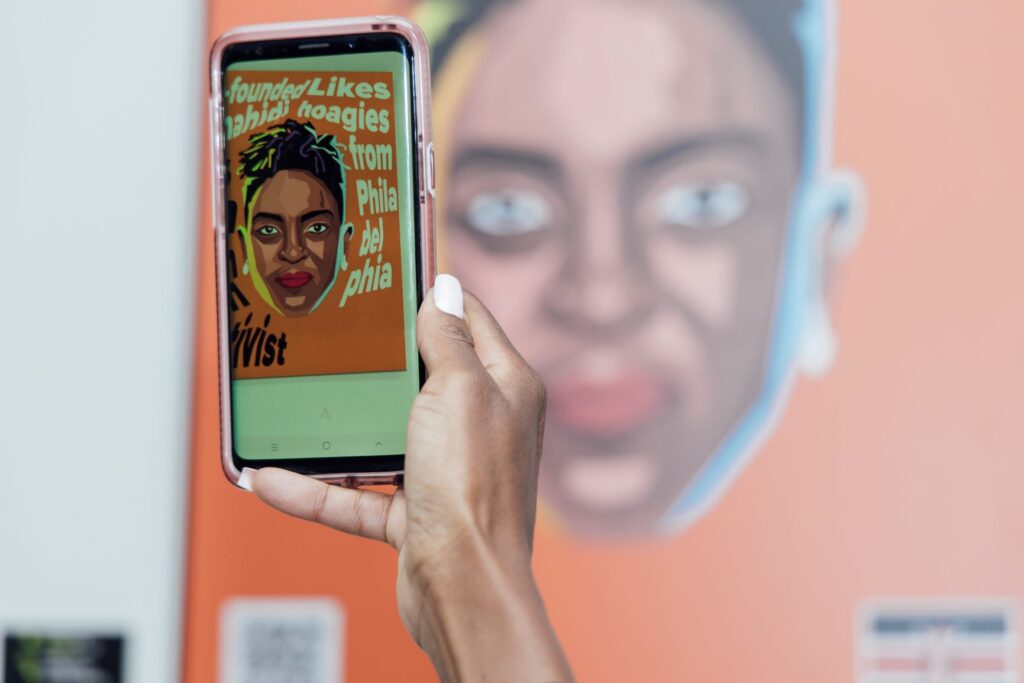 Thursday November 7, 2019. Nairobi, Kenya. A unique African augmented reality art experience "Nyota" that showcases and celebrates 24 of Africa's technology pioneers, has been unveiled by Co-creation Hub (CcHUB). The landmark AR exhibition launched officially on Wednesday 6th November, to mark technology and innovation champions such as Jason Njoku, Iyinoluwa Aboyeji, Funke Opeke, and Rebecca Enonchong, were selected for having contributed immense value to the growth of the innovation and technology ecosystem on the African continent.
The pieces, curated by CcHUB and designed by Mayowa Alabi, are created using digital illustration which comes to life when viewed through an augmented reality app called 'Artivive' (available on iOS and Android devices). The app is placed over the piece in order to enhance it and create new dimensions of the art, whereby viewers will also download information about the subject's journey in the tech world.
Speaking at the event, Bosun Tijani, CEO at CcHUB stated: "Technology is Africa's fourth industrial revolution; it is powering and impacting the lives of millions. There are a number of personalities from across the continent who have been integral to promoting the technology-at-scale agenda in Africa. Nyota is a recognition of these tech leaders, and we are thrilled to be celebrating their work through this incredible augmented reality exhibition.
"Those included have come up from the trenches; they have paved the way for others in a sector still in its relative infancy, albeit one that is making a massive impact on how Africa operates. Nyota is a marker celebrating all that Africa's technology sector has achieved to date, whilst recognising how much more there is to do. Thank you to all of those who are part of the exhibition – we are happy to share your story and your success with the world via Nyota, an intersection between art and tech in Africa".
The exhibition features 24 of Africa's tech trailblazers who have paved the way for African tech as we know it. The tech leaders include: Erik Hersman (BRCK), Rebecca Wanjiku (Fireside Communications), Ory Okolloh (Omidyar Networks), Juliana Rotich, Bitange Ndemo (UoN), Dorcas Muthoni (Openworld Ltd.), Gustav Praekelt (Praekelt Group), Strive Masiyiwa (Econet Wireless), Rebecca Enonchong (AppsTech), Nadu Denloye (Telnet Nigeria Ltd.), Tomi Davies (TVCLabs), Funke Opeke (Main One Cable), Iyin Aboyeji (An African Future), Mitchell Elegbe (Interswitch), Jason Njoku (CEO of iROKO), Sim Shagaya (Konga), Barbara Birungi (HiveColab), Omar Cisse (InTouch), Emeka Afigbo (Facebook), David Kobia (Lab1886), Estelle Akofio Sowah (CSquared), Ehi Binite (ClearSpace Labs Ltd.), Lucy Quist (Morgan Stanley London), Herman Chinery-Hesse (theSofttribe).
Nyota artist, Mayowa Alabi Damilola, also known as Shutabug, is a multidisciplinary creative with strengths in Graphic/Motion Design, Photography, Cinematography and Vector Illustrations. He has over five years of professional design experience working as a graphic designer, and then Creative Lead, at Co-Creation Hub Nigeria. His illustrations are created with lines and are largely influenced by the Lagos city life. His art career officially kicked off after he won the European Union/United Nations Women Gender Equality Picture It Comic & Cartoon Competition in 2017. He had his first solo exhibition tagged, "Lati OjuKokoro" shortly after winning the competition.
The exhibition will travel to CcHUB Lagos and Design Lab Kigali in 2020, and is accessible across the continent through this website.

Co-creation Hub (CcHUB) is an innovation centre dedicated to accelerating the application of social capital and technology for economic prosperity. CcHUB is Nigeria's premier living lab designed as a space where work to catalyze creative tech ventures take place. The hub is Nigeria's first open living lab for technologists, entrepreneurs, tech companies, investors and hackers in and around Lagos. Over the years, CcHUB has provided technological solutions to various sectors of the economy including education, public health and governance through the various projects the hub is actively engaging in.