Andela Launches Egypt as First Fully Remote Center
ITIDA signs agreement to support Andela's hiring of Egyptian software engineers for global projects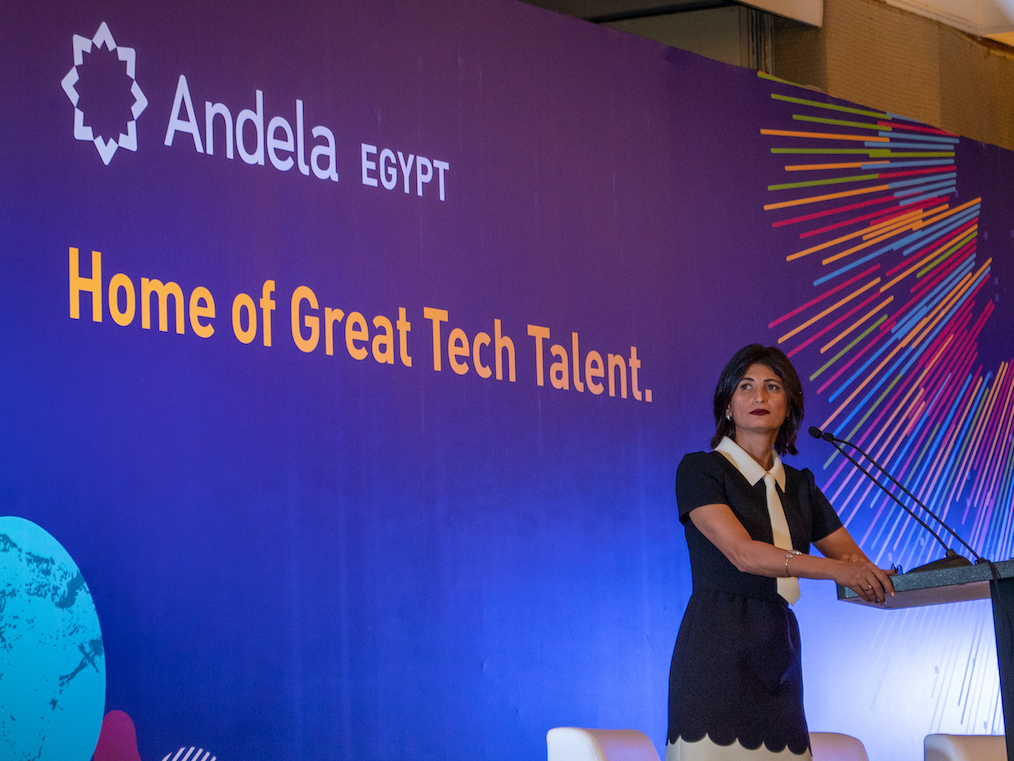 Nov 5th, 2019. Cairo, Egypt. Andela, the global technology company that builds distributed engineering teams with Africa's top software engineers today officially launched its operations in Egypt. In a ceremony attended by Andela's Co-founder and CEO, Jeremy Johnson, ITIDA VP, Ahmed El Sobky, and Andela's Country Director in Egypt, Ms Rama El Safty the company announced that Egypt would be its first fully remote centre.
Following the ceremony, the Information Technology Industry Development Agency (ITIDA) signed an agreement with Andela that will see them support the company's efforts to select and invest in at least 200 of the top software engineers in Egypt. Those engineers will get the chance to work with some of the leading technology companies in the world without having to leave Egypt, and in the process represent the Egyptian ICT sector on a global stage.
The MoU comes in line with Egypt's ICT strategy that targets increasing the annual export of ICT services, which was valued at USD 3.67 billion in 2018, through attracting investments, and creating more job opportunities for Egyptian youth and Andela's move into the country plays a crucial role in achieving this.
Speaking on the launch, Jeremy Johnson says, "Andela builds world-class engineering teams, and we are excited to be enhancing our talent pool as we expand into Egypt. We've been impressed by the incredible engineering talent we've seen so far across the country, and we're excited to help raise the profile of Egypt's tech ecosystem on the global stage."
Moreover, Engineer Hala El Gohary, ITIDA CEO said: "We are pleased to be working closely with Andela to continue to invest in Africa's most talented software developers. So, we are happy with the company's decision to invest in Egypt where it gets access to a rich talent pool and enjoys geographic proximity to international markets that perfectly fits the engineering-as-a-service business and would further boost the company's growth."
Commenting on the agreement, Rama El Safty says, "Egypt's ICT sector has seen significant growth over the last years, as the government has actively focused on strengthening and accelerating digital transformation. We would like to thank the Minister of Communications and Information Technology and ITIDA for collaborating with us during our move into our first MENA region market."
The Engineering-as-a-Service company began exploring operations in the North African country in 2018 and has to-date hired over 80 top engineers from Cairo, Alexandria, Damnhour, Port Saeed and Mansoura. Andela runs on a remote working model, whereby Andela engineers join engineering teams of leading technology companies to help them build products quickly and cost-effectively.
The move into Egypt comes as Andela looks to strengthen its team of over 1,200 software engineers, located in Nigeria, Kenya, Uganda, and other countries in Africa, who help power the technology teams of more than 200 tech companies around the world including Viacom, BBC, Github, and Coursera.
Andela Egypt is currently accepting applications for a number of software engineering positions on andela.com/egypt.