7 Kenyan peanut butter brands banned in Uganda
By Samuel Ouma |@journalist_27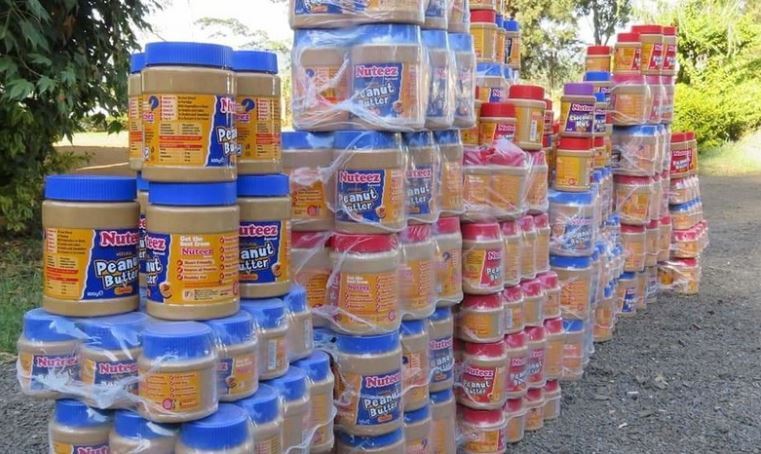 Ugandan government has issued a ban order against importation and sale of 7 peanut butter brands from Kenya saying they are dangerous to its citizens' health.
The Uganda National Bureau of Standards (UNBS) directed inspectors at the border points to seize the consignments with such brands noting it is their mandate to protect consumers from dangerous and substandard products. Uganda nationals have been cautioned against buying the seven goods.
"Tests carried out by the Kenya Bureau of Standards (KeBS) confirmed high levels of aflatoxin contamination. Aflatoxin is a poisonous cancer-causing compound," UNBS said.
The bold step has also been taken by Rwanda, Rwanda Food and Drugs Authority (FDA) has told the public to avoid the seven peanunt butter brands ordering the country's importers, distributors, supermarkets and retailers to stop the importation, distribution and sale of the suspended brands.
"Further reference is made to the announcement of Kebs on seven substandard peanut butter brands on sale, issued on November 4, 2019, Rwanda FDA would want to inform the public that the following brands are suspended and recalled while conducting deep investigations," read the statement from FDA.
On November 4, Kenya Bureau of Standards instructed the manufacturers of the seven products to recall them from the market arguing they contain high level of aflatoxin, a toxic substance that causes liver damage and cancer.
The brands are True Nuts by Truenutz Kenya, Fessy by Fressy Food Company Limited, Supa Meal by Supacosm Products Limited, Nuteez by Jetlak Foods Limited, Sue's Naturals by Nature's Way Health, Zesta by Trufoods Limited and Nutty by Nature manufactured by Target Distributors.
"The suspension follows test results undertaken by Kebs which confirm that their levels of aflatoxin are higher than the maximum limit allowed by the Standard. The Kenya Standard, 'KS EAS 60: 2013, Peanut Butter – Specification' states that the maximum total aflatoxin content, is 15 parts per billion (ppb) and gives maximum value for Aflatoxin B1 5 ppb maximum," KeBS said in a statement.