Zimbabweans called upon to to support lifting of economic sanctions
By Wallace Mawire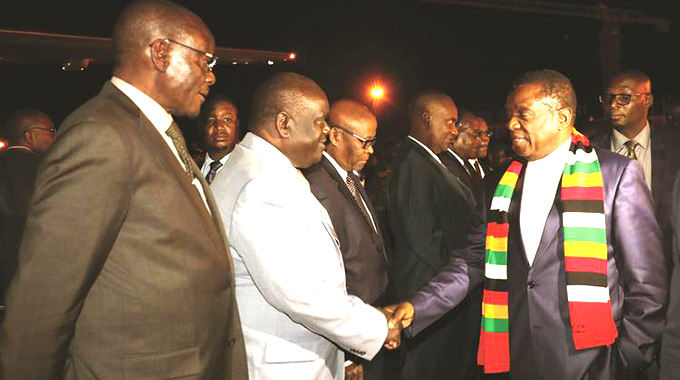 Patriotic Zimbabweans have been urged to come out in their numbers in support of the call for the lifting of unjustified economic sanctions.
Addressing Journalists today in Harare, Zimbabwe's minister of State for Provincial Affairs and Devolution in Harare metropolitan province Engineer Oliver Chidawu (Senator) on the anti sanctions day urged citizens of the country to be mindful of maintaining peace,law and order as they express the commonly felt desire for the removal of the sanctions.
"Let us come out in large numbers to show the world that Zimbabwe is a free,democratic and peace loving nation which needs everyone's support as we strive for our economic emancipation,"Minister Chidawu said.
SADC member states set aside the 25th of October, 2019 to stand in solidarity with Zimbabwe calling for the unconditional removal of the economic sanctions imposed on Zimbabwe by the USA and its western allies.
Chidawu said that the sanctions which the USA and its allies claim are targeted have not only brought untold suffering to the masses in Zimbabwe, but have also negatively impacted the SADC region as a whole.He added that the sanctions have also prevented the creation of mutually beneficial investment relations with the countries that have imposed sanctions on Zimbabwe.
He said that upon his inauguration, the Head of State and government, President Emmerson Mnangagwa announced a raft of policy measures that are meant to revive the economy not limited to the re-engagement policy.
"The President's policy intervention was predicated upon the full and sincere cooperation by all the United Nations member states," Chidawu said.
Chidawu added that it is saddening to note that despite government's spirited overtures led by the president, the USA and its allies remain adamant in their decision to have sanctions against Zimbabwe remain in place.
"In the same vein, we are pleased that our brothers and sisters in the SADC region decided to join us in calling for the unconditional lifting of the illegal sanctions which have had a debilitating effect on Zimbabwe and negative knock effects on the entire SADC region," Chidawu said.
The 25th of October has been declared a public holiday in Zimbabwe to enable Zimbabweans to send a message over the need for the removal of the sanctions.