Zimbabwe: Growing Hope for ZANU PF -MDC Government of National Unity
By Nevson Munhumutapa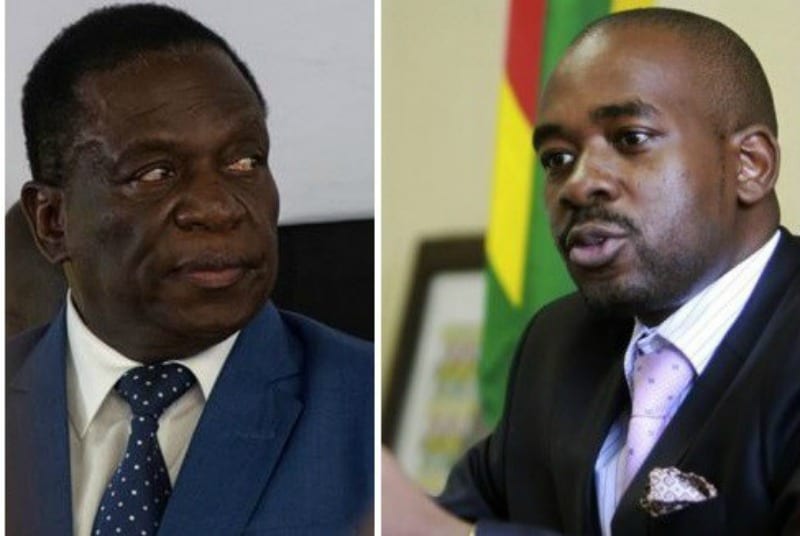 MDC Leader Nelson Chamisa has confirmed resolution to fresh talks between the two parties, highly emphasising bilateral relations meant to weave ray of light of a Government of National Unity.
Nelson Chamisa confirmed it on Sunday in Harare that there were moves towards an agreement to a Government of National Unity so that certain problems could be solved.
''There is a ray of hope for a Government of National Unity between the two parties, that is ZANU PF and MDC. Once we have reached final conclusions, we start to settle down for the talks.
''This is in response to challenges causing a crisis in the country. Once we have settled down, we are towards a resolution meant to bring change in the country.''
Chamisa said the talk deal between the two parties is now long over-due. He added that the long waited for dialogue has caused anticipation with the nation expecting a near change soon.
Themba Mliswa a Parliamentarian for Norton constituency disputes a Government of National Unity, but calls for a Government of Transformation.
''Zimbabwe no- longer needs a Government of National Unity, but a Government of National Transformation. We do not just need to make a headway to smooth politics. We have economic challenges arising from bad politics. Let us focus on what is triggered at first, that is the economy at large'', said Mliswa .
The two political parties have had a line up promise for dialogue since last year but there has been realised nothing. Zimbabwe Council of Churches has tried to mediate on the case without any foreseeable results.
One of the officials contacted for comment took it hard to come close to terms with the truth around the whole story. Asking for anonymity the official in the council of churches bares all that the two political parties are just buying time in the whole matter.
''There has been much time buying in the whole issue. Zimbabwe Council of Churches tried several attempts to come close and make the two agree but with all failure.
''Talks have been put on the agenda for long but with no tangible results from both the two. The two belligerents have no close contacts to successful talks but just empty promises.
''I do not want to astray the nation but to tell the truth there is just an empty promise. This is so because there are past promises that have failed to materialise'', he said.
An MDC Party supporter Big-Boy Chaumba known in the stronghold of party structures blames ZANU-PF for rigging elections. At the same time ZANU PF Party supporter Stanely Nyarugwe blames MDC for failure to accept results of the election outcome.
''ZANU PF rigged elections in 2018. Now they are aware of challenges but they want to take time to come to terms of agreement.
''Both of these parties will not come to an agreement because they know their strength and weaknesses. The nation is being brought to suspense without anything transpiring. There is much time buying and waste of it'' , they conclude .
Mixed reactions to this discussion take both of the parties as problems the country faces. There are slim hopes for a Government of National Unity in any case. Even if it is put in place, it is expected to produce no good and positive results in terms of solving the Zimbabwean issue which is now 19 years old.