With MPower African Students Can Dare to Dream Big- Georgetown Alum Grace Chimezie
By Ajong Mbapndah L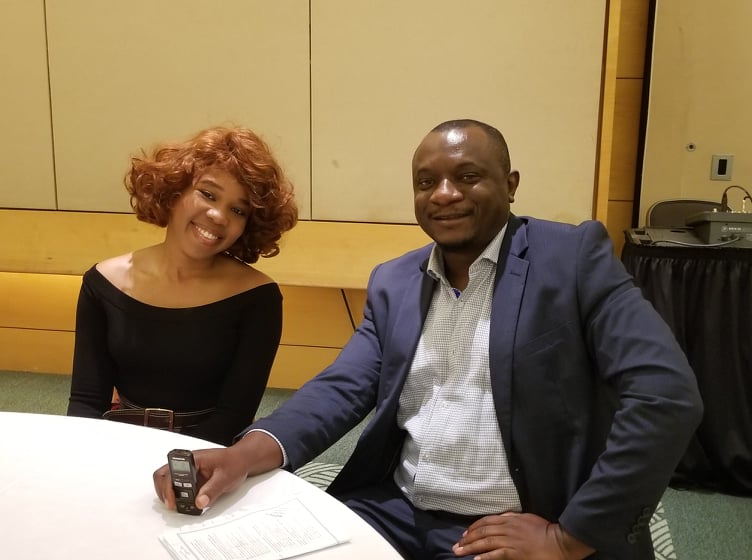 Grace Chimezie was at the end stretch of her studies at Georgetown University in Washington when financial challenges struck hard. She was unable to complete her tuition, and her applications to traditional borrowers were not gaining much traction.
Faced with the real threat of putting her studies on hold, Grace Chimezie , originally from Nigeria was advised by her University to give MPower Financing a try. The application was hassle free, and Grace was granted the loan which enabled her to complete her studies. Upon Graduation, Grace had a job with the World Bank , and is now with the National Democratic Institute in Washington,DC.
Dynamic and ambitious, Grace started repaying the loan even before she officially graduated. Asked if she was under any pressure to start repaying the loans so soon, Grace indicated that the decision was solely hers. For African students who dream big but do not have the means, MPower Financing can help turn those dreams to reality , she said.
How did you hear about Empower Financing?
Grace Chimezie: I was studying in Georgetown University (Washington, DC,USA), and I had paid my first year tuition because I had like a two year degree program I applied for. I was in Georgetown for a Masters degree in Communications, Culture, and Technology and my focus was between Technology and Public Policy. So I had done my first year payment and I needed payment for the second year and I went to my school advisory board and they recommended MPower Financing as an organization that could help me get a loan.
How was your experience going through the loan process? What did you have to do?
Grace Chimezie: If you are getting a loan from an American bank, you needed a reference or someone who will support you. For MPower, you just needed to show approval that like possibility of repaying the loans or your statement of account that is the amount you are going to get from them and your resume. It was a very easy process compared to what I would have gone through if I was going through a federal or financial aid because I did not have collateral or someone who would provide that for me.
Based on the experience that you had, is it a service that you are going to recommend to people?
Grace Chimezie: Definitely because they came at a time when I really needed it. I had one tuition left to kind of graduate and if I did not get that loan approved, I was not going to graduate, and this is someone who had done almost all her courses and having that one little fee I would not have graduated. So I really do recommend them because within the first two weeks I had already gotten an answer about the loan process.
You graduated in May this year, when are you going to start repaying the loan?
Grace Chimezie: I have already started repaying the loan
It is some 5 months after you graduated, did you get a job or were you pressured to start repaying the loan?
Grace Chimezie: I decided to kind of start repaying the loan as soon as possible. It is kind of important to know the budget for the schools you are going to and the loans you are borrowing because that will give you an understanding of what you have to do and the repayment of the loan is not as burdensome as someone will assume. The best advice I will say is do your budget to know that when you borrow the loan and what you have in your own account so you do not start offsetting that in your own account. I was not pressured to have a job as I am already working right now so it is just easier to start doing that (paying the loan) now.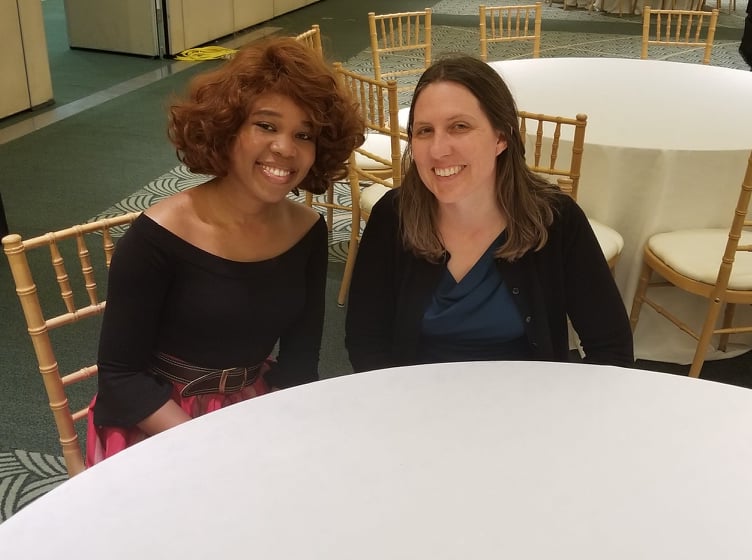 So, the decision to start paying the loan was solely yours and not because MPower Financing pressured you?
Grace Chimezie: Oh no, They did not put pressure. You have to get into an agreement with them that this is when you will start repaying the loan. The repayment plan is not burdensome depending on how much you borrow.
When you say it is not burdensome, what do you mean?
Grace Chimezie: I borrowed $20K, and my repayment plan is around $193 a month so I think that is kind of lenient considering the amount I borrowed. And you have like an 11 to 12 year plan to repay the loan.
With regards to the fixed payments that are done monthly, if there is a possibility to pay earlier is that an option?
Maureen Klover chimes in: One of our features is that there is no prepaid penalty. Some lenders actually charge you to pay early because it is in the borrowers' best interest because we kind of end up benefiting less overall. But again our motto is when the borrower succeeds we succeeds so borrowers can end paying us early that is fine and they end up paying less overall because they are paying under the principle or early. If someone gets an amazing job out of school and earns a hundred thousand dollars, they could pay the whole amount right away and that will be fine.
You come from a country and continent with so many young people, what advice do you have for the young people with this kind of opportunity MPower Financing provides?
Grace Chimezie: The message will be do not limit your dreams because once your dreams are big enough there is always an answer for it and the bigger your dreams the bigger the opportunities for you to kind of achieve all of them. I will advice people to dream big because the more you dream big the more prospective answers you will have for the dreams.