The Future of Africa lies in Agro Business-Mohamed Kagnassy
By Ajong Mbapndah L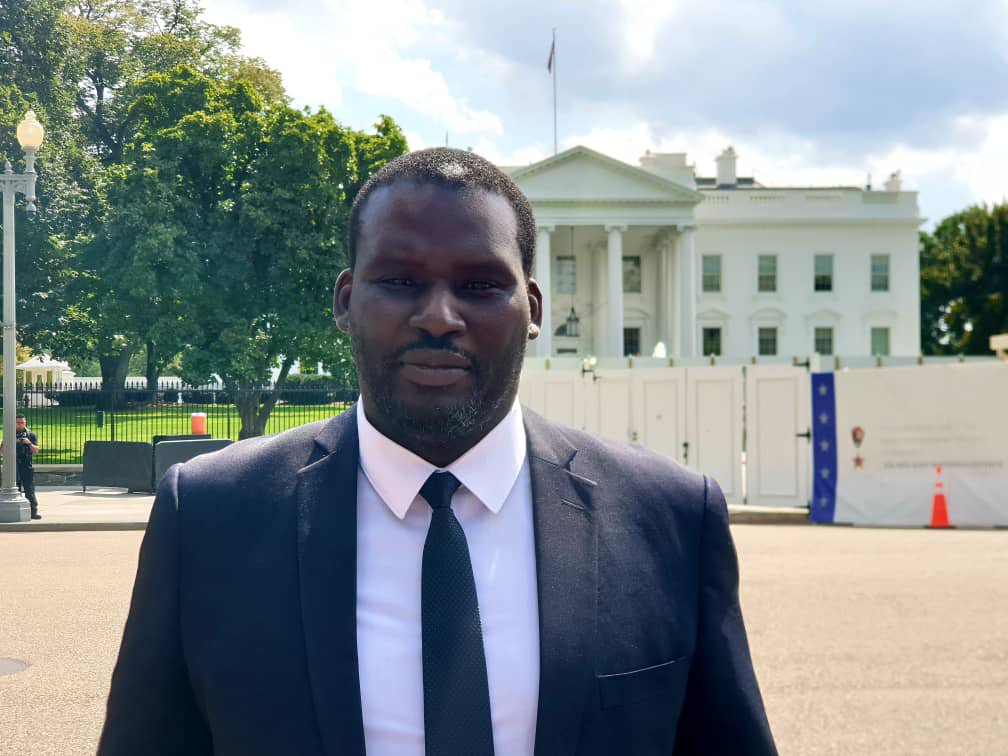 Young, dynamic, innovative and optimistic, Mohamed Kagnassy has enjoyed the kind of success story that should inspire many young Africans. Currently serving as Adviser on Agro business, and rural development to President Alpha Conde of Guinea, Kagnassy has previously held similar roles with the government in his native Mali, and continues to meet with other leaders and stake holders across the continent to harp on the game changing potentials of agro-business.
In Guinea, Mohamed Kagnassy says there have been significant improvements towards modernizing the agricultural sector in the country. From more quality seeds, to fertilizers, and general education on the potentials in the agricultural sector, Kagnassy says Guinea is getting its act together. Contributing to the changing landscape of agriculture in Guinea is an app created by Kagnassy called Kobiri which matches farmers with resources like tractors at affordable rates.
Mohamed Kagnassy has his eyes firmly set on making Africa as a whole to pay greater attention to agro business.With its size,climate, population, and more, there is no reason for Africa to keep spending vast amounts to import food that should be grown on the continent, says Kagnassy interviewed recently in Washington,DC by Ajong Mbapndah L
PAV: You have been adviser on agro-business and rural development to President Conde since 2016, what is it you do and how is it like working for President Conde?
Mohamed Kagnassy: As you said, I started in 2016 and it has not been that long, but so far so good. I am very happy to bring my vision to what we call rural development in Guinea in trying to modernize this sector. And this is my vision, trying to advice on how to restructure the rural economy in Guinea and how to modernize it.
PAV: Since you started advising the President in 2016, what are some of the changes you have noticed with regards to rural development in Guinea?
Mohamed Kagnassy: The first thing is education. We are there to communicate and rebrand agriculture. That is why we are talking of innovation. We have been able to improve or produce new varieties or techniques of agriculture. For example, we import more fertilizers than before as Africa produces fewer fertilizers. When you compare with some countries like India that produces up to 200kilo per hectares, in Africa, some countries have 10kilo per hectares. The farmers have more fertilizers than before; we have new variety of plants like cocoa. We produce Arabic coffee in some parts of Guinea and good seeds such as corn, rice and others.
PAV: We also know that you are President/Director of West Wing. What does your company do and how do you manage your duties as adviser to the President and President/Director of that company?
Mohamed Kagnassy: Private and public association could be one of the solutions to Africa. Today we can notice that many private initiatives are more or better structured than many public ones. But since we are working for the national interest, we are just experts bringing the expertise of our private sector experiences to improve public actions. The target is to get better results and that is what we have to keep in mind.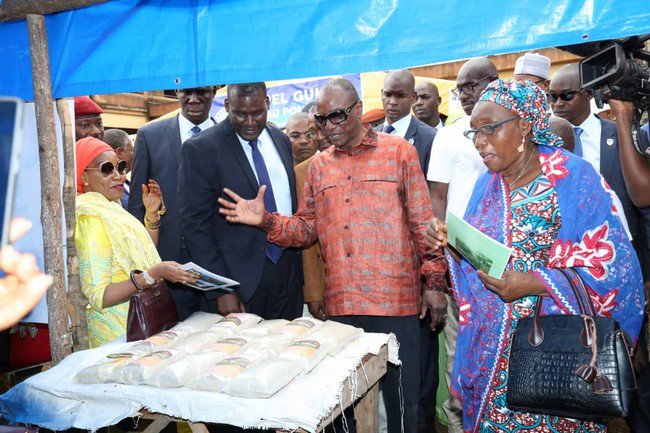 PAV: You are young and successful, what potential do you see for agrobusiness in Guinea and across Africa?
Mohamed Kagnassy: In Africa More than 70 per cent of the population lives in the rural areas. The future of Africa lies in rural economy. This should be a priority for any political action in my point of view. Today in Guinea, we have made it a priority in government actions. We cannot ask the young people today to practice agriculture like traditional agriculture. We have seen that the youths will not go for that kind. And that is why we are talking about modern agriculture and innovation. It characterises various factors like mechanization, fertilizer, good seeds and methods. That is what we are promoting like other parts of the world are doing. Today we just have to go for it despite the challenges we face.
PAV: In Guinea, you have created a platform called Kobiri. How does it work and what impact does it have on rural development and agribusiness?
Mohamed Kagnassy: It is a social or digital platform. Today in Guinea we are doing our best to get mechanization that is tractors available to all farmers. They do not need to buy because of farm areas or communities that are so small, and we cannot give a loan for such a small supply. So we need to scale up and what we need is through a digital platform we can visualise. Today in Guinea, through Kobiri, we have the possibility to rent a tractor for hectare to hectare which can take time for farmers to grow their seeds. We have a data system which aids in recovery and support to farmers.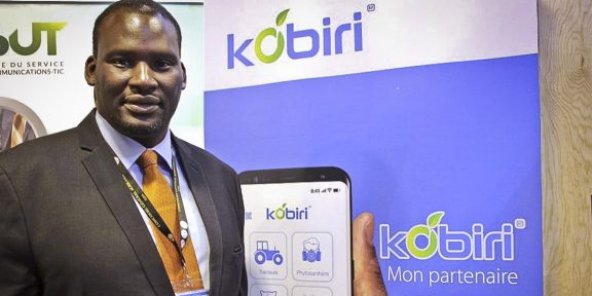 PAV: What impact has it had with farmers in Guinea?
Mohamed Kagnassy: It is very simple. When you have mechanization, it eases the burden. For example, what you had to do with 25 guys to prepare one hectare of farm land, with a tractor you can do it at a faster and cheaper rate.
PAV: How affordable is it for the farmers to use the platform as sometimes people complain that getting network is a problem, getting credit for the phone or other cost involved?
Mohamed Kagnassy: That is a good question and like I said it is a choice. To get access you have a choice to either call if you have credit on your phone, go to the various centres- 7 of them in number covering all parts of Guinea, and if you have application you can order. So it is not only one single way. The cheapest one now is digital. When distance is too far and the road network in Africa is a problem, through digitalization you can make profit as you can be in your field working and ordering at the same time as movements cost money and time. So, we just given the choice to our farmers for them to make the one that is convenient for them.
PAV: So, we know it is working for Guinea. Any plans to move the platform to other African countries for them to benefit?
Mohamed Kagnassy: Yes, and as I said we have a model which is adapted to Guinea. We will go and offer the platform to other African countries. Each country has its own reality. As I said agriculture is not theory, it is reality. Anything which is social means progress.
PAV: You are currently adviser to President Conde; you have had experiences working in Mali, and recently you met with President Tshisekedi. When you interact with them, do you get a feeling, they are willing to attach seriousness to agriculture and rural development?
Mohamed Kagnassy: Most of our African countries are very young. There are a good number of challenges in Africa, and we have very few resources available. I like to show them today that some solutions can be gotten to improve on rural economy that we didn't have few years back at a very affordable cost. Africa has a good climate, water, young people, and it doesn't make sense today for us to keep importing everything even to feed ourselves. We are used to it but we have to change now and say this is not normal. This sector can give jobs to the majority of our people, and this is the start to get a secondary sector which is industrialization. If we don't produce how can we transform? Everything starts from production, and we can get other sectors growing. This sector has a lot of potential with an available market to increase economic growth across Africa.
PAV: What message do you have for the youths on how to make use of the huge potential agriculture has?
Mohamed Kagnassy: I will invite them to come see the innovation in agriculture today. We will like the youths to go into agribusiness as it is the branding of agriculture. Farmers in Africa today are not like those of 50 years back. Our children go to school, and they have more knowledge of the world because of technology and the internet. Most of the immigration today is for economic reasons. I will like to tell the young people to take time to see what is available. Agriculture made America and there is no economy without agriculture. So they should not go away from agriculture as people are coming from China because they know the value of agriculture.
PAV: You are originally from Mali and here you are advising the President from Guinea, what can Africa learn from this in terms of integration?
Mohamed Kagnassy: Thank you for that interesting question and I can only say how grateful I am to President Alpha Conde, a leader who has also been President of the African Union. Like Mandela, and other great men, great nations like America had Barack Obama whose father is originally from Kenya. Guinea has been the capital of Africa. When I was in West Africa I was told that President Nkrumah was called the President of Guinea which was of course a title. President Conde believes in an Africa which is united, and it is easy for him to look for expertise around Africa. Colours or origins do not matter for President Conde, but how useful you are for your community whatever your nationality. For us the integration of Africa should be a reality, but the reality is that it is rare, leaders like President Conde should be saluted for their openness and strong vision.
PAV: We end with recommendations you have not just for President Conde, but other Presidents. What is it that all countries in Africa must be able to do so that they can get maximum potential from the benefits of agribusiness?
Mohamed Kagnassy: Africa should invest in agriculture and agribusiness. Africa has water, land and young people. Africa has a population of more than 1 billion and by 2050; we should be the most populated continent. The future of agriculture is in Africa due to its population growth, availability of land, and our leaders must do everything to create the enabling environment, and for young people to take advantage of the huge opportunities in the sector.
*Full Interview will feature in the October Issue of PAV Magazine