TAP Air Portugal Starts Operations in Gambia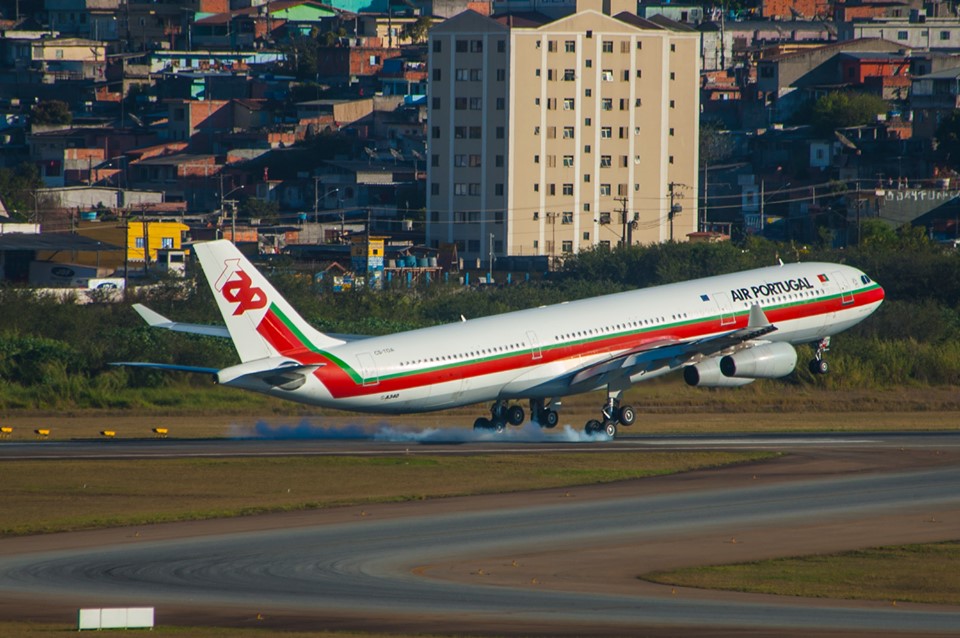 By Bakary Ceesay
The Gambia became a new destination of the Portuguese Airline in Africa as TAP Air Portugal inaugural flight was launched in The Gambia recently.
The inaugural flights of the TAP Air Portugal who newly joined the destination's route landed in Banjul International Airport at exactly12:45am local time on Sunday with 141 tourists onboard the Airbus A320 and this starting begin of TAP Air Portugal regular operation to the destination with three flights a week departing from Lisbon to Banjul.
The maiden TAP flight was received at the foot of the airbus in Banjul International Airport by Adama Njie, Director of Marketing accompanied by officials of the Gambia Tourism Board, Gambia Tours, airport service personnel, Travel and Tourism Writers to welcome the new airline and its official.
Shortly after the landing of the airline inaugural ceremony was held at the Banjul International Airport VIP lounge to welcome the new airline to the destination.
TAP Airline Portugal flights between Lisbon and Banjul are operated by Airbus A320 and depart from Lisbon on Tuesdays, Thursdays and Saturdays at 20:55 and arrive in Banjul at 00:10 the next day, from where they depart at 1:05 – Wednesday, Fridays and Sundays to land at Humberto Delgado Airport at 6:05 (local time).
Speaking at the inaugural ceremony of the airline, Dionisio Barum, Director Sales Portugal and Africa disclosed that the beach, nature and adventure are Banjul's hallmarks "that give this African city a true color panel."
He disclosed further that "the colorful and lively markets contrast with the white sand of the beaches and the lush green nature that characterizes Banjul on a cruise across the Gambia River," where you can see hippos, monkeys and more than 500 bird species.
With this new route, he said "TAP will once again expand its operation to Africa, adding one more country and one capital to its network of destinations on the African continent."
Adama Njie, Director of Marketing- Gambia Tourism Board expressed delight on the arrival of the TAP Air. He described the inaugural flight as historic "and it means a lot to not just only the stakeholders but the country as a whole."
According to him, Air Portugal is among the big airlines in the world and TAP air is flying from Lisbon to many African countries "they will be doing three times a week to the Smiling Coast and that will add to the frequency that we already established last year," he said.
The Director of Marketing assured TAP Air of government's support saying there is a strong relationship with the GTBoard and TAP Air Portuguese.
About TAP Air Portugal
TAP flies in Africa to Morocco – Marrakech, Casablanca, Tangier and Fez; Cape Verde – Sal, Praia, S. Vincente and Boavista; Senegal – Dakar; Guinea Bissau – Bissau; Ivory Coast – Abidjan; Togo – Lome; Ghana – Accra; Sao Tome and Principe – Sao Tome; Angola – Luanda; Mozambique – Maputo; Conakri – Guinea Conakry and now Gambia – Banjul in a total of 12 countries and 18 cities.