Rwanda launches electric cars
By Maniraguha Ferdinand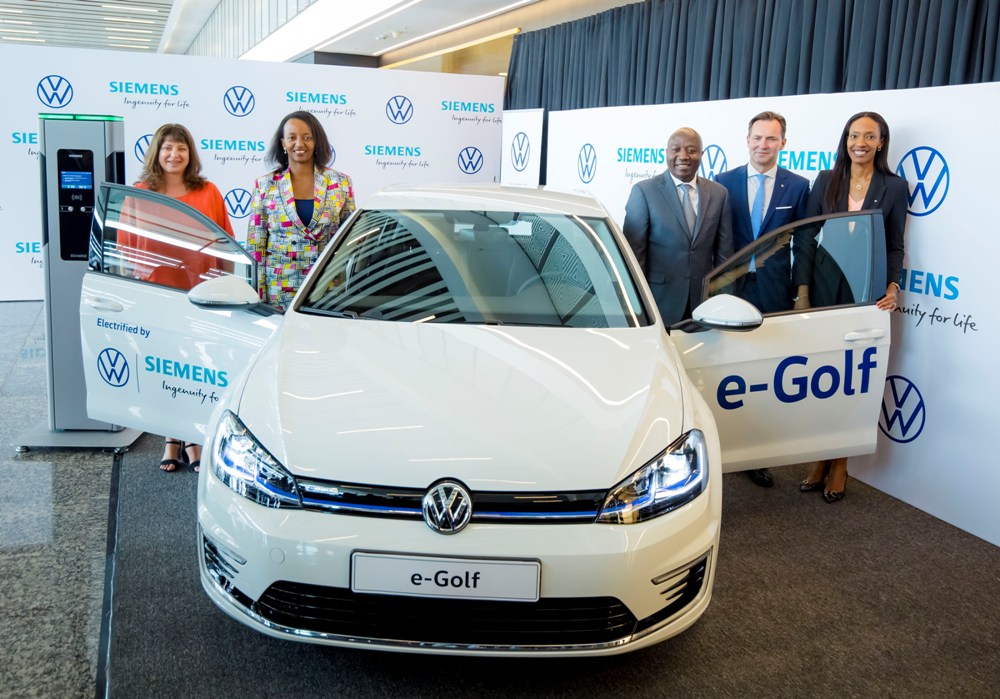 Rwanda in partnership with Volkswagen has launched electric cars, and becomes first African country to use such kind of cars.
E-Golf, Volkswagen electric cars will be used in carrying private passengers in Kigali.
Volkswagen launched this pilot project in partnership with German multinational conglomerate company, SIEMENS that will be providing e-Golf charging solutions.
Launching these cars, Rwanda Prime Minister, Eduard Ngirente said that it is a good step towards protecting environment.
"This shows that we have committed ourselves towards technology and its role in our development. It is also good in protecting environment", Dr Ngirente said.
Dr Ngirente added that new cars will help Rwanda to achieve its goals in reducing gas emissions which affect ozone layer.
In first phase, eight cars will be out but soon the number will be increased up to 50.
Volkswagen Rwanda country director, Rugwizangoga Michaella said that these are first electric Volkswagen cars to be launched in Africa.
SIEMENS, East Africa Director,Sabine Dall'Omo, said that as Africans cities develop, transportation also needs to be developed.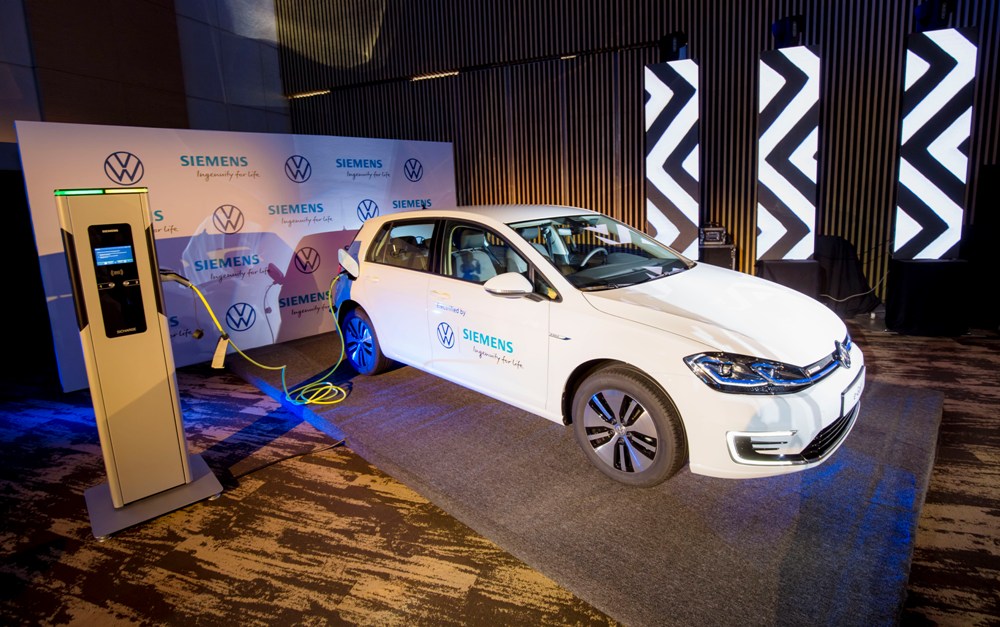 Volkswagen new electric cars have capacity to go about 230 Km after being recharged each.
Volkswagen Group is planning to use €30 million into producing electric cars by 2025.