Russia and Rwanda agree to construct the first Centre of Nuclear Science and Technology in Rwanda
By Wallace Mawire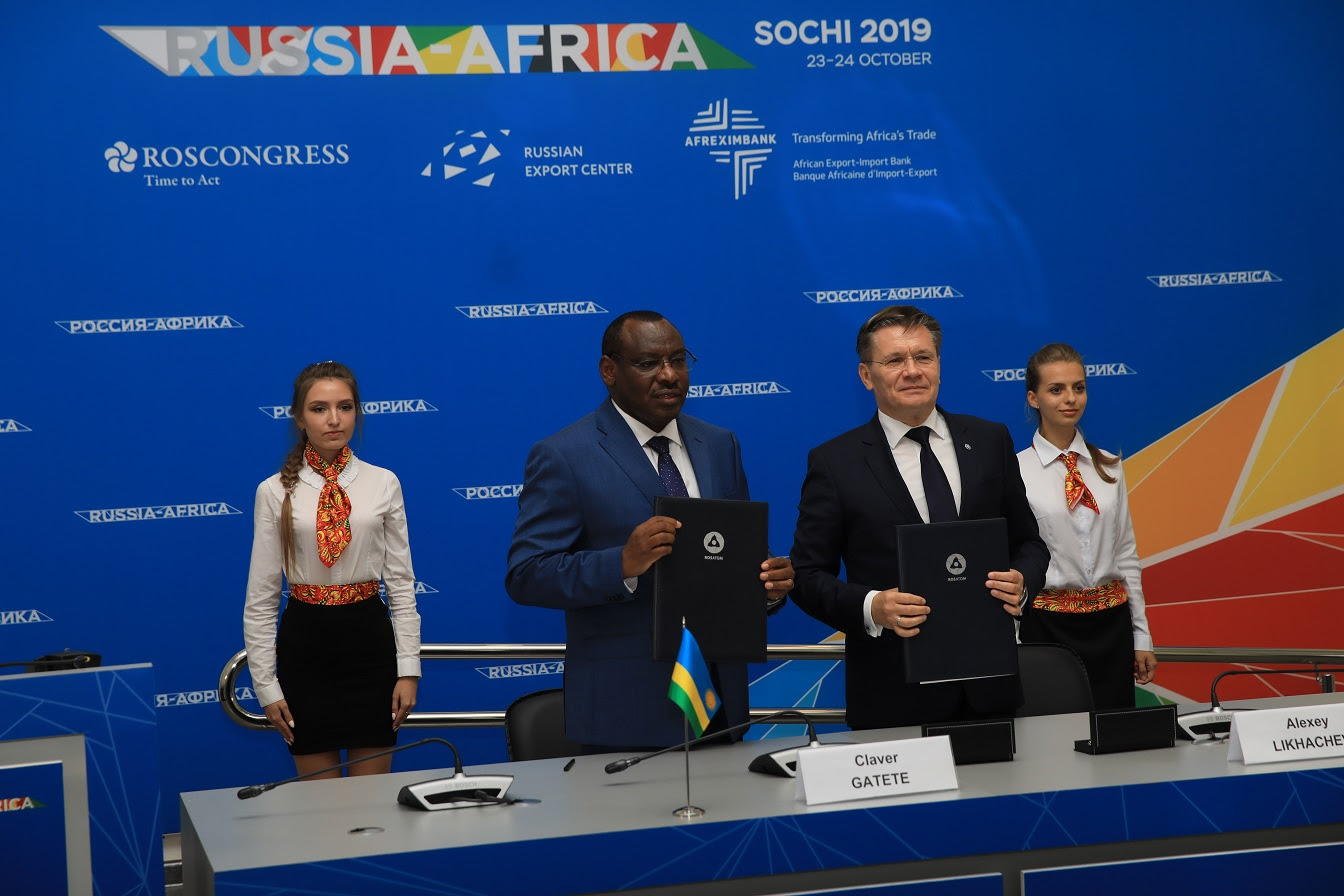 Russia and Rwanda agree to construct the first Centre of Nuclear Science and Technology in Rwanda By Wallace Mawire
Russia and Rwanda have signed an agreement to construct the first Centre of Nuclear Science and Technology (CNST) in Rwanda with participation of ROSATOM. The signing ceremony took part at the Russia-Africa Economic Forum.

Rosatom is the company behind the Centre of Nuclear Science and Technology under construction in Chongwe, Zambia, under the 2018 engineering, procurement and construction contract signed in 2018 between the Zambian government and Rosatom.

The CNST, which will not generate electricity, will provide a wide range of applications of radiation technologies in medicine, agriculture and industry, which include a technological industry platform to enhance national industry development. The CNST will also promote the enhancement of national education and science through the training of highly qualified experts in various fields.
The agreement to construct Rwanda's first Centre for Nuclear Science and Technology (CNST) was signed by ROSATOM Director General Alexey Likhachev, and Rwanda's Minister of Infrastructure Claver Gatete.

The CNST will become a modern platform for carrying out a whole range of scientific research and practical application of nuclear technologies. It will allow the production of radioisotopes for widespread use in industry and agriculture as well as in healthcare, thus addressing the issue of lack of cancer treatment. Moreover, the Centre will facilitate the analysis of elemental composition of ore and minerals and environmental samples, train highly qualified local personnel for the nuclear industry, contribute to digital technologies research and many others.

The CNST is expected to comprise of a multi-purpose research water-cooled reactor with up to 10 MW capacity. It will be equipped with laboratories, systems and functional units necessary for safe operation.