Rights body calls for unconditional release of Burundian journalists
By Jean-Pierre Afadhali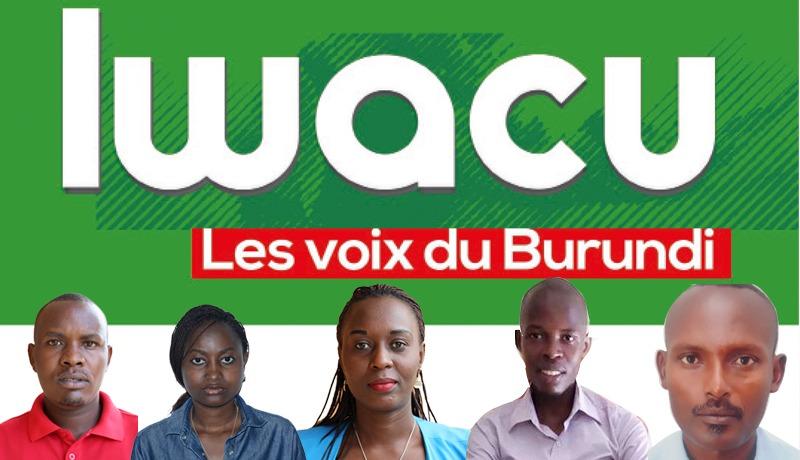 Human Rights Watch has called for the immediate and unconditional release of four Burundian journalists and their driver arrested on October 22, 2019 while they were on reporting trip, following a rebels attack in Bubanza province, the west of the central African Country.
The journalists working for Iwacu Media Group had travelled to Bubanza to report on the fighting between Burundian armed forces and assailants that reportedly came from the neighboring DR Congo earlier this week amid increasing security concerns, violence ahead of 2020 elections.
According Human Rights Watch, the journalists had informed the authority of their plan to the area but, a police chief of operations arrested them while they were doing their jobs.
"Journalists play a vital role shedding light on incidents of public interest and should not be prosecuted for legitimate work," said Lewis Mudge, Central Africa director at Human Rights Watch in a statement released on Wednesday 23, 2019. "The authorities should reverse the current crackdown on media freedom and, as a first step, immediately release the journalists and their driver who are being detained for doing their jobs."
The four journalists – Christine Kamikazi, Agnès Ndirubusa, Egide Harerimana, and Térence Mpozenzi – and their driver, Adolphe Masabarakiza, were arrested in Musigati around midday and are being held in the Bubanza police station. On October 23, they were questioned by a judicial police officer at the police station in the presence of their lawyer. Iwacu media group said they have not yet been charged.
The rights body said Burundian government pressure on the news media has been growing. The National Communication Council (CNC) suspended the Voice of America (VOA) in May 2018 and renewed the suspension in March 2019. It also withdrew the British Broadcasting Corporation's (BBC) operating license in March, who closed down their office in Burundi in July.
"These draconian moves were among a series of government attempts to prevent the world from knowing about serious human rights abuses happening in Burundi." Said Human Rights Watch in its statement released from Nairobi, Kenya.
Since 2015 political crisis that followed President Pierre Nkurunziza'announcement to run for a controversial third term, hundreds of Burundian journalists fled Burundi and a number private radio stations have been closed.