Patrick Njoroge wins Africa's best Central Bank Governor Award
By Samuel Ouma |@journalist_27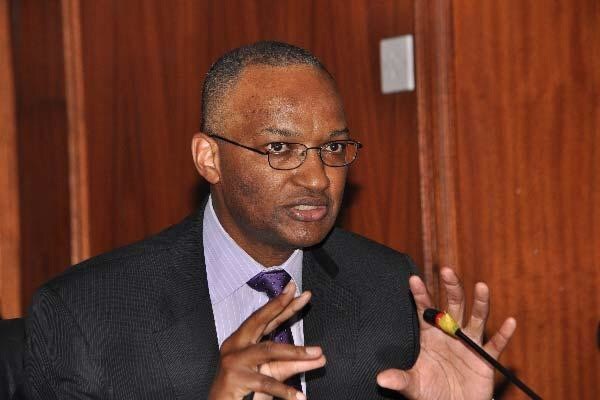 Kenya's Central Bank Governor Patrick Njoroge has won the 2019 Global Markets Award recognizing him the as best governor in Sub-Saharan Africa.
He was feted for successfully leading the demonetization of the old 1000 notes without affecting the country's economy. The process of doing away with the old notes began in June and ended on October 1 in a bid to tame illicit financial flow, terrorism financing and money laundering. The event was held on the sidelines of World Bank/IMF meetings in Washington DC.
In his acceptance speech, Dr. Njoroge dedicated the award to the African youths whom he said need opportunities to grow.
"I would, therefore, want to dedicate this award to the youth of Africa who obviously need a lot more opportunities and which our actions collectively will provide for their benefits," said Njoroge.
The award ceremony was preceded by the Global Capital meetings where the applicants were given forum to present the achievements of their companies in the last one year and the editorial panel settled on Governor Njoroge.
"Some 120 pitches were heard in total and all contained stories of excellence. An editorial panel then decided the winners of the awards. As ever, we were looking for the stories of innovation, going the extra mile for clients and industry advocacy that have powered the improvement of the global derivatives markets," stated the Global Markets statement.
The Kenya's governor won the award for the first time in 2016 for controlling inflation and cleaning up Kenya's banking sector whereas the 2018 award was scooped by Nigeria's Central Governor Godwin Emefiele for promoting economic stability, boosting investors' confidence, promoting inward capital inflow and inventing long term solutions to curb inflation.
He took the office in 2015 and his tenure was to end three months ago before Kenya's president Uhuru Kenyatta extended his term for four years.