Official: Nyusi and Frelimo win the elections in Mozambique
By Arnaldo Cuamba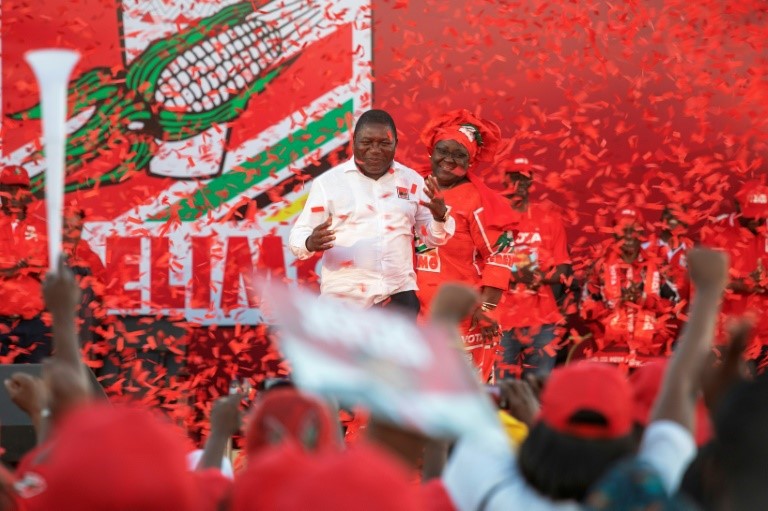 Frelimo candidate's Filipe Nyusi, won Mozambique's Presidential election with 73% of the vote, National Electoral Commission on Sunday. Renamo's Ossufo Momade came second with 21.88% and MDM's Daviz Simango third with 4.38%, while Mario Albino of AMUSI got 0.73%.
Frelimo will also dominate the Assembly of the Republic with 184 of the 250 seats, with Renamo getting 60 and the MDM 6 — leaving Frelimo with a 73.6% majority in parliament. With this percentage, Frelimo has the privileged two-thirds that is required to approve amendments to the Constitution, for matters relating to the status of the opposition, for the election of the Ombudsman and also to initiate criminal proceedings against the President of the Republic or to prevent presidential vetoes to re-examined laws.
Frelimo also won majorities in every province, where, for the first time, the governor is elected instead of being appointed by the central power. The elections were held on 15 October throughout the country.
In his first speech after the announcement of the results, Nyus said that Frelimo had won an "unequivocal and unquestionable" victory. However, the opposition parties reject the entire electoral process, allegedly because it is 'infested with irregularities'.
After this phase the results will be submitted to the Constitutional Council for approval and validation. The new government is expected to take office in January 2020, which will be President Nyusi's second term.