Netherlands donates $22 m for safe water, sanitation in South Sudan
By Deng Machol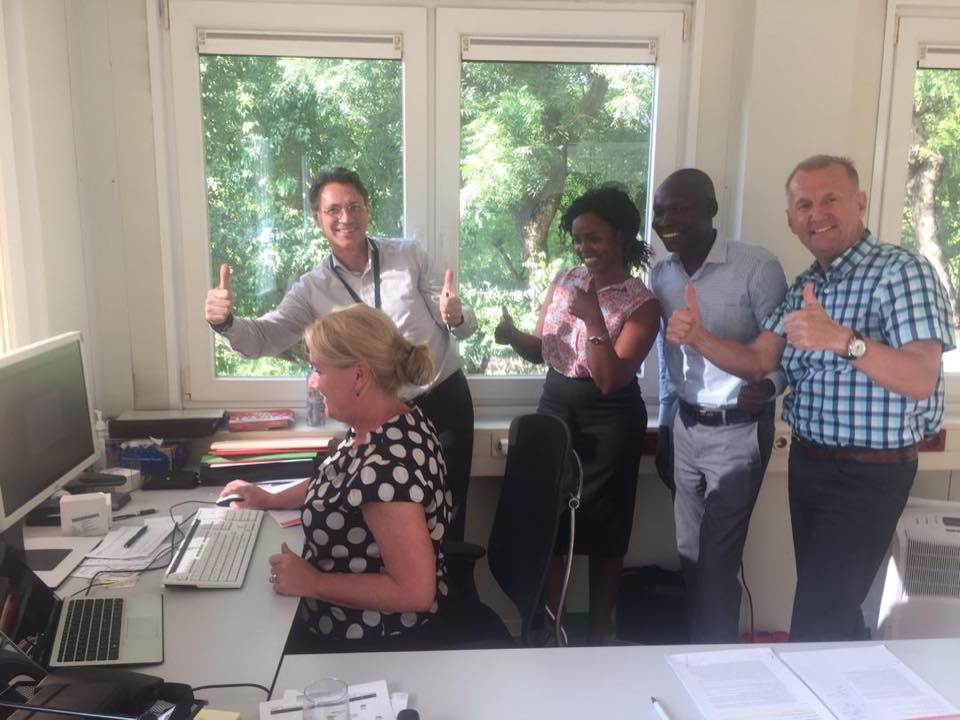 Juba – The government of Netherlands has donated 22 million U. S dollars to the United Nations Children Fund (UNICEF) in South Sudan to support improved access to safe drinking water, hygiene and sanitation (WASH) for thousands of vulnerable South Sudanese in dire need.
Netherlands has supporting water management and sanitation in the areas of central and eastern Equatoria over the past years.
Janet Alberda, Netherlands Ambassador to South Sudan said South Sudan globally has some of the worst water – related health indictors with only 41 per cent of the population having access to safe drinking water and worse still only 10 per cent of the 12 million population have access to adequate sanitation services.
According to Amb. Alberda, the 22 million U.S dollar project will be implemented in four areas namely Yambio, Torit, Bor and Rumbek respectively.
"The project is expected to provide 250,000 people with sustainable access to safe drinking water; 175,000 people with access to sustainable adequate sanitation facilities and 175,000 people with hygiene education," Amb. Alberda told Journalists in Juba on Thursday.
South Sudan secured independence from north Sudan in 2011 after decades of a scorched – earth civil war that has killed two million lives but descended into its own political conflict in late 2013.
With latest peace deal, president Kiir and opposition leader Riek Machar are expected to form a unity government on November 12, in an attempt to ending the country's five – year conflict that has killed nearly 400,000 people and uprooted four million people both internally and externally from their homes, before devastated the country's economy.
She disclosed that currently 50 per cent of the available water facilities in South Sudan are not functional, adding that poor access to water, sanitation and hygiene services contributed to over 60 per cent of the common diseases in the world youngest nation.
Amb. Alberda further revealed that they are looking toward investing in food preparedness and water resource management in the country, which has of recently witnessed heavy flooding, uprooted nearly 800,000 people in the northern Upper Nile and Jonglei regions – north-east and east of the country respectively.
Mohamed Ayoya, UNICEF Country's representative, reiterated that lack of access to safe drinking water in the country is the leading cause of diarrheal diseases, which makes the country have one of the highest child mortality rates in the world.
"Water means life for the youngest ones in South Sudan and by investing in clean water, the Dutch people are saving lives every day," Ayoya told press. "Access to clean water is an effective strategy for the future. A healthy population is better positioned to take a peaceful South Sudan forward."
The Dutch's four – year resilience program's supporting, will contribute to reaching an overall target of vulnerable population with essential WASH services by August, 2023.
The project will focus on children, conflicted – affected and epidemic-prone communities in South Sudan.