Mozambique: unknown armed men try to kill MDM candidate
By Arnaldo Cuamba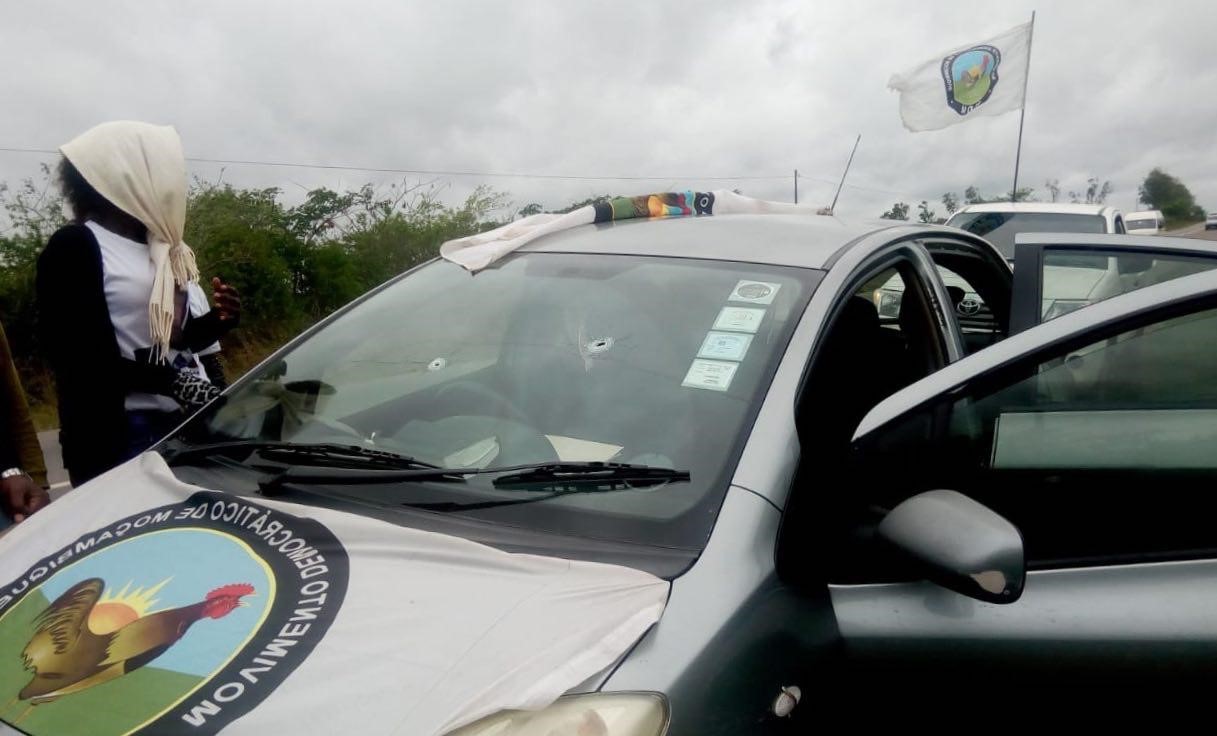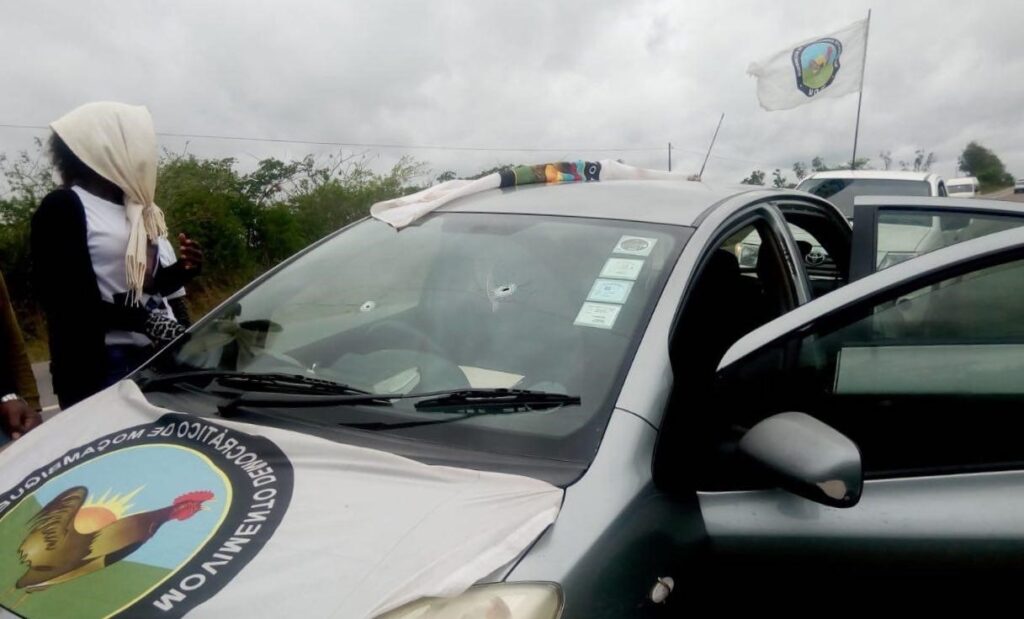 Unknown armed men tried unsuccessfully to assassinate the candidate for governor of Maputo Province, in southern Mozambique, Augusto Pelembe, who is head of the list by the Movimento Democrático de Mocambique – the third largest opposition party in the country.
The act took place on Thursday afternoon when he and his caravan were in another day of electoral campaign activity. One of the party members told Pan African Visions that the caravan was surrounded and blocked by "professional killers".
"We were on our way to Manhiça and suddenly a car with armed men came in front of us and blocked the caravan and shot our candidate's car" he said. "It was all very fast, just like professional killers.
Everyone was unharmed from the attack. "But we are very scared," he said.
Pictures seen Pan by African Visions show the vehicle in which the candidate was transported with a front glass puncture with two shots fired by armed individuals who fled. Police say they are investigating the case.
Mozambique will hold general elections next Tuesday (15) and is having an election campaign marked by violence. On Monday an independent election observer was shot dead in Gaza province, also south of Mozambique, as reported by Pan African Visions.