Mozambique: after two years in the market, Fastjet announces suspension of its flights
By Arnaldo Cumba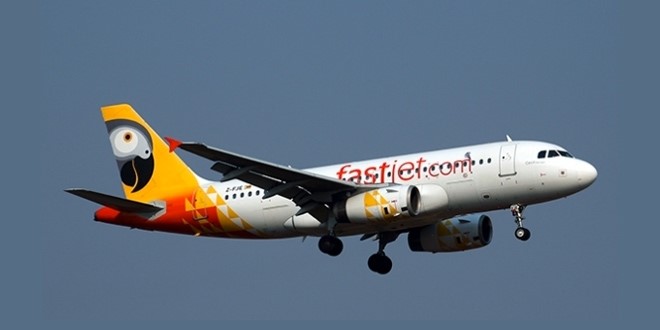 The low-cost African airline Fastjet has announced it will suspend operations in Mozambique, from midnight on Saturday 26 October "following continued losses and the ongoing oversupply of available seats by other carriers"
According to the company, that is operating in Mozambique since 2017, the competition in the country began to intensify at the end of 2018 with the market entry of Ethiopian Airlines as a domestic carrier.
"This increase in aircraft and capacity supply, coupled with two category 5 tropical cyclones at the beginning of 2019 which suppressed passenger demand, led fastjet to scale back frequency on routes and to reduce overall capacity in Mozambique" Fastjet said in a statement.
"As a result, fastjet Mozambique reported significantly reduced revenue of US$1.9m in the first half of 2019 (H1 2018: US$4.2m) out of total revenue for the Group of US$19.7m." It added
Following continued losses (US$2.4m in the first half of 2019) and the ongoing oversupply of available seats by other carriers, fastjet has decided to suspend all flight operations in Mozambique.
However, according to Mark Hurst, fastjet Interim Chief Executive Officer, the company remains committed to returning to Mozambique once demand for air travel in the country increases sufficiently compared to capacity supplied.
Fastjet entered Mozambique in partnership with Solenta Aviation Mozambique, a division of its largest shareholder, Solenta Aviation, which is also its operational partner in the country.