Kenya:Telecommunication companies sued over expiry of data bundles
By Samuel Ouma |@journalist_27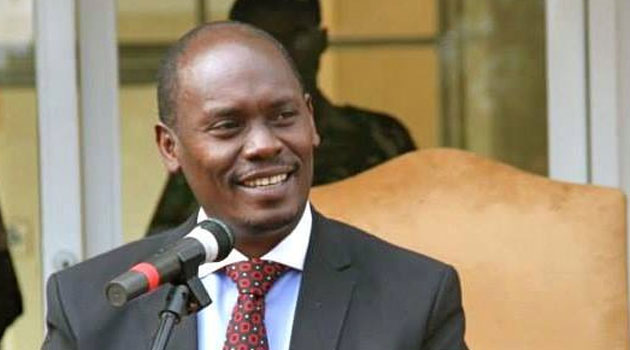 Few months after Kenya's ex-Governor William Kabogo threatened to sue telcos companies over expiry of data bundles, now a lawyer who is also an ICT expert has gone to court to seek order barring Safaricom, Airtel and Telkom Kenya from exploiting their clients via data bundles.
The complaint Mr. Adrian Kamotho has filed a suit at a Nairobi based court, Communications and Multimedia Appeals Tribunal complaining of high charges on data bundles and insertion of expiry period on any bundle package purchased by consumers. The lawyer said consumers should use their bundles as long as they remain active on the vendor's network describing the current use of data bundles within a stipulated timeline irrational due to poor network coverage across the country among other factors.
According to Mr. Kamotho the data expiry model is inconveniencing the poor who are the majority. Unlike the rich who buy huge amount of bundles whose lifespan is longer, the poor buy low-amount bundles which expire sooner.
"Data bundles should not have an expiry date until used up' as long as the SIM card is active and the consumer keeps recharging," he said.
On high cost bundles, the petitioner accused the companies of charging out-of bundles rates. He wants the tribunal to direct the firms to provide him with their current data tariffs or display them on their websites.
Kamotho further castigated Communication Authority of Kenya for failing to protect consumers from unfair, unreasonable, and improper business practices. He claimed the authority overlooked a letter he had written to it demanding clarification on the bundle model expiry. He argued the model is not anchored in the law mentioning Regulation 3 of the Kenya Information and Communications (Consumer protection) Regulations 2010 which gives customers the right to receive clear and complete information on rates, and terms and conditions for available and proposed products and services
He said the firms should be sending realistic depletion notification to enable clients track the bundle usage.
In June this year, Governor Kabogo reiterated that data bundles should not have an expiry date and if they must have, then they should be renewable.
The former County boss told off the mobile data providers to stop treating data bundles like a pregnancy that once one carries it to term, they have no choice but to give birth.
"We are not saying that we be compensated for data not used within specified time frames. If it is for their logistical convenience that there must be an expiry date, then all unconsumed data as long it was initially paid for should be renewed and not expire," said Kabogo.