Juba, Cairo sign landmark cooperation agreement on gas exploration deal
By Deng Machol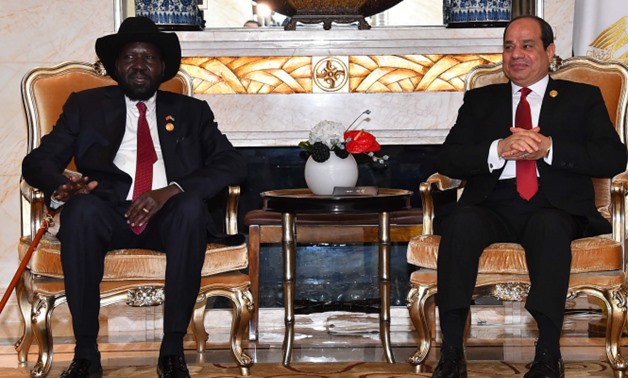 Juba – South Sudan and Egypt sign a Memorandum of Understanding regarding cooperation in the field of downstream oil and gas, during the 2019 South Sudan Oil & Power Conference in Juba on Tuesday.
The long-term memorandum of understanding (MoU) will allow Cairo to invest in Juba's natural gas exploration including building capacity of South Sudanese.
Undersecretary of the ministry of petroleum, Mayen Wol, who signed the MoU on behalf of Juba government explained that the deal will help South Sudan in gas development facilities.
South Sudan secured her independence in 2011 but it has no gas facilities and this is an area where Egypt will help the East Africa's country to develop.
"South Sudan doesn't have a cooking gas facility so now we are going to work with Egypt on this aspect so that our people use the gas for cooking and for other things so that we don't spoil our forest," Wol told Pan African Visions, adding this deal will bring an end to a cutting of the trees by the locals.
In regards to deal, Wol also said Egypt will help in the areas of capacity building, that means the Cairo would train South Sudanese on how to become expert on gas processing, among others.
The has the state-of-art facility for gas, Undersecretary Wol adding that the deal will see Egypt invest in oil sector exploration.
South Sudan announced it would launch its first ever licensing round in the first quarter of 2020, putting up 13 onshore blocks for tender. Numerous international exploration and production companies have already demonstrated their interest in South Sudan's oil and gas potential.
The MoU was signed during the first day of a third South Sudan's official energy event organized by the ministry of petroleum in partnership with African Oil and Power.