Global superstar Akon confirmed for ACCES 2019 in Ghana
By Bakary Ceesay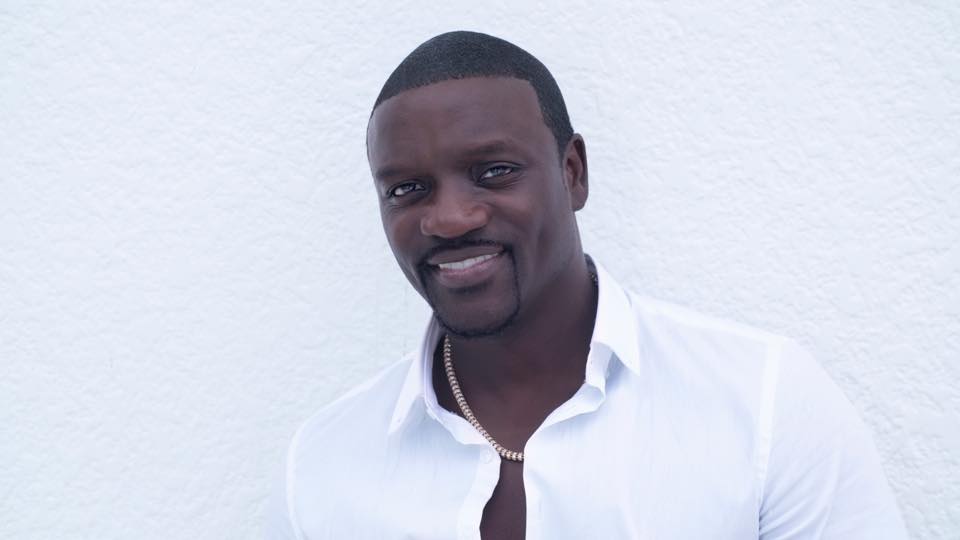 Senegalese-American musician and entrepreneur Akon will be at the ACCES 2019 music conference in Accra, Ghana, where he will take part in an informative Question and answers session about his career takes place at the Ghana Academy of Arts and Sciences on 28, 29 and 30 November 2019.
The five-time Grammy nominee joins a roster of over 80 prominent musicians and industry experts who will speak at the pan-African conference, including GhanaiansSarkodieandSaminias well as TRUE Africa founder and editor-in-chiefClaude Grunitzky(Togo/UK),Chocolate Cityvice-presidentAibee Abidoye(Nigeria), Boomplay Ghana managerElizabeth Ntiamoah(Ghana),SimfyOTT music services headOye Akideinde(Nigeria), Ditto Music FounderLee Parsons(UK) and Grammy-nominated musician, author and rights activistMark Levine(US).
Akon's session on 30 November will focus on the star's illustrious career, including his latest music projects and his evolution toward becoming a successful record label owner and philanthropist. The session is part of the ACCES Conversations series where leading industry figures talk about the complexities of the business and give important advice on how to navigate this competitive space.
The session is presented by ACCES in collaboration with BMG – an international music company offering publishing and recording under one roof, and services in audiovisual, books and film.
ACCES Conversations have previously featured renowned music industry professionals such asMr Eazi,Blinky Bill,Blick Bassyand former Fela Kuti managerRikki Stein.
Akon, who is releasing three albums in October this year, (Konnect,El NegreetoandAkonda), will share his experiences with delegates from more than 50 countries, including musicians, composers, record label executives, festival bookers, event organisers, digital distributors, artist managers and music activists.
Akon's story is an inspirational one. Apart from conquering the charts on numerous occasions, selling more than 35 million albums worldwide and seeing four of his songs certified as triple-platinum, he is also responsible for launching the careers of Lady Gaga, T-Pain, R City, Karindall Offishall and Red Café through his Konvict Muzik and KonLive Distribution labels.
Akon recently announced the formation of Akonik Label Group, in partnership with BMG. The artist-founded operation is comprised of four distinct record labels: Akonda (Afrobeats), Akonik (US), Jamakon (Caribbean) and Ke Lo Ke (Latin America).
He is also the founder of Akon Lighting Africa, a project started in 2014 that has provided solar street lights and small energy systems in countries such as Guinea, Senegal, Mali, Niger, Benin and Sierra Leone. According to Akon, the project has reached 100 000 households and installed 13 000 streetlights since its inception.
.
About ACCES
ACCES is a pan-African trade event for music industry players to exchange ideas, discover new talent and create business linkages. ACCES is held in a different African city every year, attracting active music industry players from across the globe.
ACCES is organised by theMusic In Africa Foundation, a non-profit and pan-African organisation, in partnership and with the support of Siemens Stiftung,Goethe-Institut,Afrikayna, Reeperbahn Festival, Alliance Française, BMG, Africa Art Lines, Afrikayna, MediaSound Hamburg, the Gold Coast Hub, the Prince Claus Fund and the ANT Mobility Grant fromPro Helvetia Johannesburg, financed by the Swiss Agency for Development and Cooperation (SDC).
Reeperbahn Festival International
This year ACCES has a partnership with Reeperbahn Festival – one of the most important meeting places for the music industry worldwide and Europe's largest club festival based in Hamburg, Germany. The partnership creates a framework for the festival to collaborate with ACCES in facilitating sustainable business engagements and exchange between European and African music businesses and professionals, as well as the provision of performance opportunities to musicians in both territories.
BMG
BMG is the new model music company founded in 2008 as a response to the challenges of the digital revolution in the music industry. As part of its unique approach, BMG represents the traditionally separate music publishing and recording rights off the same platform internationally. The company is the world's fourth biggest music publisher and one of the first new global players in the recordings business. BMG has 15 offices across 12 core music markets, representing over 3 million songs and recordings, including the catalogues of global stars such as Chrysalis, Bug, Virgin, Mute, Sanctuary, Primary Wave and Talpa Music, as well as thousands of artists and songwriters.