Gambia:GFF Appoints Assistant Women's Football Co-ordinator
By Bakary Ceesay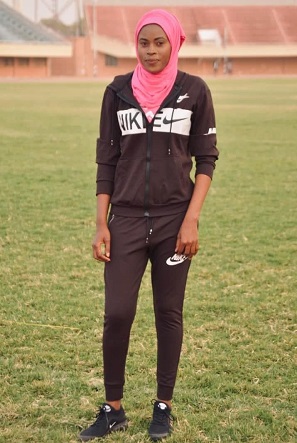 Former Gambia international female player Veronic Malack is the latest employee to join Football House as GFF Assistant Women's Football Co-ordinator.
Vero a former Interior and Abuko United FC forward holds a Bachelor of Science in Management at the University of the Gambia where she graduated in 2018. She is also a Certificate, Diploma and Advance Diploma holder in Management Studies at the MDI, a career she pursued after completing her Senior Secondary School studies.
The Abuko native was among the cohort of National U-17 Women Scorpions that represented the Gambia at its first appearance at the FIFA U-17 Women's Tournament in Azerbaijan 2012. After her retirement from active football, Vero pursued Coaching Course with the Gambia Football Federation where she bagged a "D" Licensing Course while also attending Intermediate Football Coaching Clinic with the GFF and a Technical Course for Coaches organized by the GNOC Olympic Solidarity.
As part of her roles as Assistant Women's Football Coordinator, Veronic Malack would be amongst others responsible for the co-ordination of women's football activities across the country. She will be working with her Colleague Sainey Sissohore Mboge.