Gambia:Barrow's adviser on policy, governance resigns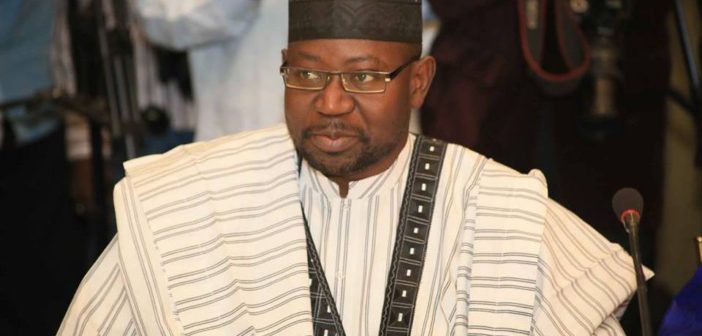 By Adama Makasuba
Mai Ahmad Fatty presidential adviser on policy and governance has resigned his portfolio describing the decision as 'his own principles, after feeling useless in holding the position of adviser to the president'.
His resignation came week after some leaders of the coalition extension of President Barrow's mandate to 5 years amidst the controversial 3 years saga.
Gambia Moral Congress however rejected taking part in the decision made by those coalition leaders the former vice president Fatoumatta Jallow Tambajang.
The lawyer-turn politician said in a news conference on Friday at Kairaba beach hotel that: "I made the decision to resign on my own accord, and on my own terms, following thorough reflection, after having consulted my family and the relationship of my party in The Gambia and in the diaspora"
Mr Fatty who is also the leader of Gambia Moral Congress said the reason of his resignation came as a result of feeling being "useless" to continue serving the portfolio of a presidential adviser to Adama Barrow, saying "I didn't feel useful as a presidential adviser anymore."
He said nothing has happened between him and the president but that he feels not useful in holding the portfolio, adding that he only made the decision on his principles.
He called on Gambians to unit to archiving developmental goals for the country, saying he and his party are committed to venturing into anything that would contribute to the development of the country.
He said he will now go back to his former profession as a lawyer as well as do his political duties at his law firm to serve what he called "the interest of the people."
Mr Fatty who was the first interior minister of the post Jammeh regime got sacked by the president Adama Barrow without any reason from the presidency after serving little above a year in office.
He was however reinstated as a presidential adviser to the president this year.