Gambia: Transition Justice Program is on Right Track- Gambia's VP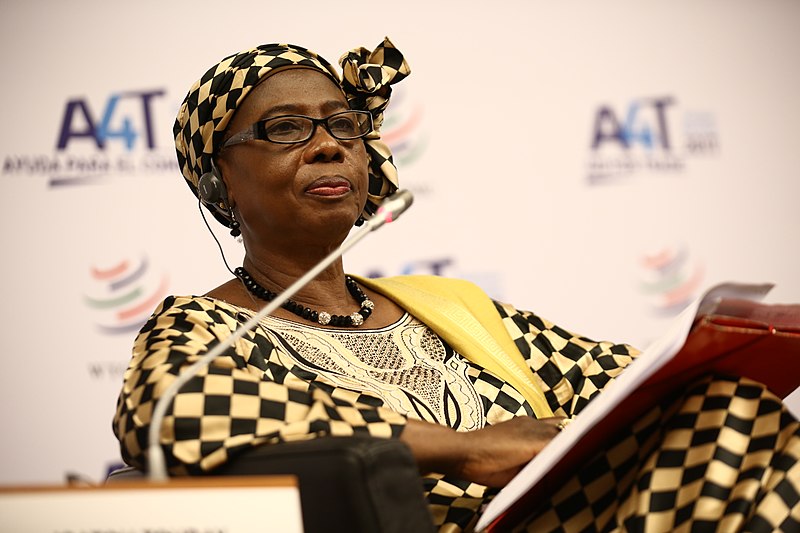 By Bakary Ceesay
Dr. Isatou Touray, Vice President of The Gambia has said that Gambia transition justice program is on the right track and moving well.
"Our Constitutional Review Commission (CRC) is on target to deliver it first draft to the public before the end of 2019 after an elaborate consultation process from the citizenry from both within and outside the country," Dr. Touray said during the ongoing of 65th Ordinary Session of the African Commission on Human and Peoples' Rights (ACPHR) on 21st October, 2019 at Kairaba Beach Hotel in Kololi.
ACHPR on 21st October- 10 November, 2019 has brought together state parties, civil society member and human right defenders across the world to discuss on human rights and development across Africa. It is been held under the theme: "The year of refugees, returnees and internally Displaced Persons: Towards Durable Solutions to forced Displacement in Africa"
She pointed that: "The new Constitution for the first time will give us an opportunity to express how we as Gambians we us to be governor, for the first time in our history there is term limit embedded and it will also preserve Gambia as a secular state in which all faith are treated equally without discrimination with overall objective of peace and national unity"
According to her, the Truth Reconciliation and Repatriations Commission (TRRC) are currently in their 9th session engaging both perpetrators and victims of human rights violation during the past 22years.
Dr. Touray noted that in addition to their nationwide consultation they recently conducted a Diaspora consultation meeting victims of human rights violation with a view of engaging them to participate the process, the Diaspora is the 8th region of The Gambia.
"TRRC is an important vehicle to ensure accountability for the massive human right violations that took place over the past 22 years and to safe guard the welfare of victims through the provisions of appropriate repatriations," she said.
She added that government has manifested it commitment to the provision of repatriations to the victims by recently contributing D50 millions towards the victims it is expected that friends and partners of Gambia will join this endeavors.
"The National Human Rights Commission has been established in line with Paris principles and it has commenced its activities since the beginning of this year currently on extensive consultation nationwide,"
"We hope that this milestone institution will transform the human rights landscape in the Gambia by ensuring the promotion, protection and fulfillment of the rights of the citizens as well as compliance by the government with human rights instruments both nationally and regionally,"
On the security sector reform, she highlighted government plan of transforming the country security sector that are effective, professional and accountable to the state and the citizens of The Gambia are well underway.
"We are experiencing a security apparatus that was abusive, and dysfunction that needed very serious reforms,"
On freedom of expression, she indicated that there has been advent of many radio stations and newspapers, private television stations and hosts of political discussions and programs in which members of the public are engage to call in and express their views about government policies and programs both on the print and online.
"I am therefore delighted to state that remarkable progress has been made in the area of freedom of expression. The freedom of information bill is been concluded following an extensive elaborate consultation by civil society organizations, Gambia Press Union and government will soon be presented before National Assembly," vice president outlined.
She revealed that a media services bill to provide for a more friendly registration and regulation has also been concluded will be considered by National Assembly.
"This development in the media will remove all draconian laws put in place by the former regime to stifle freedom of expression and access to information," she pointed out.