Gambia: Tourism Officials Receive Maiden Tourists Flight For 2019/20 Season
By Bakary Ceesay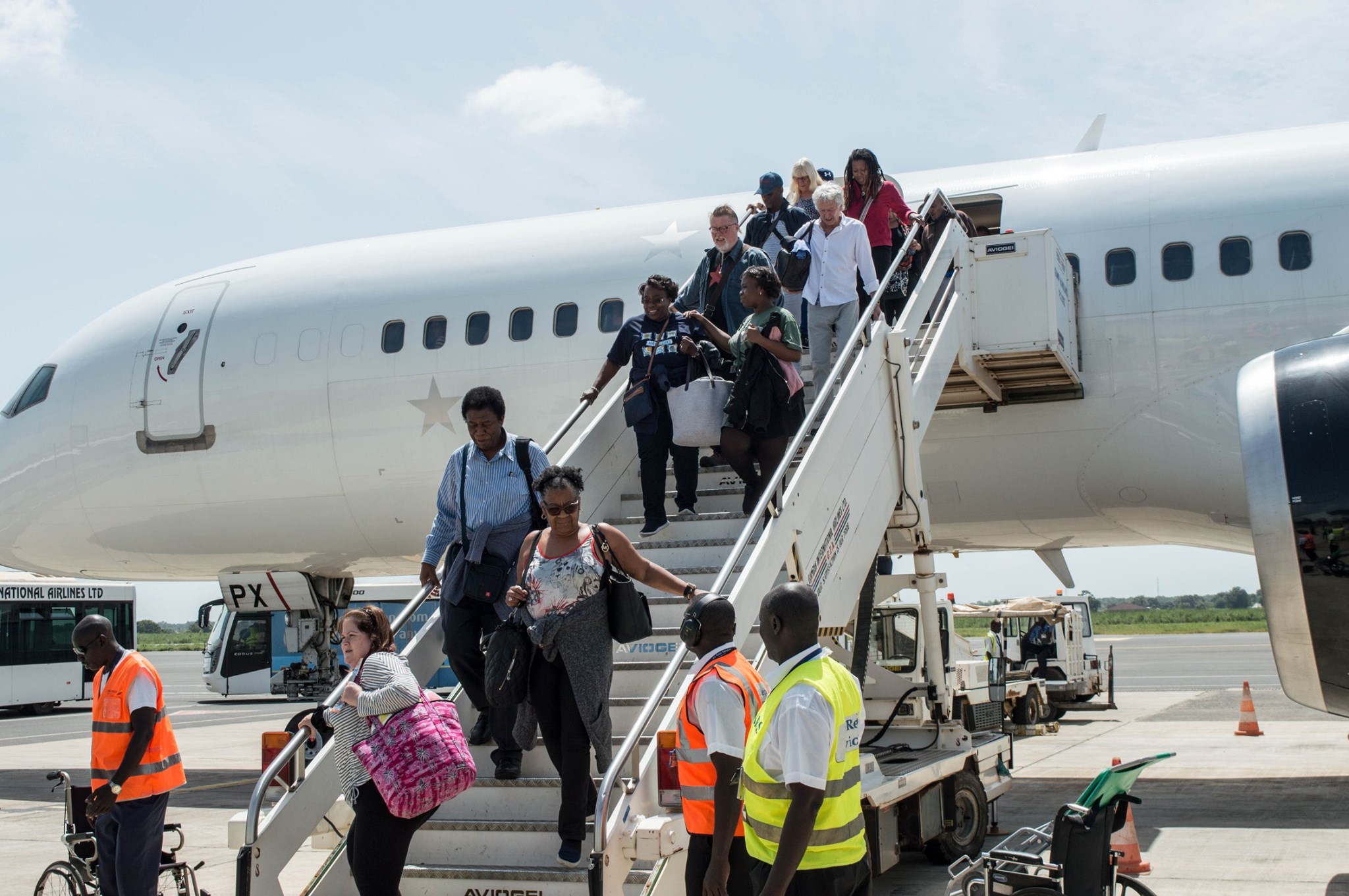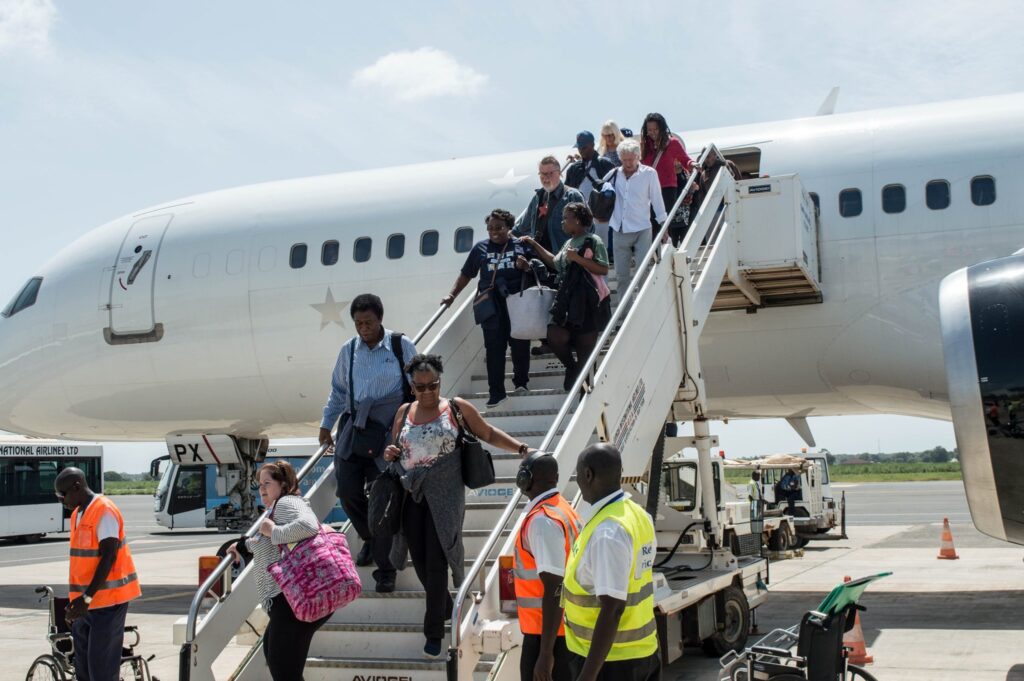 Officials of The Gambia Tourism Board (GTBoard) have received the first tourists flight at the Banjul International Airport marking the beginning of the 2019/20 tourists season. The maiden flight that brought one hundred and forty one (141) tourists from Holland was ferried into the shores of the country by Correndon Tour Operators.
Speaking to the team of waiting journalists at the foot of the maiden flight, Abdoulie Hydara, Director General of Gambia Tourism Board described the arrival of one hundred and forty one (141) tourists into The Gambia as a very good start for the tourists' season, adding the country is expecting to receive fifty one (51) flights per week as the 2019/20 tourists' season progresses.
"I can confirm that Correndon will be doing four flights per weeks plus other weekly flights by other operators. I can also authoritatively confirm that we (GTBoard) will be receiving Fifty one (51) flights per week as far as the 2019/20 tourists season is concern," said DG Hydara.
He disclosed that last year with the involvement of Thomas Cook Group the country receives fifty seven (57) weekly flights from Europe and Scandinavia, adding that efforts are on course to speedily fill the gap left by Thomas Cook through the engagement of other tour operators.
"We (GTBoard) are very optimistic at this point in time because we are hopeful we will soon confirm additional three flights that will obviously reduce the gap left by Thomas Cook Group. As at now we are not much concern at the number of tourists' flights but the frequency of flights landing in the country," DG Hydara disclosed.
According to him, it is not only the chartered flights that bring in tourists into the country but equally scheduled flights, adding that with the presence of the SN Brussels, Arik, Royal Air Moroc, and Turkish Airline among others tourism is bound to stay attractive and booming.
The GTBoard Director General also confirmed that Gambia Experience a leading Tour Operating Company in the Country has increase their number of flights to seven weekly flights as well as SN Brussels that also promised to increase their flight numbers to five, adding that Gambia may not lose as much tourists as anticipated by the populace due largely to these interventions.
Lilian Sallah, Director at Africa Adventure Tours responsible for Correndon Affairs in The Gambia discloses that Correndon will be bring three flights per week as of this month and by November through end of the season this figures will be increase to four flights per week, adding that Correndon will continue to work with Gambia tourism authorities in a bid to expand its shares of the Gambian market.
Madam sallah observes that Gambia tourism authorities must find the right balance between the Chartered flights and the Scheduled flights in a bid to minimizing future damages, adding that with the right balance even if tour operators failed to bring in the tourists Scheduled flights can still be available at their disposal.
Sryianar is among the first batch of tourists who arrives in the country to spend a one week holidays with her family, she told Chronicle that this is her first time in the country and is expecting to make series of visits to attraction sites available in the country.
"Am very happy to come here for holidays, I hope to enjoy the nice weather and my little ones are eager to see monkeys and birds available in the country. My friends told me this is a nice country for holidaying and we hope to have a very memorable stay so that we can continue to come here many more times," Sryianar told Pan African Visions.