Gambia Set To Defend WAFU U-20 Title In Guinea
By Bakary Ceesay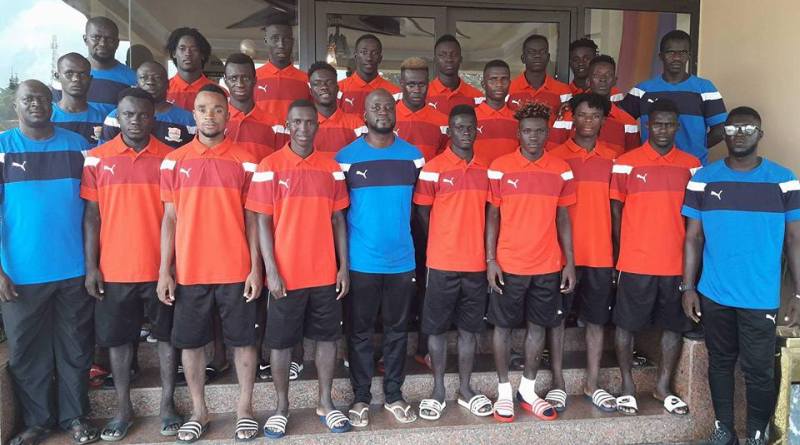 The Gambia National U-20 Scorpions are set to part take in the upcoming West Africa Football Union (WAFU) 2nd edition of Youth tournament scheduled from 14th to 29th November 2019 in Guinea.
Sixteen (16) countries will take part in this year's edition. Defending Champions Gambia are in preparatory mood ahead of the tournament commencement. Head Coach Mattar Mboge, is poised to defend his title after his charges scooped more than four silverware at the tournament's first edition in Liberia 2018.
The draw for the tournament will be held in the coming days and speaking to the federation in house medium, Coach Mattar Mboge expressed commitment and readiness to defend the title as winners of the first edition. "We have a proud record at youth level and this campaign is going to be Operation Defend The Trophy" he said.
Commenting on the team selection and training program, Mattar confirmed that the crop of players that won the trophy in 2018 are still qualified but stressed that it might not necessarily be "copy and paste". He said the selection will also have a bit of home based players to be given the opportunity as well. "Invitations are already been sent. We are proud that more than half of the players that won the last trophy are now playing their professional football outside the country. It is now a big challenge because we have a big list and this will include home base players and the U-17 category too because we have to give a fair chance to everyone".
Mattar who served as Assistant Coach and Team Administrator to Scorpions Coach Tom Saintfiet in the World Cup 2022 and Afcon 2021 preliminaries said he is aware of the task ahead of him especially been champions as opposed to underdogs in the tournament. " We will be looking for more hungry young players who will be thirsty to defend the glory at their disposal without complacency", he noted.
He disclosed that a provisional list will commence training session on Friday 25th and Saturday 26th October at the Independence stadium while Monday be set aside for the 25 Man team to be unveiled.
He commended the football leadership for the continuous support and assistance while assuring the stakeholders of his desire and optimism to maintain the glory of youth football in the country. "We are all in it together. The Federation has always been there and now it is for us as coaches to deliver but we will stay focus and hope to retain the trophy".
It could be recalled that Mboge led the team to Liberia in the first edition where Gambia drew Guinea (1-1) and Senegal (0-0) before victory to Mali (1-0) where they advanced to the Semi Finals on post penalty win against Ivory Coast after a (1-1) draw. The Young Scorpions advanced to the Final against hosts Liberia 2-1 at full time to be crowned Champions of WAFU U-20 tournament.