Gambia: Scorpion Striker 'I Am Always Proud To Represent My Country'
By Bakary Ceesay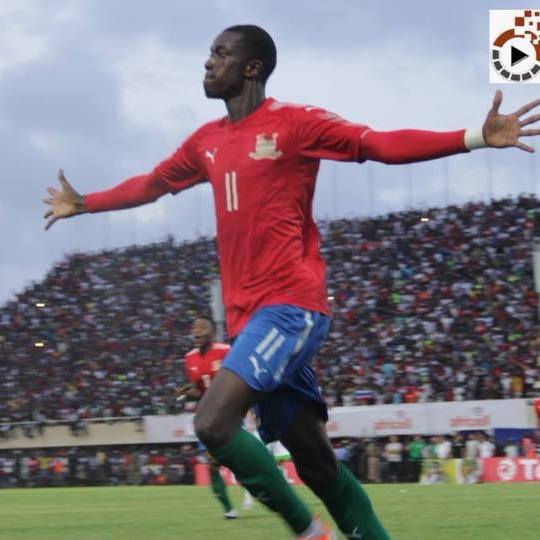 Less than five days to Gambia's opener at the Afcon 2021 preliminary Qualifiers to Djibouti slated for Wednesday 9th October at Stade Gouled in Djibouti City, Scorpions striker Assan Ceesay has again undoubtedly made the cut to Coach Tom Saintfiet's final list of 20 players for the double header.
The Swiss based FC Zurich striker has to talk about his preparation ahead of the qualifiers away to Djibouti this week.
 Speaking to Pan African Visions, the former FC Lugano forward said he is ever prepared to represent his country. " I am always proud to represent my country and it is always a pleasure and honor".
He said having the chance to be called up for national duty means a lot to do more for your country. "There are many players who do not have the chance and for me having the chance means something for me and that i should do a lot for my country".
Asked about the importance of the game, the former Gamtel FC and Cassa Sport forward said, the importance of the game cannot be over emphasized. He said all the players are very concerned and eager to qualify the country.
"We have nothing to lose. We have to make our country proud and qualify the team. We are all fighting to do our best because it is also good for our career", Ceesay highlighted.
He said the strikers in the team will make the difference.
"We are doing it in our clubs so we can do it for our country and we will play as a team but also respect our opponents".
The Banjul born FC Zurich stellar performer will return to his home country with hopes of making another glorious performance at Djibouti next week. He scored Gambia's only goal away to Angola when the Scorpions lost to the Palancas Negras 2-1 in the return leg of the World Cup 2022 preliminaries.
Assan is counted amongst the most effective and heart given Scorpions in the squad. " I feel emotional whenever I wear the Gambian jersey to play for my country and ready to fight for my country and that is why I always give my best".