Gambia government discloses D50 million in reparations for Jammeh's victims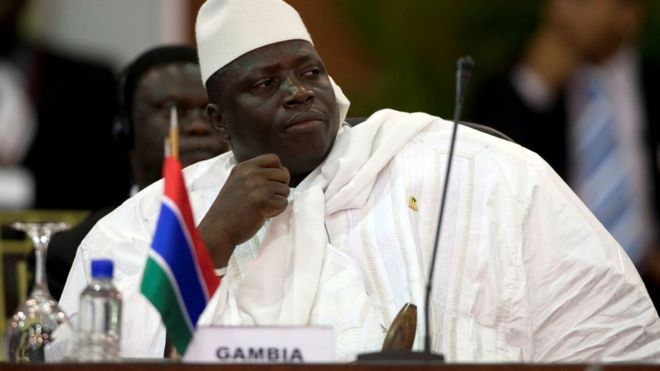 By Adama Makasuba
The Gambia government has disclosed fifty million dalasi (D50) reparations for the victims whose rights were grossly violated during the 22-year rule of former president Yahya Jammeh and that the money is from sales of Jammeh's assets.
This revelation came two months after the launched of victims' trust fund by the government and almost a year into the public hearings the Truth, Reconciliations and Reparations Commission into the past human rights violations and abuses occurred in the 22-year rule of former exile president Yahya Jammeh.
Speaking during a press conference on Monday in Banjul, Abubacarr Tambadou Minister of Justice and Attorney General told journalists that: "it is with great pleasure that I announce the decision of the government of the Gambia to contribute to the TRRC victims' trust fund and initial amount of fifty million dalasis with immediate effects."
He added: "this fifty million dalasi is being out of proceeds of sales of former president Jammeh's assets which are currently being sold in accordance with the recommendations of Janneh Commission."
He said the government is fulfilling its promise to grant reparations for the victims of human rights violations and abuses within the mandate of the Truth, Reconciliation and Reparations Commission.
Mr Tambadou said the government deemed it just that 'reparations for Jammeh's victims should be granted directly come from his wealth and assets' which he said come from Jammeh's assets, and called for more donations to the Truth Reconciliation and Reparations Commission's victims' trust fund.
Dr Lamin Sise, chairman of the Truth, Reconciliation and Reparations Commission described the amount of money as splendid contributions by the government to the reparations fund established by the TRRC, describing that it as a "a very good gesture on part of the old Gambians to assist in healings, the reconciliations and hopefully bringing justice."
He said: "the victims deserve this kind of attentions they are once, who really suffered enormously in the 22-years of dictatorship and the tyranny," adding that every Gambian was a victim of the 22-years of Jammeh's rule.
Sheriff Kijera, chairman of the victims centre commended the government to fulfilling its promise to repatriating the victims of human rights violations and called on private sectors to extend helping hand to the victims.