Gambia Earns Vital Away Draw At Afcon Preliminary Opener
By Bakary Ceesay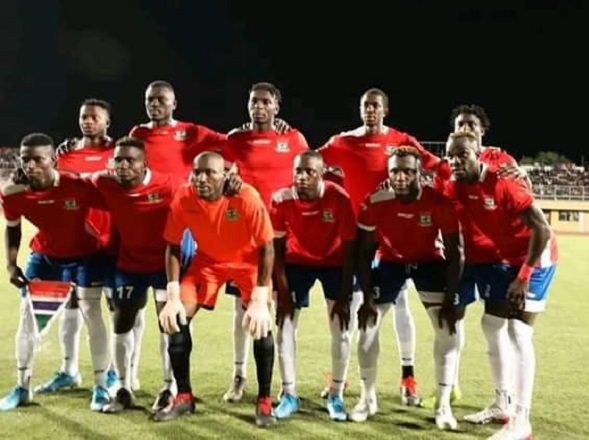 Gambia Scorpions have heralded their intent to becoming part of the Afcon 2021 Qualifiers proper when they held Djibouti to a one all draw away in Djibouti City on Wednesday 9th October in the first and opening leg of the Continental preliminary Qualifiers.
Despite Djibouti gaining much of the possession and having secured home advantage, the Scorpions held to their nerves and pushed to break a Djibouti jinx to equal the scoring one all when they resumed from their locker rooms.
But it was the hosts that took the lead through an own goal when Gambian defenders wanted to divulge a threat that was ensuing towards Goal keeper Modou Jobe.
Just when many think it was a game for the hosts, Coach Tom Saintfiet took to his heels and commanded the Scorpions' authority through captain Pa Modou Jagne for his charges to stick and advance to their game approach.
This eventually paid off for the visitors when an ensuing cross came from the left side of the area for defender Bubacarr Sanneh to poke into the roof of the net to the delight of the home fans following the match via Social media.
The game ended one all and it is envisaged that the Gambia will do the final business at home on Sunday 13th October when the two sides return for the final leg.