FIFA Fines Gambia for 'Misconduct of Fans'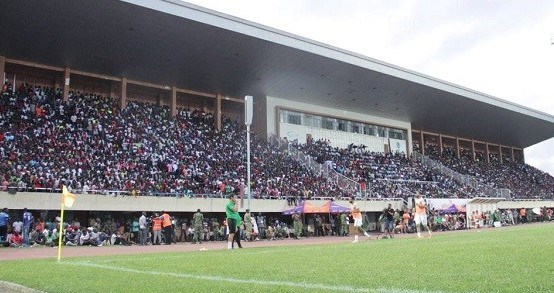 By Bakary Ceesay
The Gambia Football Federation (GFF) regrets to inform the general public that it has received communication from FIFA that the Gambia is been fined CHF10,000 for the misconduct of its fans at the first leg of World Cup Qualifier preliminary match at home to Angola on Saturday 6th September 2019.
According to FIFA, the fine is necessitated by the unruly behavior of Gambian fans at the end of the game and thus warranted the world football governing body to levy such a penalty for the infringement of the provisions of FIFA code of conduct for match security and order.
In light of this development, the GFF regrets that such a behavior still persists amongst fans and therefore remains a worrying situation for our football.
The general public is reminded that this is the latest fine amongst many that has been levied on the Gambia all largely due to fans' misconduct at match days at the Stadium. The situation cannot be left unattended and as such all are urged to stay away from hooliganism and use of unsporting behaviors as it is contrary to the norms of football.
While we crave your indulgence to be patient with us in our drive to the development of the beautiful game, we equally indulged on you to desist from any form of trouble that might be a jeopardy to Gambian football and our quest to heighten football in the Gambia