Commission president reiterates; Cameroon's peace in vital to CEMAC sub-regional development
By Amos Fofung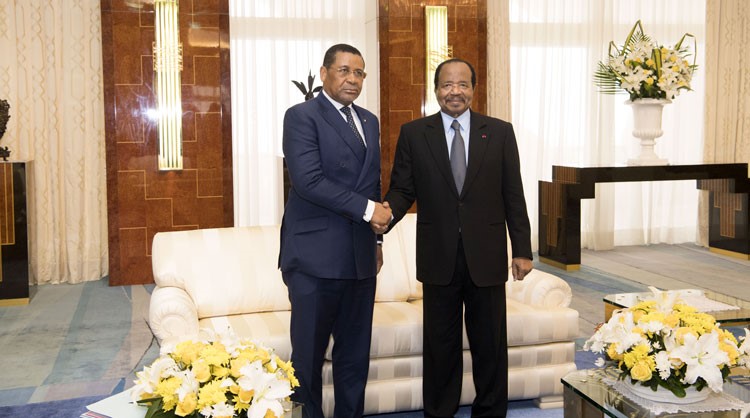 Chairperson of the Economic and Monetary Community of Central Africa, CEMAC, Professor Daniel Ona Ondo, has reiterated that the return of peace to Cameroon is the only guarantee for any meaningful economic development within the sub region.
Speaking September 26 at Cameroon's executive mansion during a tête-à-tête with President Paul Biya who doubles as current chairman of the CEMAC conference of heads of state, Ona Ondo expressed hope that the national dialogue will solve the sociopolitical crisis in the North West and South West regions.
Noting that Cameroon contributes some 40 percent of the sub region's Gross Domestic Product, GDP, Ondo said the economic situation of the sub region has a positive outlook.
This, he explained, were the outcome of the 2016 resolutions of the CEMAC heads of state under the leadership of President Paul Biya.
These measures, the CEMAC official noted, have resulted in economic recovery and good inflation rates across the sub region. To enhance the economic recovery of the sub region, President Biya issued new directives to Prof Ondo to make CEMAC an enviable sub regional body with an interest on the population. The president also promised his support to the CEMAC Commission enable it fulfill its assigned missions.