Cameroon:Finance guarantees Survival of Businesses – SBEC Manager tells Entrepreneurs
By Boris Esono Nwenfor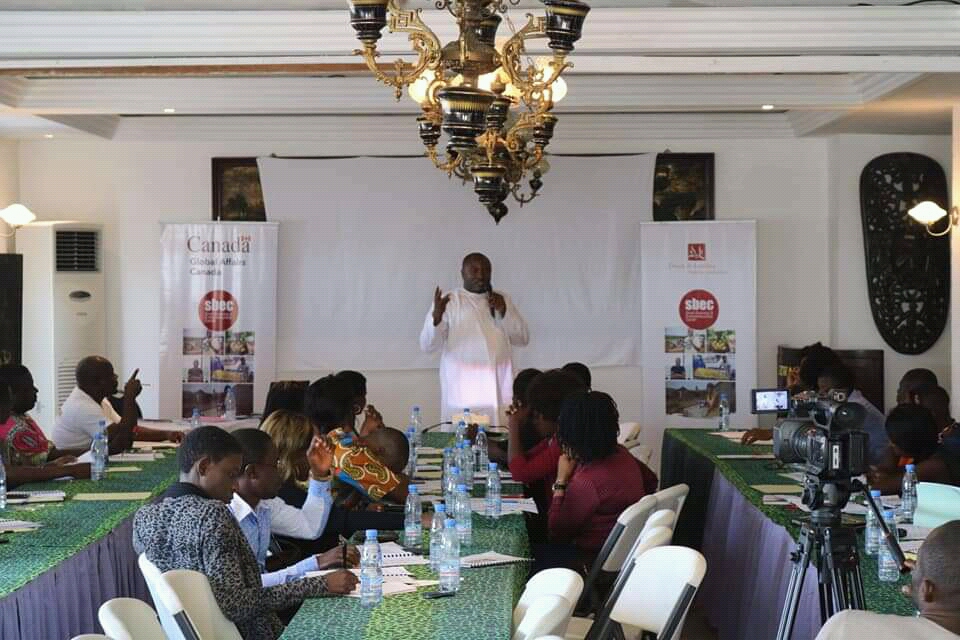 Access to finance is a key factor to the growth of SMEs but notwithstanding, because of the difficulties faced by financial institutions in obtaining information on the borrowers-solvency, lack of reliable financial statement of SMEs, absence of guarantee or inadequate collateral and lack of detailed business plan, they (financial institutions) become reluctant to award loans to these SMEs.
Speaking during the Small Business Training in Douala on October 24, 2019, organized by the Small Business and Entrepreneurship Centre (SBEC) under the Denis and Lenora Foretia Foundation, the SBEC Manager Usmanu Baba said without finance, a business cannot grow and many of the business in Cameroon fail because there are no finances.
He added that in Cameroon, many businesses die within a short period of time while equally encouraging the entrepreneurs not to rely on a single source of finance for their businesses. "It is important for business people to spread their tentacles to other sources of finances for their businesses", He stated.
According to statistics from the Ministry of Small and Medium Size Enterprises, Social Economy and Handicrafts, there are more than 400,000 companies in the informal sector and out of these, 99 per cent are SMEs. In an economy, firms can obtain funds from the stock exchange or indirectly from financial intermediaries like banks, microfinance institutions and other non-financial institutions. A 2009 IMF study indicated that heavy taxes and 15 per cent interest ceiling on loans to SMEs also discourage these institutions from financing the sector.
Some barriers faced by SMEs in raising finances for their businesses as stated by Usmanu Baba included small loans size of relatives and families, most of the SMEs lack of have insufficient collateral; no business plan, poor financial management, inadequate bookkeeping and insufficient knowledge of the market.
The participants were called upon to be honest in the way they run their businesses so that they can easily get access to loans. To the SBEC Manager Entrepreneurs and prospective Entrepreneurs should present themselves with honesty. "Avoid telling lies as the 5Cs (capital, credit history, collateral security, capacity to repay and condition) of credit will prove you wrong."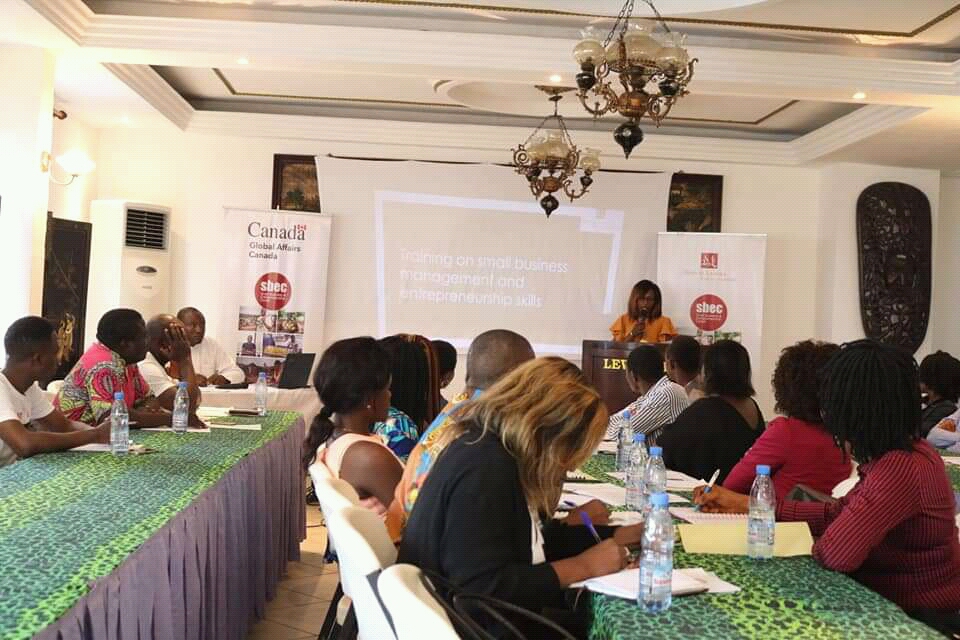 Zeroing on the issue of condition, Mr Baba said entrepreneurs will find difficulty accessing funds for their businesses if the condition is not favourable or right. He said creditors will want to see proof that the money will be used for the said purpose and not diverted elsewhere. "When a situation is not favourable, banks will hardly provide finances. A businessman cannot go for a loan now and say he wants to open a business in Lebialem, South West Region of Cameroon, the condition in the region does not favour the opening of a business in that area. So the condition has to be just perfect for creditors to provide finances to entrepreneurs."
Awunjia Christopher, Managing Partner ACN & Co edified participants on the various tax systems in Cameroon. He said, "Taxes should not be the reason why entrepreneurs fail. Tax is an end product, it is on entrepreneur's profit and not capital." Cameroon has one of the best tax systems. Cameroon's tax system is declarative system – it is the entrepreneur who declares what he has earned for the month, calculates and pays. But the issue is that people do not even know how to calculate of some cheat the system," He said.
He added that it is very important for SMEs to know the various taxes but these SMEs do not bother to know which may lead them being exploited. "Entrepreneurs must know the various tax systems in Cameroon especially those that concern them. You should read and understand them. However, in Cameroon, people do not read and want to make money."
Javnyuy Joybert, a Social Entrepreneur, Enterprise Development and Corporate trainer/consultant, Founder/CEO COSDEF group, speaking on Business Management urged participants to clearly establish their channels. To him, many businesses do not clearly state that and fail.
He added that many businesses just want to get customers and do not know how to keep customers. He said in order for businesses to get and keep customers, they should learn some techniques like providing good customers services, provision of free gifts and others.
The Small Business Training under the theme, "Small Business Management and Entrepreneurship Skills" is the fifth of a series of six events that have been programmed. This training falls within the framework of the prime purpose of the Small Business and Entrepreneur Centre (SBEC) – to spur economic growth in Cameroon through the provision of tools to establish, expand and sustain private sector business in partnership with Global Affairs Canada.