Cameroon: USA offers help in resolving Anglophone Crisis- insists it's a neutral partner in Major National Dialogue
By Boris Esono Nwenfor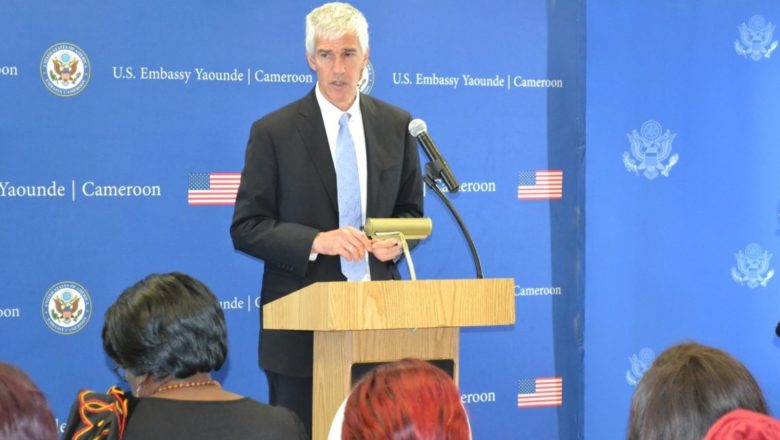 According to media reports the United States Embassy in Yaounde has indicated that it is a neutral partner in the ongoing Major National Dialogue taking place at the Yaounde Conference Centre, aimed at seeking solutions to the crisis in the North West and South west Regions.
The information is contained in a press release issued by the United States Embassy in Yaounde, with the aim to clarifying US role in Cameroons Major National Dialogue.
The US Embassy also disproved recent press reports that incorrectly characterized the role of the United States in relation to the National Dialogue currently underway. "The United States is a neutral observer in the process…"
The Embassy further reiterates their wish to offer help in case her intervention is needed by any side. We have offered to play a role in identifying an eventual solution; we will need to be asked by both sides before taking on this role.
Indicating her desire is for peace to return to Cameroon, the US Embassy has urged all those involved in the Anglophone crisis to enter a dialogue without preconditions.
During the unprecedented state of the Nations address, President Paul Biya convened a Major National Dialogue without exclusion to seek for lasting peace to the sociopolitical crisis rocking Cameroons North West and South West regions. Discussion at this National event kicked off September 30 and is presided over by Cameroons Prime Minister Joseph Dion Ngute.
To the Sultan of the Bamouns, Sultan Ibrahim Mbombo Njoya, the solution to the crisis in Cameroon is the revision of the constitution to reduce the Presidential term limit. He said, I further think and repeat that the problem in Cameroon is that alternation and the only medicine that could heal evil is: the revision of the constitution, a presidential term limit of 2×5years non-renewable, two round presidential elections amongst other things.
To him, if his proposition is taken into account and examined, there is a possibility for the Head of State to grant clemency to all those detained in the course of the Anglophone crisis and why not, those arrested during post- electoral protests.