Cameroon: Opposition party wants Canada's Quebec autonomous-styled system implemented in English-speaking regions
By Amos Fofung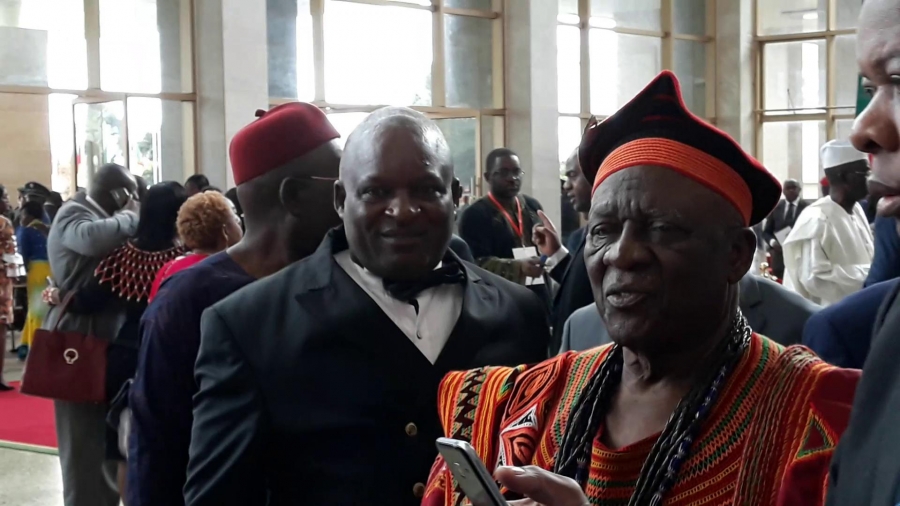 Cameroon's long-time main opposition party, the Social Democratic Front, SDF, is pushing for the implementation of an autonomous system of government in the English-speaking North West and South West regions such as what partakes in Canada's French-speaking Quebec region.
This is contained in a press statement release after the solemn closing of deliberations at the major national dialogue called by president Paul Biya to find common grounds and end the 3-year-long civil unrest in the English-speaking regions.
Focusing on one of the recommendations forwarded to the president which demands "special status" to the English-speaking regions, the opposition party urged that the special status needs transcend into complete autonomy.
"The implementation of this grant of a special status to the North West and South-West regions is that these regions shall have to enjoy autonomy characterized by constitutionally entrenched executive, legislative and judicial powers with an administrative set up that reflects the aspirations of the people of these two regions," a section of the press statement reads.
Penned on behalf of the party by its chairman, John Fru Ndi, the statement though applauding the holding of the long awaited dialogue which many, including them, prescribe as a first-major step to resolving the crisis, the party believes that borrowing the ideas of Canada will go a long way to heal the wounds that now divides the country into those campaigning for decentralization, federation and complete secession.
"The Quebec model appeals more to Cameroon by virtue of a similar heritage," the party pointed out. Insisting that the autonomous status will in no way come between the central governments desire of a "one and indivisible Cameroon" the SDF noted that "in 2016, the House of Commons of Canada adopted a motion recognizing Quebec as a nation within a united Canada and that is one and Indivisible."