Cameroon gains one spot in Latest FIFA Rankings
By Boris Esono Nwenfor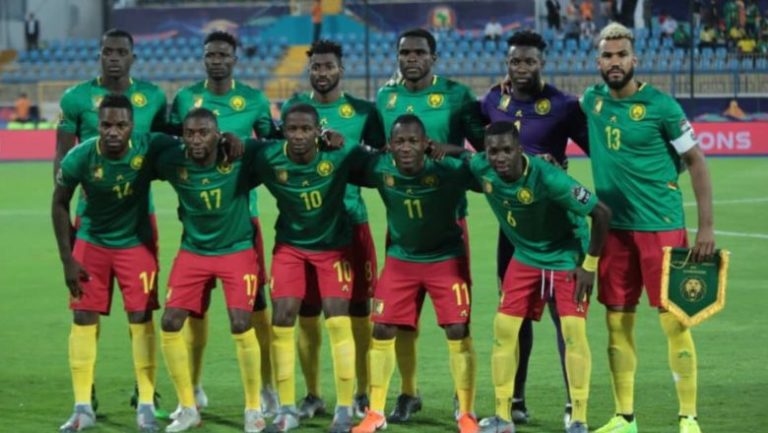 The Cameroon National Football Team better known as the Indomitable Lions have gained one spot in the latest ranking released by World football governing body, FIFA.
According to the October classification, the indomitable lion moved up one spot from 53rd in the world during the September rankings to the 52nd position (1409 pints, 11 matches played according to FIFA) in the World. Cameroon has however failed to gain more spot in the African ranking as they remain stagnant. During the September ranking, Cameroon was placed 8th in Africa, a position they still hold in this latest ranking.
Despite having played just a single game in two months, Cameroon has been ranked ahead of the DRC and the Elephants of Cote d'Ivoire amongst others. This might be a good omen for the news head-coach Antonio "Toni" Conceicao who separated on zero all tie with Tunisia in his first game in charge on October 12.
The narrow leap from 9th to 8th comes to cheer the fans of the indomitable Lions after they witnessed a continuous deep in Cameroon's ranking from the porous AFCON tourney in Egypt, earlier this year, reports Kick442.com.
Algeria who won the 2019 edition of the Africa cup of Nations in Egypt in July has however failed to break the barrier of becoming the best team in Africa. The side is placed on the 3rd position, only behind the Super Eagles of Nigeria and the Carthage Eagles of Tunisia. Morocco is placed fourth, Egypt 6th, Ghana 7th, Cameroon 8th, DR Congo 9th and Ivory Coast rounding off the top 10 teams. Senegal who finished runner-up in the AFCON is only placed on the 20th spot.
In the world, France has failed to topple Belgium of the top spot as the team stays second while Belgium still leads the rankings. Brazil is third, England fourth and Uruguay rounds off the top five teams.