At SBEC Training: Business owners, Agribusiness persons enlighten on Basic entrepreneurship skills in Cmeroon
By Boris Esono Nwenfor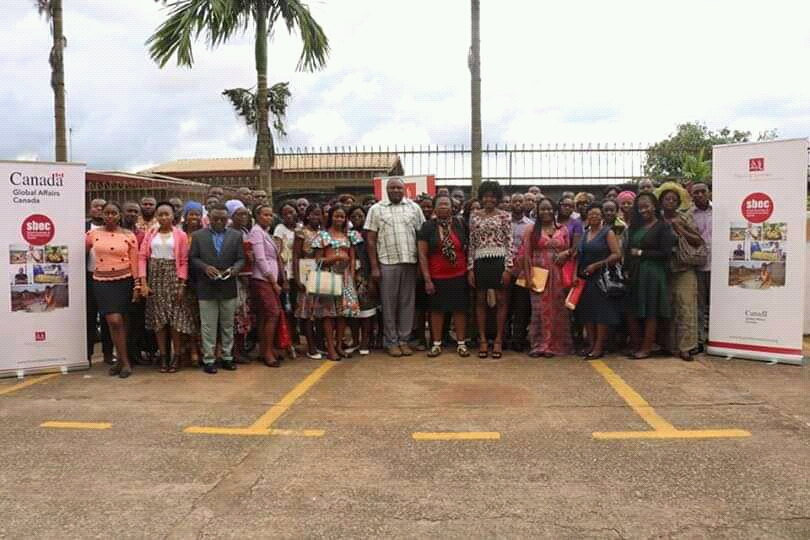 The third edition of the training on Small Business Management and Entrepreneurial skills has been organized with participants educated on Business management, Tax requirement, registration, declaration procedures and access to finance. The training exercise took place October 3, 2019, in Yaounde.
The SBEC training is the third in a series of six events organized by the Small Business and Entrepreneurship Centre of the Denis and Lenora Foretia Foundation in partnership with Global Affairs Canada. The training aims at equipping small business owners with basic managerial and financial management tools.
During her welcome remarks, the Director of Programs Agathe Djomeghu enjoined participant during trainings to become more dynamic business owners.
Dr. Ahanda Sosthene, Lecturer of Business administration, and project management at the University of Yaounde One speaking on the theme, "Business Management" drilled participants on the importance of knowing what they are selling, why they are selling, and the size of the market, who is best in that sector, how they can add more value, and what their obstacles are.
Usmanu Baba, SBEC Director indicated that access to finance sustains any good business idea. Participants were taught various sources of finance that they can explore for their businesses which included internal, external, formal, and informal sources. They were equally were enlightened on the different mechanisms put in place by the banks to assist small business owners.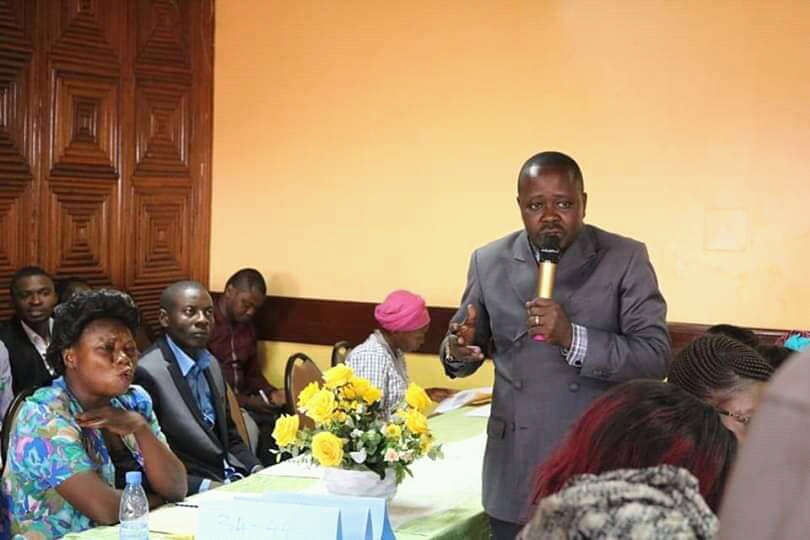 According to information, access to finance is a key factor to the growth of SMEs but that notwithstanding, because of the difficulties faced by financial institutions in obtaining information on the borrower-solvency, lack of reliable financial statement of SMEs, absence of guarantee or inadequate collateral and lack of business plan, they (banks) become reluctant to award loans to these SMEs.
On his part, Ngeh Edison Tamfu, Founder of REO Cameroon, and a Small Business Consultant speaking on the module "practical approach to the small business tax systems in Cameroon edified various participants on the importance of operating their business in the formal sector and the skills they need to understand and comply with the tax modalities in Cameroon. As per the 2009 IMF study report, heavy taxes and 15 percent interest ceiling on loans on SMEs also discourage these institutions from financing the sector.
SMEs in Cameroon face serious challenges (inadequate capital, lack of managerial skills, lack of knowledge on the tax system)-which affects their growth and sustainability. Thus, this training falls within the framework of the prime purpose of the Small Business and Entrepreneur Centre (SBEC) — to spur economic growth in Cameroon through the provision of tools to establish, expand and sustain private sector business.
Small and Medium Size Enterprises (SMEs) contribute around 36% of Cameroon's GDP, make up over 90% of businesses in Cameroon, and employ above 60% of the population. Yet, glaring realities indicate that enormous potentials inherent in this sector are unfortunately not fully harnessed — especially given that above 70% of SMEs still operate informally.