At lease five students and a parent abducted in Cameroon's troubled Anglophone regions in one week
By Amos Fofung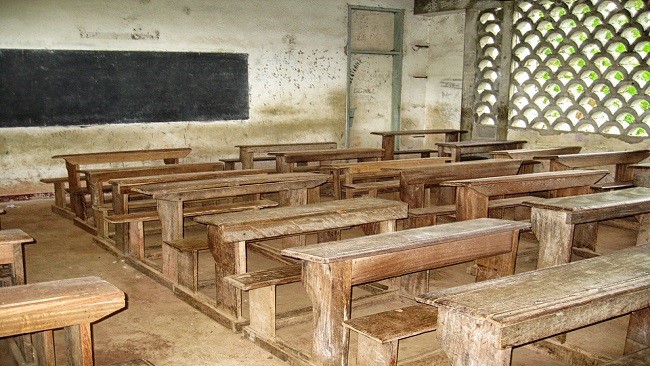 In two separate instances, five students and a parent were last week abducted by alleged separatist fighters from the armed groups fighting for the secession of Cameroon's English-speaking regions (Anglophone regions).
On Wednesday, two female students and their father were abducted in the South West region, according to local authorities.
Separatists confirmed the abduction on social media, saying they have been "arrested for disrespecting school boycott" imposed by the separatists.
Government officials said, security forces are conducting a search and rescue mission of the captives.
Two days on with no information as to the whereabout of the trio, three students on their way to school on Friday October 11 at Below Foncha, a neighbourhood in Bamenda, North West region, were also kidnapped and whisked to an unknown location.
According to eyewitness account, the three students were taken while walking in groups with other school mates by gunmen. One of the students who escaped been napped recounted to local media that they were questioned on why they are going to school.
Insecurity has left more than 4,400 schools forcibly closed in the two English-speaking regions of Northwest and Southwest, affecting more than 600,000 children, according to a UNICEF report released in August.
This is not the first-time students are abducted on their way to school in Bamenda or the English-speaking region as a whole. A phenomenon attributed to separatist fighters and loyalists.
For three years now, separatist fighters have imposed total school boycott in the two English-speaking regions of Cameroon, North West and South West, using it as a bargaining chip for political gains.
They have sometimes implored extreme actions such as kidnappings and torture of students to force the school boycott agenda down the throat of those who disobey them.