Gambia:APRC Lashes out Justice Minister over the diplomatic passport scandal
By Adama Makasuba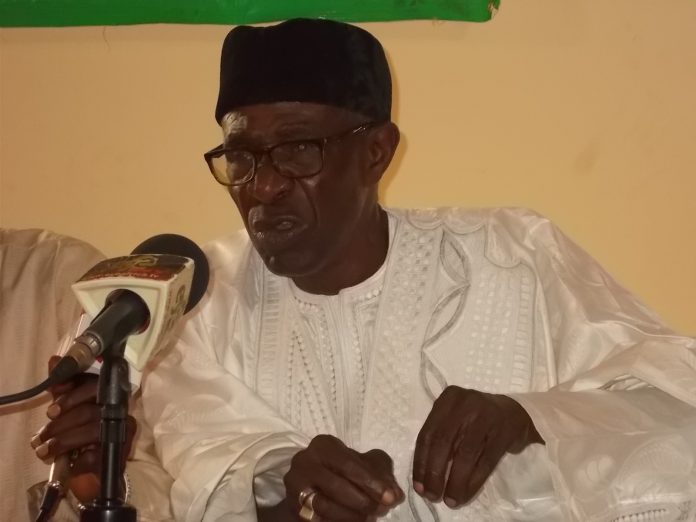 The opposition APRC party has lashed out the Minister of Justice and Attorney General over his involvement in the diplomatic passport scandal, describing his behavior as "indecent and immoral."
Speaking at a press conference to journalists in Talinding, the party's interim leader Fabakary Tombong Jatta lambasted the Justice minister Abubacarr Tambedou for giving diplomatic passports to his family members as "not decent and morally incorrect."
"Even if there are regulations that give them privilege, Ba who shows himself to be a champion of decency and morality shouldn't have done that. Even if Ba have that privilege it is not decent, morally incorrect, and he had to return the passport," Tombong Jatta said.
He added that: "these are the same click of people who are going to destroy the Barrow's government and put it into a standstill" as he said that "the same Ba Tambedou who in addressing the soldiers of this country thanked them for making the most attempt on the Yahya Jammeh's government."
He urged the Attorney General Ba Tambedou that "no matter how much hatred you have against APRC remember you are part of a government system" adding he is a responsible person whom he said shouldn't have said such remark publicly.
He said APRC belief in rule of law and democracy and that his APRC will punished anyone who attempted to overthrow the government of President Barrow if they (APRC) happened to resume to leadership of the country.
Abubacarr Tambedou, the justice of minister and attorney general name came up in the diplomatic passport scandal in which several government officials were found wanting on the on saga. The police launched an investigation into the scandal, arrested and released many government officials on bail while others were called for questioning.
Although, Ba who was also accused of giving his mother and sisters the diplomatic passports, promised to return the documents to the state. Meanwhile, no result is yet to be released by the State Police on their investigation into the saga.