Africa-Russia relationship is bound for an upturn – Russia-Africa Economic Forum
By Uzman Unis Bah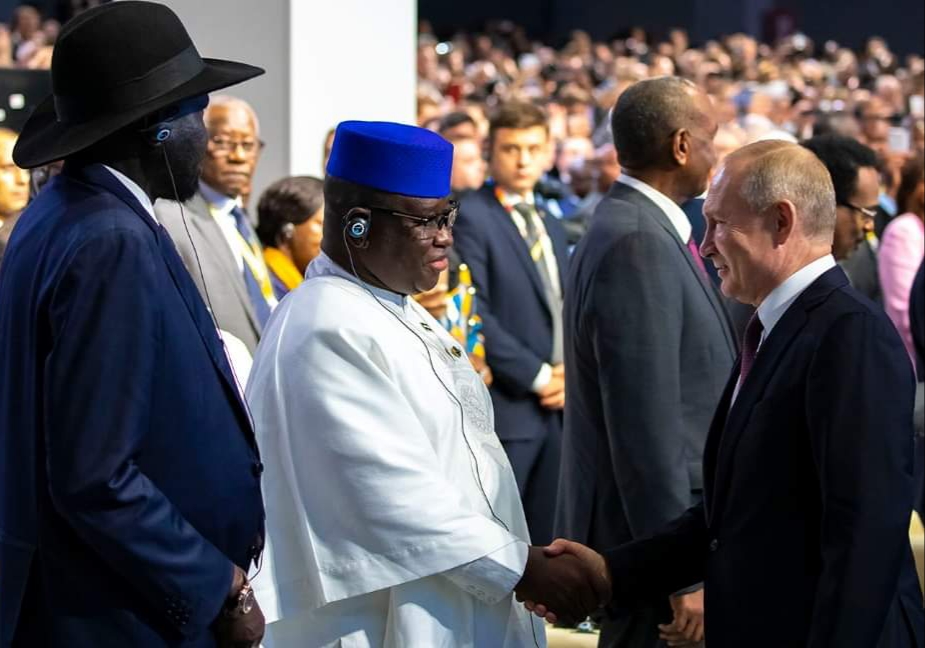 Sochi, Russian Federation, Vladimir Putin has hosted the Russia-Africa Economic Forum; the summit is an important and much-anticipated milestone in laying foundations for the promotion and enhancement of economic relations amongst the African member states and the Russian Federation.
In his welcome address, host President Vladimir Putin said economic issues were vital and a tangible priority of Russia's relations with the African countries. He said that emerging close trade ties would serve mutual interests, contribute to the sustainable growth of all countries, help to improve quality of life and solve numerous social problems.
"Joint projects are underway in extractive industries, agriculture, healthcare and education," Putin said in his opening remarks.
"We currently export to Africa $25 billion ($22.5 billion) worth of food — which is more than we export in arms, at $15 billion. In the next four to five years I think we should be able to double this trade, at least," Putin said.
The two-day forum, annals the history of the promotion and improvement of trade and economic relations among the economies across the African continent; enabling the diversification and deepening of economic collaboration between Russia and Africa.
He noted that lot of efforts went into the preparations of the Forum saying that multiple events on specific fields of Russian-African cooperation had been held over the past year. He also reiterated that African countries were becoming increasingly attractive for Russian businesses largely because Africa was becoming a global economic growth center.
"Integration processes unfolding in Africa provide additional opportunities for cooperation. We welcome the creation of the African Continental Free Trade Area as part of the African Union and are willing to work with this new entity. We support establishing close working contacts between the EU Commission and the Eurasian Economic Commission. As an active participant in the EAEU, Russia will do its best to facilitate the convergence of trade regimes in the African Free Trade Area and the EAEU common market,'' Putin assured.
The Chairman of the African Union and co-chair of this Forum, His Excellency President Abdel Fattah el-Sisi, registered appreciation for the attention given by the Russian Federation to reinforce the cooperation between Russia and Africa.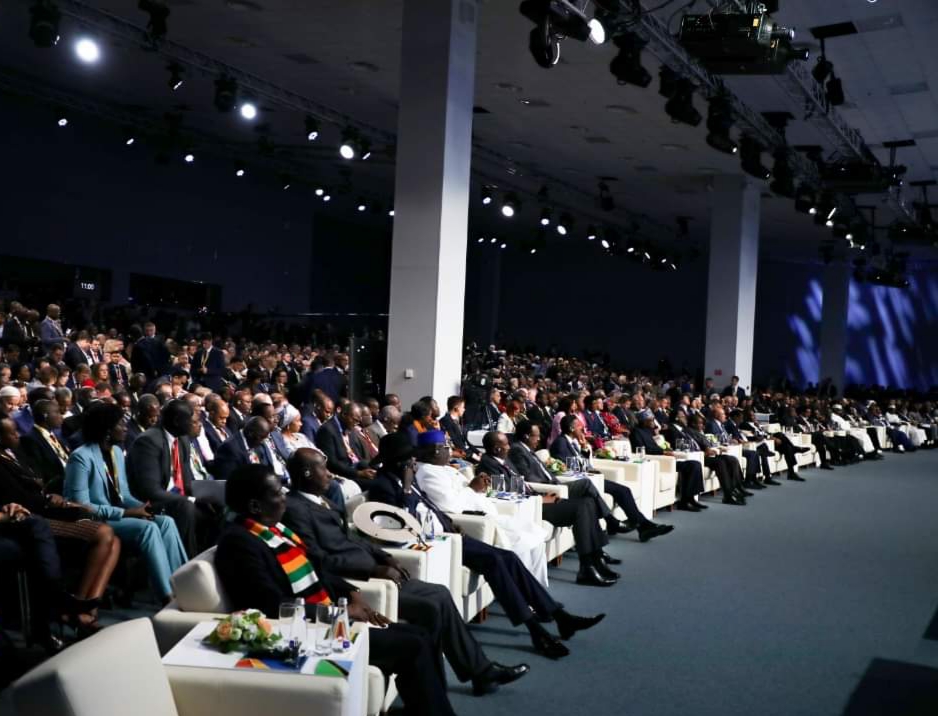 The summit is the first-ever Russian Africa summit held by the Kremlin; which seeks to rebuild deserted relationships; forging a platform to develop a relationship for mutual investments and cooperation between Africa and Russia.