Academics Urge US Government To Channel More Resources Towards Education And Scientific Research In Africa
By Amos Fofung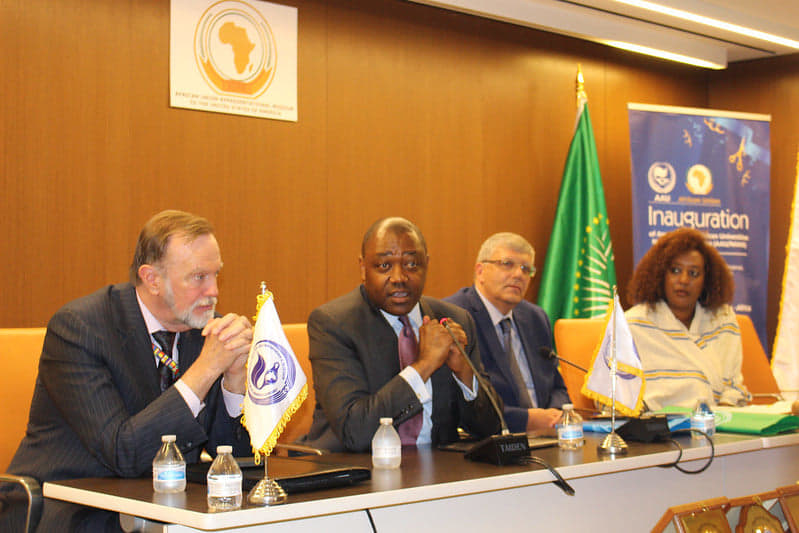 Professor Nkem Khumbah, Chairman of Africa Development Futures Group, ADFG, has urged the United States government to channel its foreign investment, resources and policies meant to develop Africa into fostering and professionalizing higher education in the continent.
The educationist cum lecturer at the University of Michigan outlined that Africa faces many challenges which can duly be addressed if more attention and resources are invested in its higher education systems, permitting Africans to better carry out scientific research, and finding solutions to their own problems without waiting and hoping on foreign aid.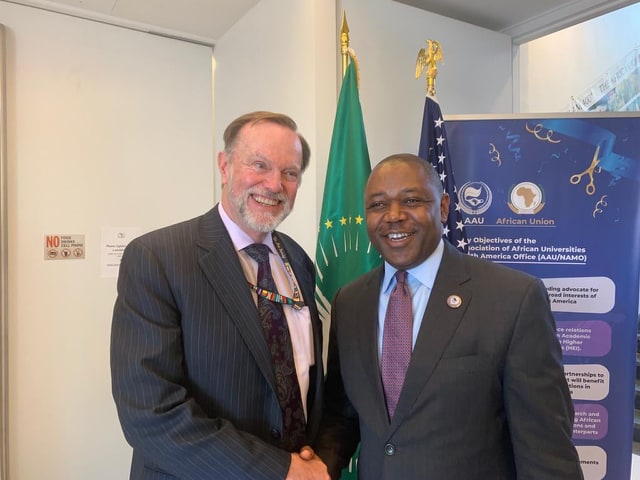 Speaking last week at the launch of the North American office of the Association of African Universities, AAU, in Washington, DC, Prof Nkem Khumbah did applaud US support to Africa but reiterated that it will be more beneficial if redirected into enhancing higher education in the continent, given that "it is the caliber of African universities' graduates that will produce and manage the knowledge that gives relevance to its other institutions – government, trade, defense, agriculture, health, finance, energy and diplomacy", that it is by "supporting Africa to vitalize its Higher Education systems that the continent may turn its increasing demographics into a dividend to drive its development agendas and enhance its democracies".
In his address during the pre-launch season of the regional office, Prof Khumbah, who was sharing the stage with US Assistant Secretary of State for African Affairs, Tibor Nagy, pointed to the fact that attention is only paid to Africa based on its colonial past and its inefficiencies. Dissecting the continents inability to better bargain for itself due to the small size of its countries as opposed to those in Asia, he maintained that, thanks to the African Union, the continent now has that one voice, to better represent her regional interests.
"The challenge that I see is that resources and policy, have not so much accompanied the level of latent interest in that area…the US is the one singular country in the world that has the deepest roots in Africa and if you look around the continent, Africa is seen in terms of big brother, younger brother and this determines the policies that accompany actions."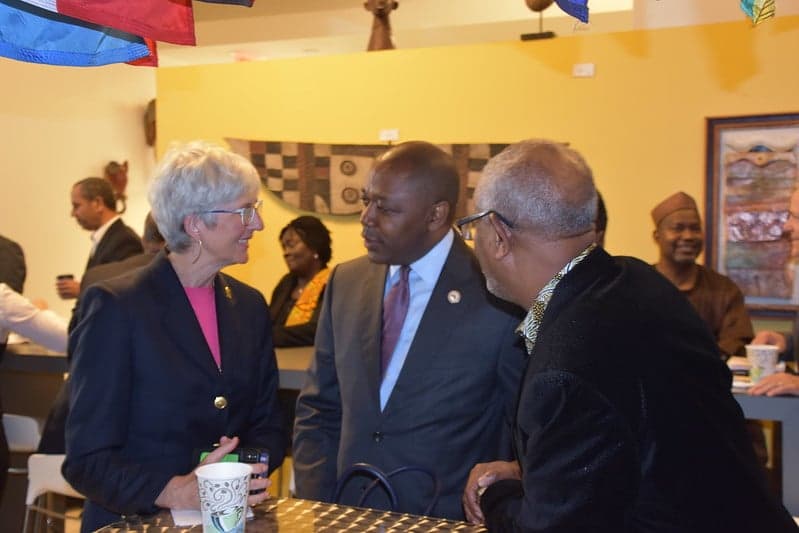 Holding at the premises of the African Union Mission to the United State, attendees included dignitaries from Africa and American Diplomats, academic and professional associations, higher education stakeholders in North America, and from Africa, including a large representation of the African diaspora; Nkem Khumbah said higher education was one of the major keys to unlocking Africa's enormous potentials .
Advocating for the harmonization of African educational systems so as to permit the exchange of ideas and research topics, thus facilitating intercontinental exchange of knowledge, Nkem Khumbah used the story of the Koreas' to better disseminate his idea.
"We often talk about how Korea was receiving aid in the 1950s from Ghana and Cameroon; what turned the stakes around was higher education and scientific manpower, with significant US support through higher education and research cooperation," he said.
He expressed hope that establishing the North American regional office of the Association of African Universities will strengthen the interface for linking higher education institutions and enterprises in the USA with their African counterparts.
Higher education "can be a powerful, strategic winning area for US foreign policy. While China is building the roads, putting Billions of Dollars on infrastructure and winning the hearts of African heads of states, helping develop its higher education can win the hearts of the entire population," he said.
With better cooperation between the US and Africa in higher education expected to shift gear with the establishment of the North American office, speakers and moderators at the launch were all unanimous that the bilateral relation between the two continents will flourish.
Speakers included H.E. Sarah Ayang-Mbi Commissioner, Human Resources, Science and Technology at African Union Commission, who shared information about regional cooperation in African Higher Education and relevant lessons for further collaboration, Ambassador Arikana Chimbori of the AU Mission to the USA, Prof. Orlando Quilambo, AAU President and Vice Chancellor at the University of Maputo, Mozambique in company of Prof. Rungano Zvobgo, Southern Africa member.
Dr. Beatrice Khamati Njenga, Head of Education Africa Union Commission-Human Resource Science Technology, chaired the session centered on "Strengthening US-Africa Governments Academic Diplomacy and Research Cooperation Policies" which had as panelist Ambassador Tibor P. Nagy (Assistant Secretary of State for African Affairs, US Department of State), Hon. Amro Adly (Deputy Minister of Education, Egypt), Prof. Nkem Khumbah (Prof. and Steering Committee, STEM-Africa Initiative, University of Michigan) and Dr. Menna Demessie, (Vice President, Congressional Black Caucus Foundation, Inc).
Forging "Strategic Partnerships among Key Stakeholders in Academia, Professional Associations & Research Institutions" was the focus of the third session moderated by Niamani Mutima, Executive Director Africa Grantmakers' Affinity Group. Sharing insights on the topic were, Alma L. Golden (Executive Director, USAID Global Development Lab), Norman Fortenberry (Executive Director, American Society for Engineering Education, ASEE), John Boright (Executive Director, International Activities, US National Academies of Science, Engineering and Medicine), Tag Demment (Vice President, Association of Public and Land Grant Universities, APLU), Prof. Nicholas Nsowah-Nuamah (AAU Vice President for West Africa).
On how to better galvanize the Diaspora comprising some 20,000 African-born Academics, 105,000 African-American academics, 105 HBCUs and a larger community that Africa seeks to involve in its development, panelist presented view points on the topic; Advancing African Diaspora's Academic Relation in a session chaired by Prof. Jane Naana Opoku-Agyemang, Ghana's Former Minister of Education .
The panel discussions and sessions were crowned by the official launching of the regional office by H.E. Sarah Ayang-Mbi Commissioner, Human Resources, Science and Technology at African Union Commission) and Prof Orlando Quilambo, AAU President and Vice Chancellor Eduardo Mondlane University, Maputo, Mozambique.
With the establishment of the regional office, AAU stakeholders hope to boast continental ties between Africa and North America and to identify key areas of partnership that can drive positive change in Africa through Higher Education, among others.