A Focus on Corporate Social Responsibility For The Africa Gas Association
By Destiny Kwenchia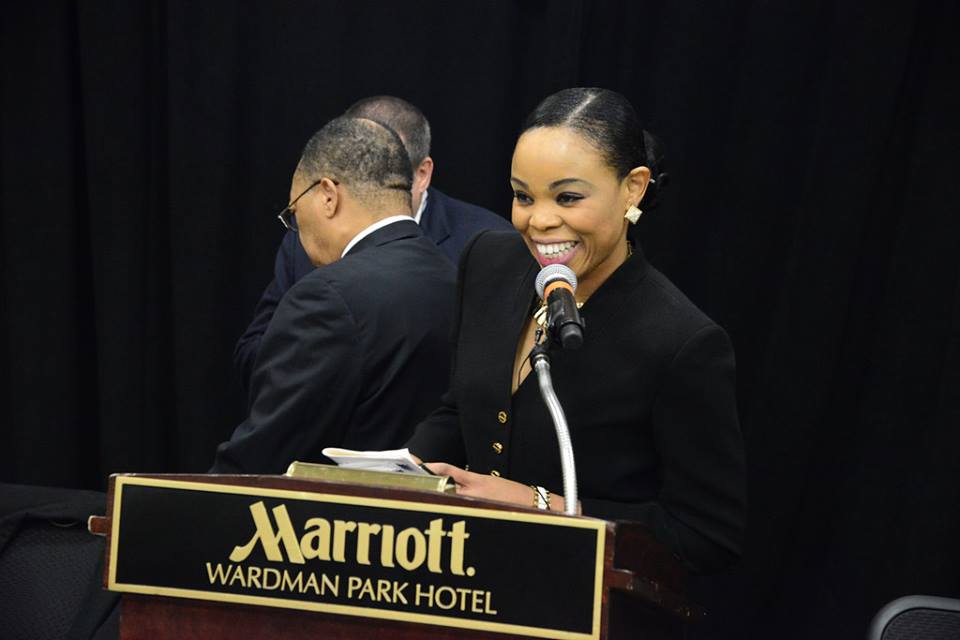 As the year comes to an end, the Africa Gas Association is catching up with its corporate Social Responsibilities with projects to give back to the less fortunate in African communities. With this in mind, TAGA is hosting a black and white event for its members and patrons to have some fun and raise funds for humanitarian initiatives. Working in partnership with the Serah Rebecca Foundation, the event will a mixture of business and fun says Anne Etoke Fotue CEO of TAGA. While it may have been a low keyed year for Taga, Anne Etoke Fotue says plans are been fine tuned for a series of high profile events in 2020.
The Africa Gas association is hosting a black and white event, can you tell us more about it?
Thanks so much for reaching out to us. Yes, the Africa Gas Association will be hosting a black and white event on Saturday October 18th . At the African Gas Association, it is not all about work, and every now and then it is imperative that we offer our members the opportunity relax and network with others in the community in a relaxed atmosphere. The Black and White event is themed to be an evening of fun, an evening of relaxation, an evening of reflection, networking and raising funds to support some community projects that we have in mind to cap our year.
How does the event tie in the vision or objectives of the Africa Gas association?
As I mentioned early there are projects that we have in mind at the end of the year. We do take our corporate social responsibilities very seriously, we do love to give back to the community. Our focus this year will be to support a number of orphanages that we have identified. The evening will not be just about fun, but also a little bit of stock taking, offering new partners the opportunities to meet with some of the movers and shakers in our community and , most importantly raise some funds to help us embark on these community projects that we have identified.
Who are some of the guests expected at the event?
Definitely a number of TAGA members resident in the USA will be there. A significant number of diplomatic missions in Washington have expressed the intent to be present at Ambassadorial level and here I will cite Mauritius and Cote D'Ivoire. There will be others in from the business community, the civil society, women groups, leaders of organizations doing work in Africa and more. A Few names Dag Hansen CEO oil & has Techni Norway ,Richard Sentile CEO SEPE Washington DC,Dr Ngwen Anyagwe. Professor Howard University, you see how diverse the list is.
I just cannot give you an exhaustive run down but it will be a very high powered event and our guest list is meticulously selected to help us attain the objectives we have set for ourselves and also to make sure anyone who shows up goes back with something, something learned, a good network or contact for a prospective opportunity or any other useful opportunity.
And on the evening, itself, how will it look like?
Well for the evening itself, there will be dinner the served, few speeches, a presentation from the Serah Rebecca Foundation which is partnering with us for the event. Of course, we want our guests to have fun, and you can count on good music, ample time to dance, with the appearance of a number of artists to spice up the evening for the guests. There will also be the presentation of awards to some distinct organizations in the community.
You have the Serah & Rebecca's Foundation as partner, what does the Foundation do and how does this partnership fit in the goals of your association?
The Serah Rebecca's Foundation is 501(c)(3) tax exempt, non-profit organization. It has been doing a lot of work in education and health and has a the lofty ambition of building orphanages across Africa to give opportunities to the down trodden and forgotten in our communities. The Serah Rebecca Foundation is one of the organizations which will benefit from the proceeds of the evening.
You also have guest artists to grace the event, may who the artists answering present?
We are keeping the names of the guest artists as a surprise but rest assured they will be household names, and our guests will definitely not be disappointed.
For those who read this interview and are interested in coming,how can they be part of the evening?
I do not if we have tickets left or how many are still left , but those interested could inquire by sending an email cherif.fotue@yahoo.com , and aetoke@theafricagas.com, again there is no guarantee there will be tickets, but no harm in checking.
Besides the gala, what has the Africa gas association been up to this year and any other projects coming up?
We have kept a relatively low profile this year in anticipation of huge projects and strong agenda we are working on for next year. Individual our members participated in a number of forums across Africa and the world, I did participate in a number of them myself, we served as partners in some as well. But as I said, we do have very big plans for 2020, included two or three huge events. We will keep you updated as things unfold.