65th ACPHR: Gambia's VP Says Gov't Committed to Upholding Democratic Principles
By Bakary Ceesay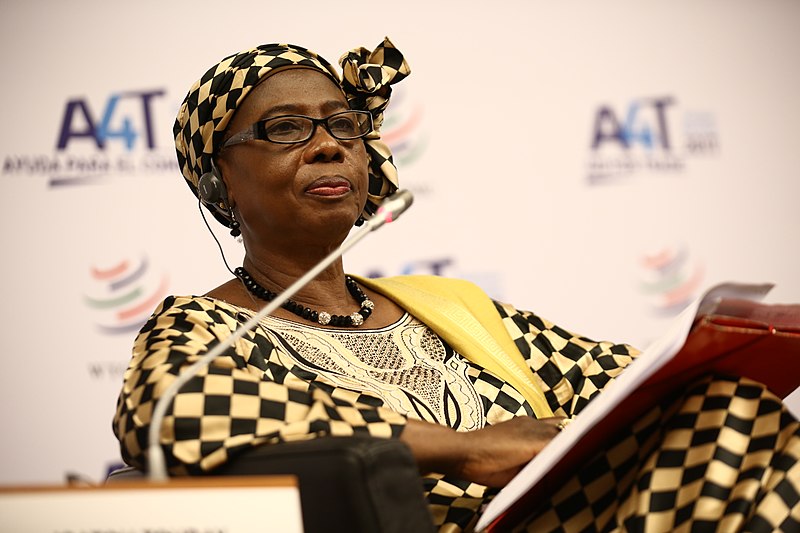 Dr. Isatou Touray, Vice President of The Gambia has reiterated government commitment to upholding the principles of good governance as major policy objectives.
"We stand firm in our conviction but without good governance there cannot be a durable peace for economy growth, for us good governance bring peace and it is therefore the fundamental pillar upon which other success are made it provide a conducive socially and politically environment that allows government to put in place policies and strategies that upholds human rights and justice for economic growth and give us the ability to provide basic services to the people," Dr. Touray said during the opening ceremony of 65th Ordinary Session of the African Commission on Human and Peoples' Rights (ACPHR) on 21st October, 2019 at Kairaba Beach Hotel in Kololi.
ACHPR on 21st October- 10 November, 2019 has brought together state parties, civil society member and human right defenders across the world to discuss on human rights and development across Africa. It is been held under the theme: "The year of refugees, returnees and internally Displaced Persons: Towards Durable Solutions to forced Displacement in Africa"
She pointed that within two and half years the government has made some progress into civil and political rights and there has been an improvement in restoring the rights of people in the Gambia to participate in political discussion, to exercise the rights to freedom of expression, right to dignity, life, integrity, security and access to justice and equal protection before the law.
On Gambia, she said after witnessing difficult periods of human rights violations for the past 22 years the new government of The Gambia has usher in significant and meaningful reforms to transforms the Gambia from a dictatorship to a democracy where the rule of law and constitutionalism will flourish.
"The government priorities a new and resilient architecture to uphold the highest standards when it comes human rights justice and rule of law premise on creating a Gambia free from arbitrary arrest, police brutality, suppression of the press and detention without trial among other forms of violations,"
She added that it is for these reasons that the new administration of The Gambia has focus a substantial part of its attention on limited resources on governance as a means on attainment of sustainable peace in the country.
Soyata Maiga, chairperson of ACHPR Okayed the transition process that has put the tiny West African on the path to democracy.
She commended Gambia government for facilitating the participation of a good number of human rights defenders coming from various corners of the globe.
Hannah Forster, Executive Director African Centre for Democracy and Human Rights Studies (ACDHRS), explained that eight country-resolutions were adopted as well as four thematic resolution and three recommendations.
In reviewing the human rights conditions on the continent, she said the NGOs Forum took note on the ongoing challenges Africans are confronted with when it comes to enjoying human rights.
She further explained that in many African countries, human rights violations of freedom of assembly and association remain a major cause for concern, citing Algeria, Burundi, Cameroon, Egypt, Republic of Guinea, Kenya, Lesotho, Mauritania, South Africa, Togo and Zimbabwe.
She also deplored that there are some states that have never submitted a report since the ratification of the African Charter in 1980.
"We call on the Commission to encourage the submission of states report," she voiced out.
More than 200 none-governmental organisations coming from 36 countries, held 10 plenary panels and 13 special-interest groups, covering the state of human rights on the African continent.