37-year-old Cameroonian dies in US immigration custody
By Amos Fofung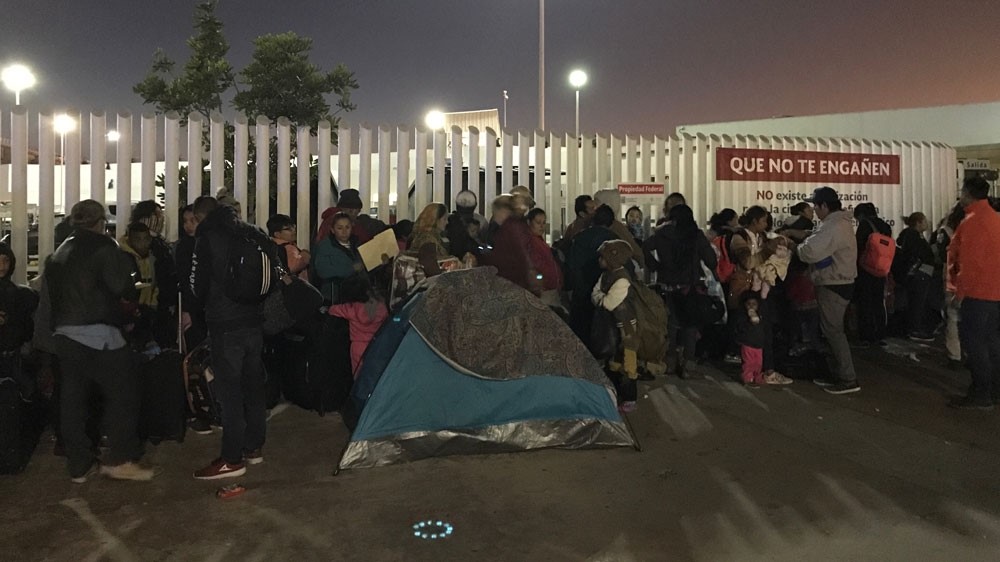 A Cameroonian immigrant identified by news reports as Nebane Abienwi who was en route to the United States to experience the American dream has died while in custody of the US Immigration and Customs Enforcement, ICE.
His death at an immigration facility in San Diego, California, has sparked outrage pushing a coalition of black immigration rights organizations to demand an explanation into the circumstances leading to his demise.
The Cameroon American Council, CAC, on Monday, held a vigil to mourn Abienwi, who was seeking asylum in the U.S. after fleeing from his Cameroon.
According to Face2Face Africa, he died October 1, after being treated for a brain hemorrhage at Sharp Chula Vista Medical Center.
ICE said Abienwi had been in detention at the Otay Mesa Detention Center.
In a statement wherein they describing the death of Abienwi as "devastating", the black immigrant rights organization condemned the use of detention centers to "imprison our people." It also demanded more information on the circumstances which led to his death.
"We demand to know the circumstances under which Nebane lost his life. Black immigrants, in particular, report horrific experiences of anti-Blackness, abuse, and harassment while in detention," the organization said in a statement on October 3.
ICE says it is "firmly committed to the health and welfare of all those in its custody and is undertaking a comprehensive agency-wide review of this incident, as it does in all such cases."
In a news release, the US Immigration and Customs Enforcement agency which oversees immigration-related issues particularly in the Southern borders no said Abienwi did not have "proper entry documents" when he crossed through the port of entry.
The coalition, insisting he should not have been detained in the first place.
"No one should be locked up for seeking safety and wanting a better life," the alliance said. "Black immigrants, in particular, report horrific experiences of anti-blackness, abuse, and harassment while in detention," the group also said.
Death toll of immigrants in ICE custody continues to make headlines raising questions as to possible detention situation in the facilities.
The number of Cameroonians applying for asylum to the U.S. increased from about 600 in 2012 to more than 1,300 in 2016, according to the United Nations High Commissioner for Refugees per latest data.
Since 2016 with the escalation of civil unrest in its English-speaking regions that has claimed the lives of hundreds, the United Nations High Commission for Refugees estimates that more than 30.000 Cameroonians have fled their home.
Most of them are said to be in neighboring Nigeria. Hundreds have made the painstaking journey via the Amazon forest in an attempt to cross over to the US through Mexico.